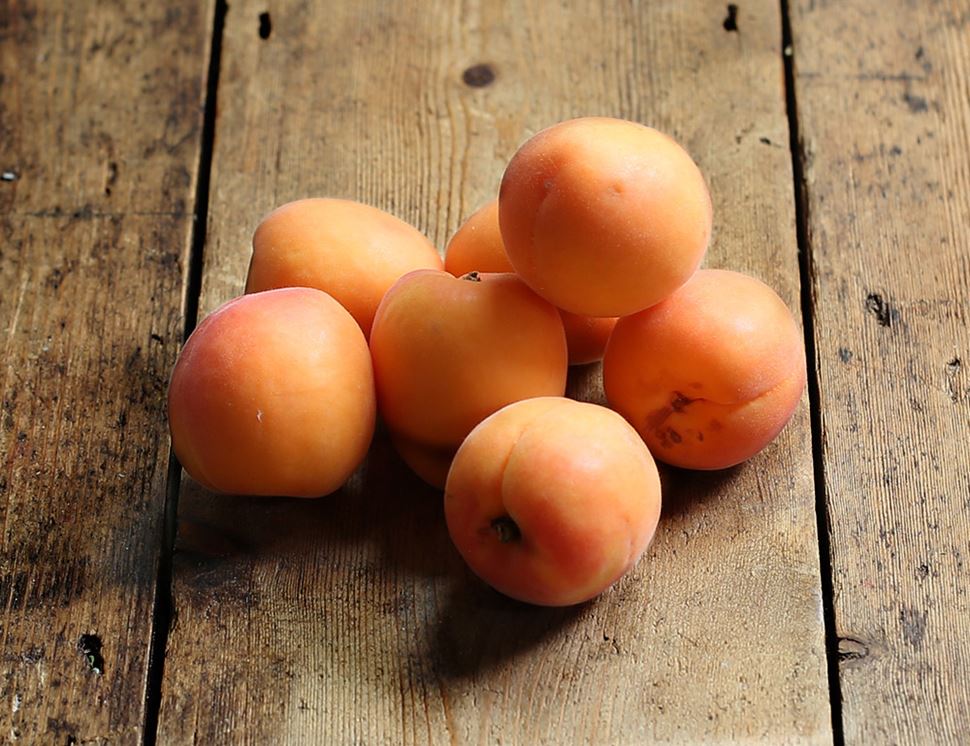 Apricots, Organic (400g)
Order now for deliveries from 29th July
The apricot season has started in delicious fashion with the first crops coming in from sunny Spain. Velvety and fragrant, these delicate apricots make the perfect summer snack. They also make for amazing desserts. Halve them and roast in a low temperature oven with a sprinkling of caster sugar and a few slivers of a vanilla pod. Once tender, remove and serve with crème fraiche or ice cream. Or, make a tart tatin using apricots instead of apples. Country of Origin - Spain Class - Minimum Class 2
Farming from a beautiful part of the world in Extremadura, Spain, our grower Antonio is a real believer in the power of biodiversity on his farm. In fact, it was the first farm in Extremedura that became 100% organic. "The main thing about organic farming is the soil. You need only the plants, insects and trees to balance the soil. If you can imagine, 14 years ago there was no life here on the farm. With organic fertilisation, with the plants, herbs and the leaves of the trees we have created life in the soil. Do you know there's more life in a small amount soil than the population on Earth? We hope to preserve the balance for years and years. Some of our fruit trees are 40 years old. In conventional farming this would never be possible." Antonio calls his farm one of the best places to grow in all of Spain. "I love organic farming, it's a pleasure."
Abel & Cole handles celery, celeriac and nuts on site. Due to our packing process and re-use of boxes there is a risk of cross-contamination from these, and all other allergens.
Apricots just need a quick rinse, then eat them like you would an apple or a peach. If you're cooking with them, cut them in half and twist gently to remove from the stone. They can be peeled easily, simply score the skin and peel it off. They are quite delicate though, so be gentle! Store apricots in a non-airtight plastic punnet or in a brown paper bag. They will keep for a couple of days in the fridge once ripe. Storing them with other fruit will help to ripen them more quickly. Suitable for home freezing.
Turn it into one of these
You might also like to try...