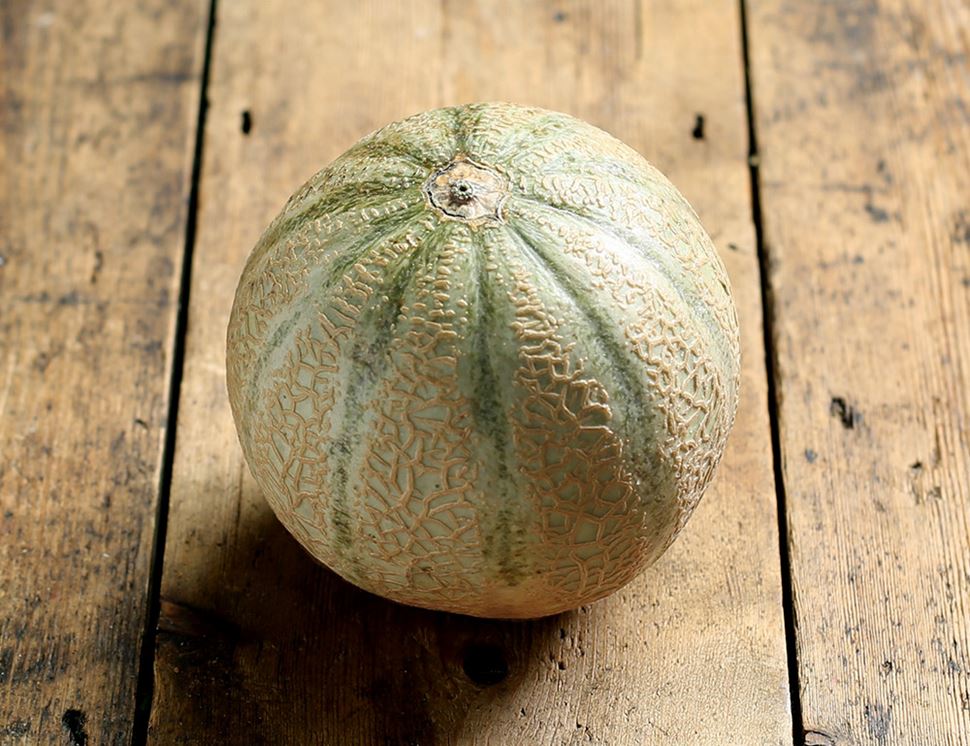 Cantaloupe Melon, Organic
Bright, orange-fleshed, organic cantaloupe melons are a real highlight of the summer fruit season. Sweet and juicy, there's nothing like biting into a cold wedge or two on a hot day. Pair it with mint and feta to make a stunner of a salad, or partner it with some prosciutto for a heavenly snack.

Country of Origin - Spain
Class - Minimum Class 2
Farming from a beautiful part of the world in Extremadura, Spain, our grower Antonio is a real believer in the power of biodiversity on his farm. In fact, it was the first farm in Extremedura that became 100% organic. "The main thing about organic farming is the soil. You need only the plants, insects and trees to balance the soil. If you can imagine, 14 years ago there was no life here on the farm. With organic fertilisation, with the plants, herbs and the leaves of the trees we have created life in the soil. Do you know there's more life in a small amount soil than the population on Earth? We hope to preserve the balance for years and years. Some of our fruit trees are 40 years old. In conventional farming this would never be possible." Antonio calls his farm one of the best places to grow in all of Spain. "I love organic farming, it's a pleasure."
Abel & Cole handles celery, celeriac and nuts on site. Due to our packing process and re-use of boxes there is a risk of cross-contamination from these, and all other allergens.
The skin of a melon is never eaten, but leave it on your slice for something to hold on to. It is easiest to deal with if you slice half way down the melon, lengthways. Then cut off a wedge and dig in! The flesh can also be cut away from the skin and used in fruit salads. Melon should be kept in a cool place. Once you have taken a few slices out of it, keep it in the fridge.
Turn it into one of these
You might also like to try...