Secret Greens Tabbouleh
2-4 people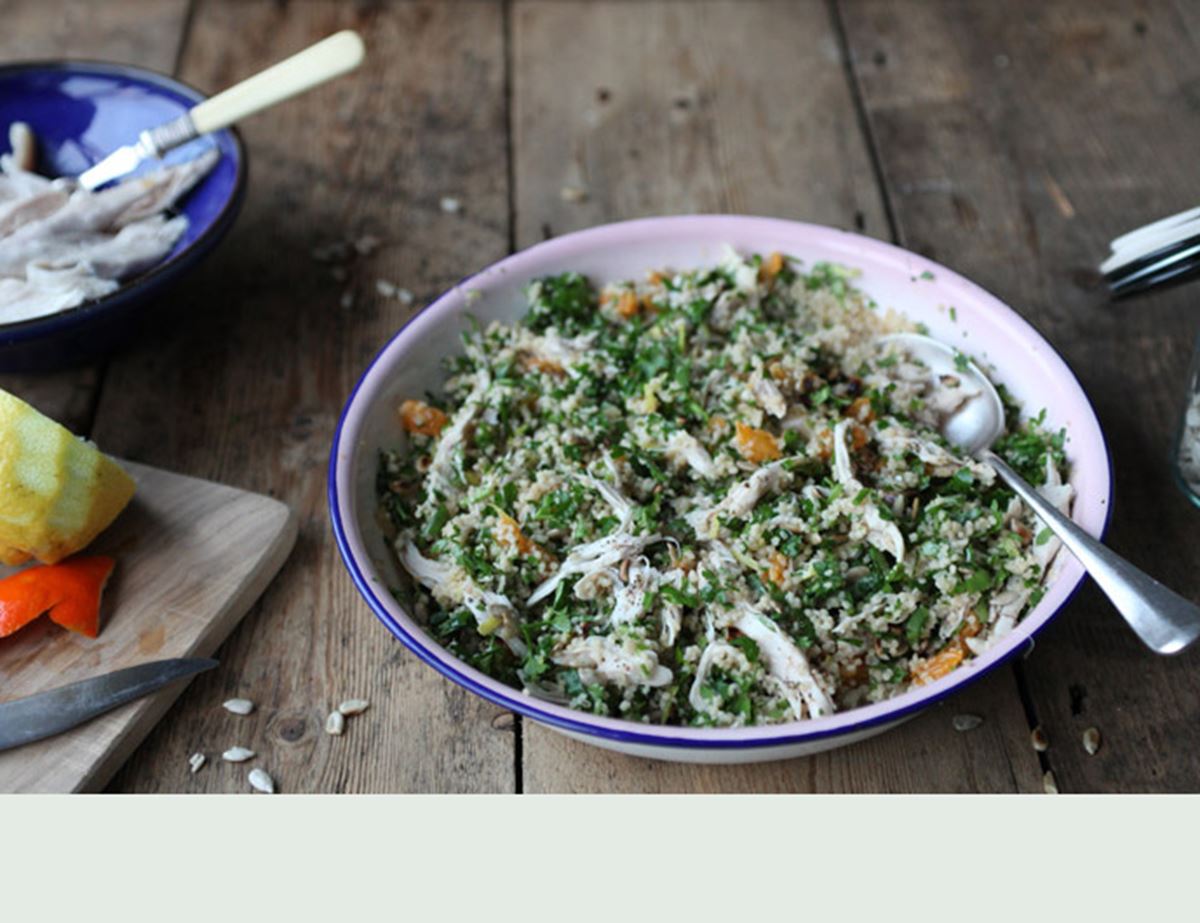 This big, bold and wonderful tabbouleh is as good as chicken soup when it comes to blasting colds. The secret dose of kale aids its power! But, as with all of our recipes, it's completely flexible, add what you've got kicking around and make it your own.
Ingredients
½ mug couscous, bulgar wheat or any grain you fancy
A few splashes of olive oil
1 mug of chicken or veg stock
1 mug of finely chopped kale (or go trad and use parsley, or try w/finely chopped spinach or chard)
1 garlic clove, finely chopped
1 lemon
Freshly ground pepper
Sea salt
1 mug of shredded roast chicken (optional)
A handful of finely diced tomato, red pepper, clementine segments… (optional)
A handful of toasted seeds or nuts (sunflower seeds are a stunner)

Method
1.
First things first, rehydrate your grains. For couscous: pop it into a lidded pot or bowl. Add a drizzle of olive oil. Heat your stock till piping hot. Pour over couscous. Cover for 10 mins. For bulgar wheat, quinoa or rice just simmer stock with the grains, lid on, for about 12 mins or as instructed on the pack.
2.
Once your grains are fluffy, fold in the chopped kale (parsley or greens) and garlic. Add the zest and juice of your lemon (catch those pips – you don't want 'em in there!). Season to taste. Be generous with the pepper.
3.
Fold in some shredded roast chicken and any other veg (or fruit) you fancy adding in. Diced tomatoes, red peppers, cucumber or even jewel-like flecks of orange segment work a treat.
4.
Scatter toasted nuts or seeds over. Finish with a generous gloss of olive oil. Taste one last time, making any final adjustments and serve.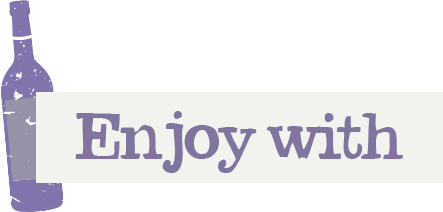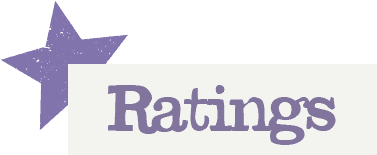 You'll need to log in to leave a rating & comment