Salt & Pepper Tofu Nuggets with Hot & Sour Watermelon Salad
4-8 people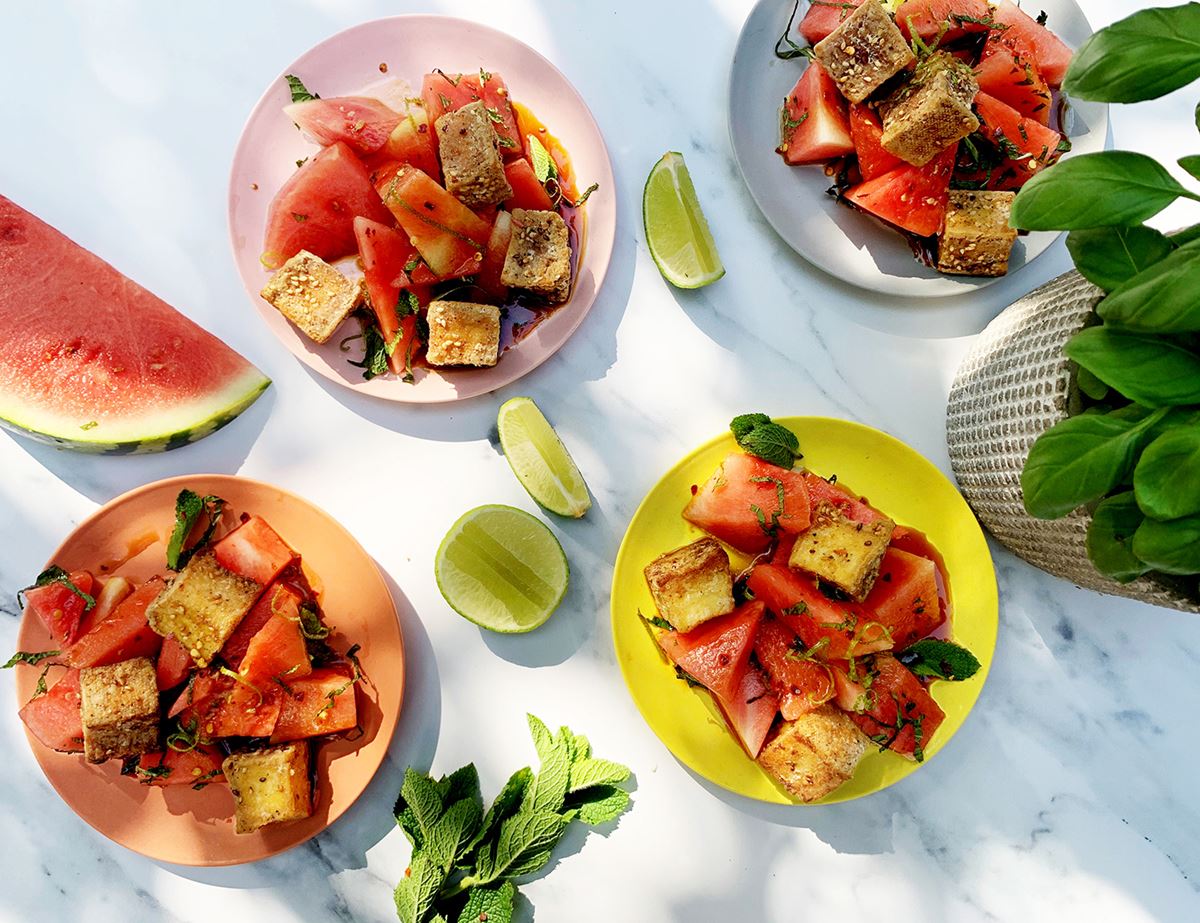 Fill your plate with summer sunshine by topping cool cubes of zingy lime and chilli-dressed watermelon with golden chunks of marinated tofu, coated in a crispy, sesame-flecked salt and pepper crust.
Ingredients
1 lime
Pinch of chilli flakes
2 tbsp tamari
1 tbsp sesame oil
1 tbsp coconut sugar
1 baby watermelon
A handful of basil, coriander and/or mint
2 X 200g Dragonfly Marinated Tofu
40g cornflour
20g sesame seeds
Sea salt
Freshly ground pepper
Rapeseed oil for frying
Prep: 20 mins | Cook: 12 mins

Method
1.
Start by making the dressing. Zest and juice the lime into a small bowl. Add a pinch of chilli flakes. Whisk in the tamari, sesame oil and coconut sugar. Set to one side
2.
Cut the watermelon into quarters then slice the flesh away from the skin. Chop the watermelon into rough chunks and place them in a large bowl. Chop the herbs and pop them on top of the melon. Set to one side.
3.
Remove the tofu from its packaging and drain it. Chop each block into 12 cubes.
4.
Mix the cornflour and sesame seeds together with a generous pinch of salt and pepper in a shallow bowl.
5.
Tip the tofu into the cornflour and sesame mix. Turn to coat the cubes thoroughly.
6.
Set a frying pan or wok on a medium heat and pour in enough rapeseed oil to come 1cm up the sides. Warm for 2-3 mins till a small piece of bread dropped into the oil sizzles and bobs to the surface.
7.
Carefully lower half the tofu nuggets into the hot oil and fry for 4-6 mins, turning them over regularly, till they're golden and crisp. Lift out onto plate lined with kitchen paper to drain. Repeat with the remaining tofu nuggets.
8.
Pour the dressing in to the bowl with the watermelon and herbs then gently toss to mix. Divide the watermelon salad between a couple of plates. Top with the crispy salt and pepper tofu nuggets and serve.
9.
A starter for 8
This serves 4 people as a main, or 8 as a starter, side or snack.

(£1.97 per 100ml)

Spend £30 & save £5 using SAVE5 at checkout

(£1.58 per 100ml)

Spend £30 & save £5 using SAVE5 at checkout

(£1.26 per 100g)

Spend £30 & save £5 using SAVE5 at checkout

(98p per 100g)

Spend £30 & save £5 using SAVE5 at checkout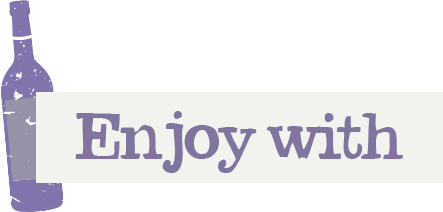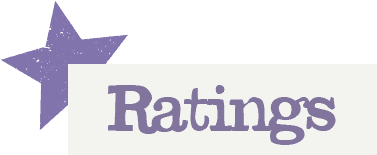 You'll need to log in to leave a rating & comment