Roasted Vegifix Sauce
4-6 people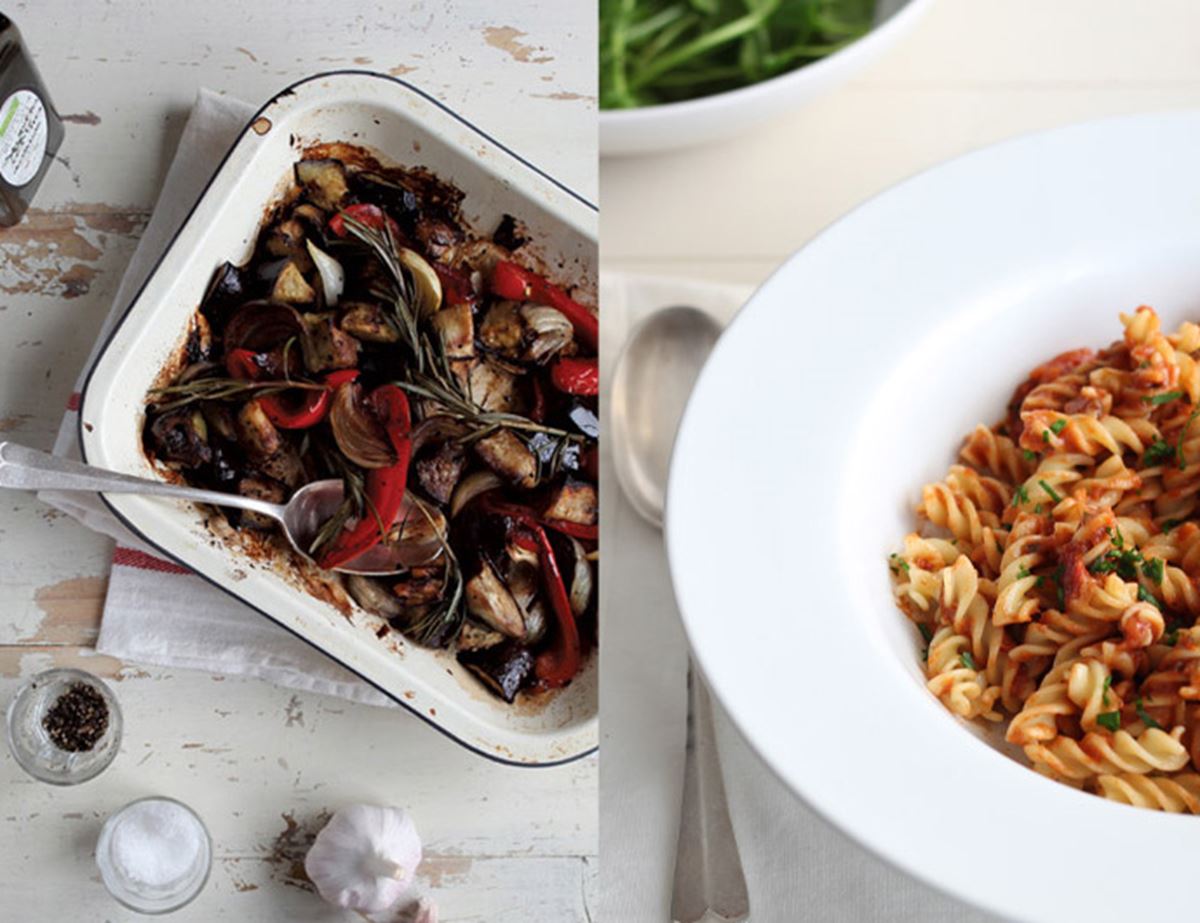 This is a brilliant way to shift a glut of Mediterranean veg: red peppers, aubergines, tomatoes and red onions. Use a combo or just one. The sauce is fab with pasta but can also be used as a base for a sausage and butterbean stew, or as a saucy baste for roast lamb.
Ingredients
5-6 handfuls of Med veg, cut into chunks
A glug of olive oil
Sea salt
Freshly ground pepper
A pinch of chilli, fresh or chilli powder (optional)
A glug of balsamic vinegar or red wine (or both)
A few sprigs of fresh rosemary or thyme, leaves chopped
1-2 tins of tomatoes

Method
1.
Preheat your oven to 200°C/Gas 6. Pop your roasting tray in to warm.
2.
In a bowl, mix your veg with a glug of oil, salt, pepper and chilli, if using.
3.
Tumble them into the warm tin, with a little gloss of oil and a gentle splash (not too much) of balsamic and/or wine.
4.
Roast for 25 mins. Check. Turn veg. Add more oil and/or wine/balsamic if needed. Scatter on some herbs. Shake the pan to mix. Roast till the veg is nicely coloured, tender and sweet.
5.
For a smooth sauce, pop the roast veg in a blender and blitz. Add the tinned tomatoes little by little till it's as you want it. Taste and add more herbs, seasoning, wine or balsamic as needed.
6.
For a more rustic sauce, chop the veg on a board. Then mix with as much tinned tomato as you like. Taste and adjust seasoning as above.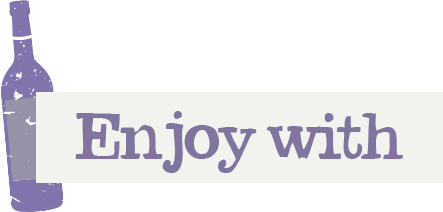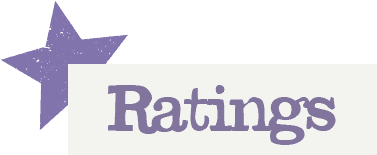 You'll need to log in to leave a rating & comment