Purple Sprouting Broccoli & Turmeric Pilaf
4-6 people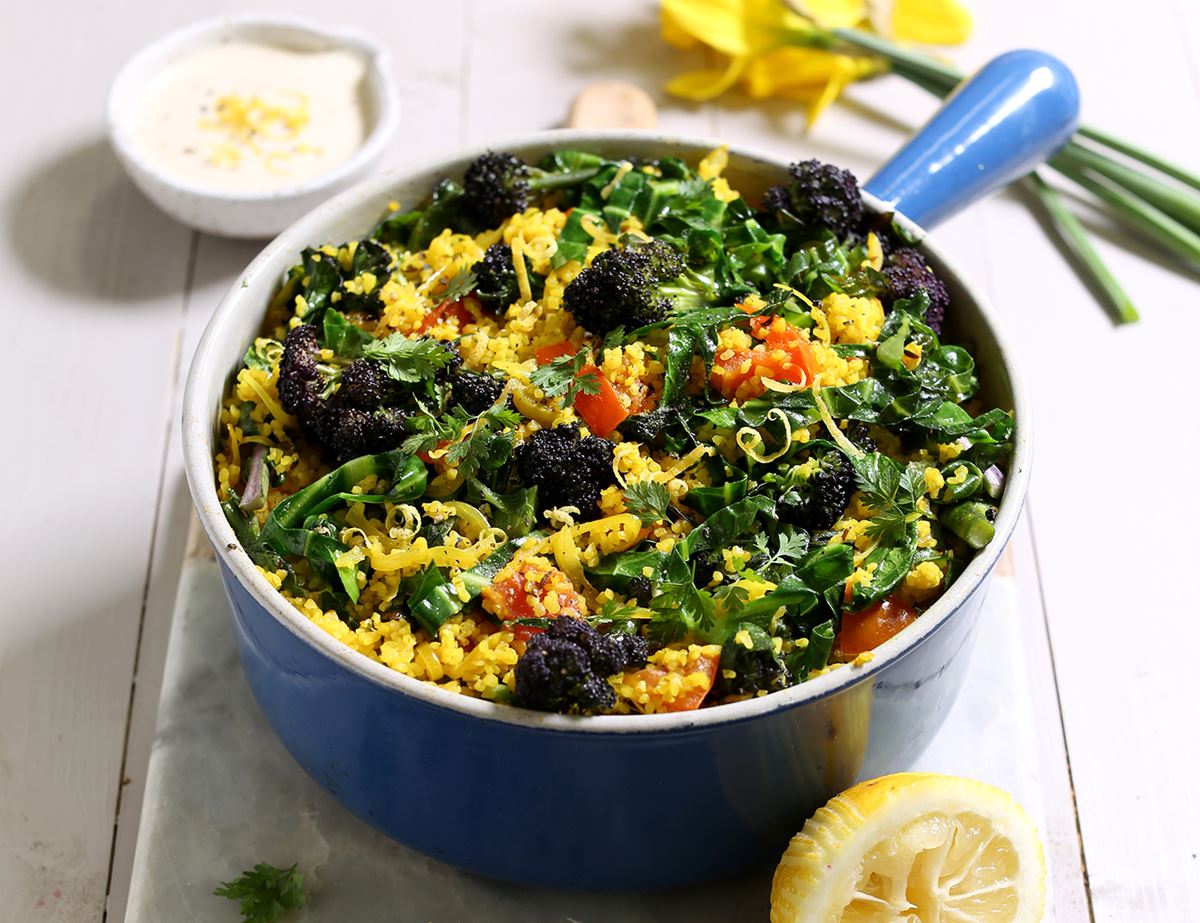 Spring greens and purple sprouting broccoli are fried till tender, folded through a spiced bulgar wheat pilaf and dressed with garlic, lemon and tahini.
Ingredients
300g purple sprouting broccoli
300g spring greens
4 onions
3 garlic cloves
400g vine tomatoes
1 tsp caraway seeds
1 tsp turmeric
2 tsp ground cumin
500g bulgar wheat
1 vegetable stock cube
1 tbsp tahini
1 lemon
A handful of chervil
Sea salt
Freshly ground pepper
2 tbsp olive oil
1 ltr + 2 tbsp boiling water

Method
1.
Trim any woody ends off the purple sprouting broccoli and chop the stalks into bite-sized pieces, leaving the leaves on. Trim the woody cores out of the spring greens and shred the leaves. Peel the onions and thinly slice them. Peel and thinly slice 2 of the garlic cloves. Dice the tomatoes.
2.
Pour 1 tbsp oil into a large pan and warm to a medium-high heat. Add the broccoli and spring greens along with a pinch of salt and pepper. Stir fry the vegetables for 4-5 mins till tender with a slight bite. Scoop the greens out of the pan.
3.
Pour another 1 tbsp oil into the pan. Slide in the onions and add a pinch of salt and pepper. Fry the onions for 6-8 mins, stirring often, till slightly softened. Stir in 1 tsp caraway seeds, 1 tsp turmeric, 2 tsp ground cumin and the sliced garlic cloves. Fry for 2 mins, stirring frequently. Add the tomatoes and cook for a further 5 mins, stirring often, till they begin to soften. Fill and boil your kettle.
4.
Tip the bulgar wheat into the pan and crumble in the stock cube. Add 1 ltr boiling water and stir well. Bring to the boil, then pop a lid on the pan and remove it from the heat. Set aside for 20 mins, till the bulgar wheat has soaked up the liquid and is tender.
5.
Meanwhile, spoon 1 tbsp tahini into a small bowl. Peel the remaining garlic clove and grate it into the bowl. Grate in the lemon zest and squeeze in the juice. Sprinkle with a little salt and pepper. Pour in 2 tbsp boiling water and stir well.
6.
Fluff up the tender bulgar wheat with a fork and stir through the spring greens and purple sprouting broccoli. Divide the pilaf between bowls, drizzle over the tahini sauce and garnish with the chervil leaves to serve.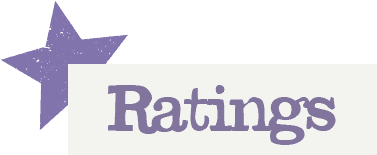 You'll need to log in to leave a rating & comment