Persian Aubergine & Lentil Stew
4-6 people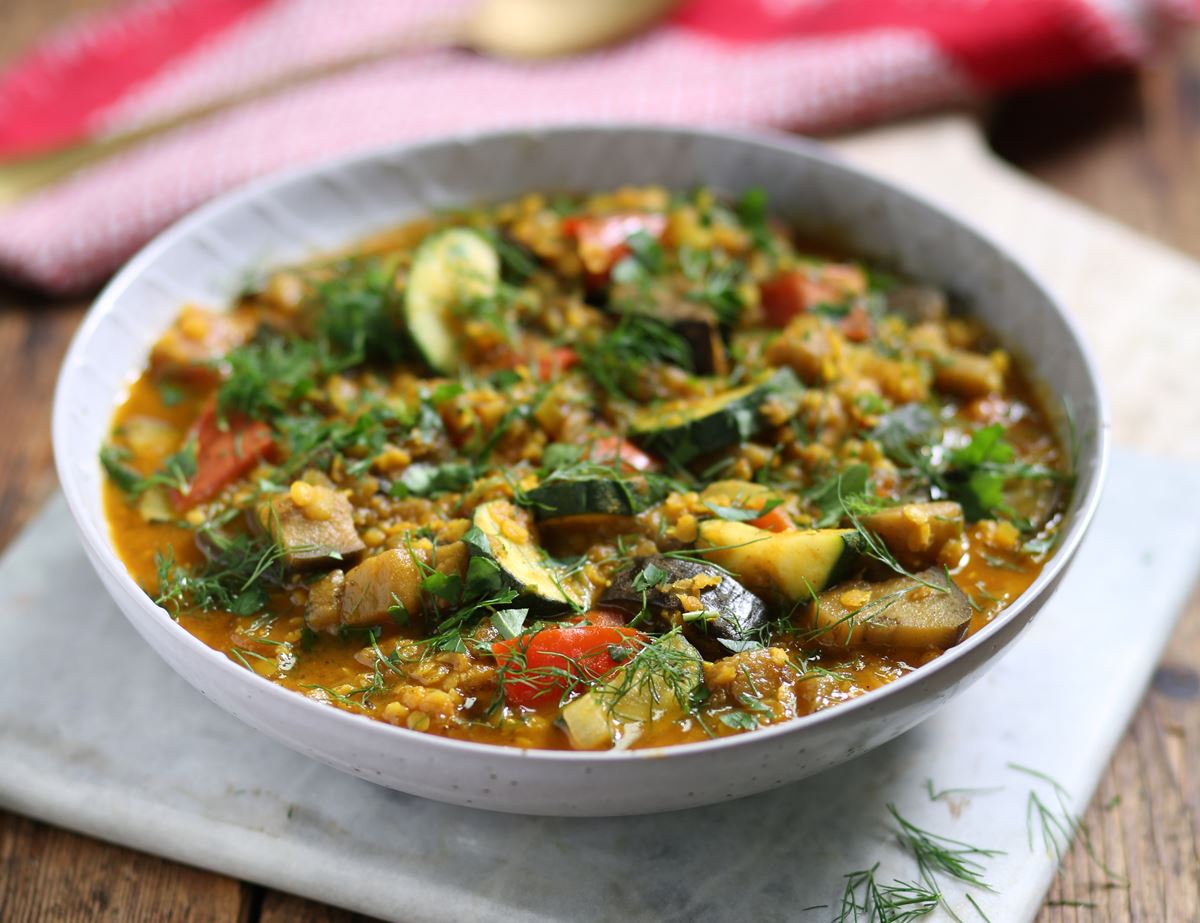 Fresh herbs and a zing of lemon zest add their bright, refreshing flavours to this hearty, satisfying one-pot stew of organic courgettes and aubergines, whose silky texture melts into the tender red lentils for extra creaminess.
Ingredients
150g red lentils
3 aubergines
1 onion
2 courgettes
400g vine tomatoes
3 garlic cloves
1 tsp ground cinnamon
1 tsp turmeric
40g tomato sauce
A handful of dill
A handful of flat leaf parsley
1 lime
5 tbsp olive oil
Sea salt
Freshly ground pepper
800ml boiling water
Prep: 20 mins | Cook: 50 mins

Method
1.
Tip the lentils into a bowl and cover with cold water. Set aside to soak while you prepare the veg.
2.
Trim the green tops off the aubergines and chop the aubergines into chunks around 1cm across. Warm a large casserole dish or pan over a medium-low heat for 2 mins, then add the aubergines with 4 tbsp olive oil. Season with salt and pepper. Pop on a lid. Sweat for 12 mins, stirring a few times to move the aubergines around the pan. They should be very tender and beautifully soft after 12 mins.
3.
While the aubergines sweat, peel and finely chop the onion. Trim the courgettes, halve them lengthways and slice them into halfmoons around 1cm thick. Roughly chop the tomatoes. Peel and crush or grate the garlic.
4.
Scoop the aubergines out onto a plate and add the onion, courgettes and tomatoes with 1 tbsp oil. Season and pop on a lid. Sweat for 10 mins till the onion is soft and glossy.
5.
Add the aubergines back into the casserole or pan. Drain the lentils and add them.
6.
Stir in the garlic, 1 tsp each ground cinnamon and turmeric and the tomato sauce. Pour in 800ml boiling water. Cover the pan with a lid, turn the heat up and bring to the boil. Once the stew is boiling, turn the heat down and simmer for 20 mins till the lentils are thick and tender.
7.
While the stew simmers, roughly chop the dill and parsley, leaves and stalks. Finely grate the zest from the lime.
8.
Stir most of the chopped herbs and the lime zest into the stew. Squeeze in the juice. Taste the stew and add a pinch more salt and pepper if you think it needs it. Ladle the stew into warm bowls and serve garnished with the remaining chopped herbs.
9.
Keep & eat tip: The stew will keep for up to 3 days in the fridge, or you can freeze it. Simply divide into individual portions, cool completely then freeze in freezerproof tubs for up to 3 months. Defrost the stew thoroughly and reheat till piping hot.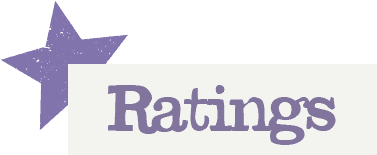 You'll need to log in to leave a rating & comment
NewbieVegan
Love this dish. Made it for non-vegan friends and everyone enjoyed it.