Mixed Bean Chilli with Cheesey Chilli Cornbread
2 people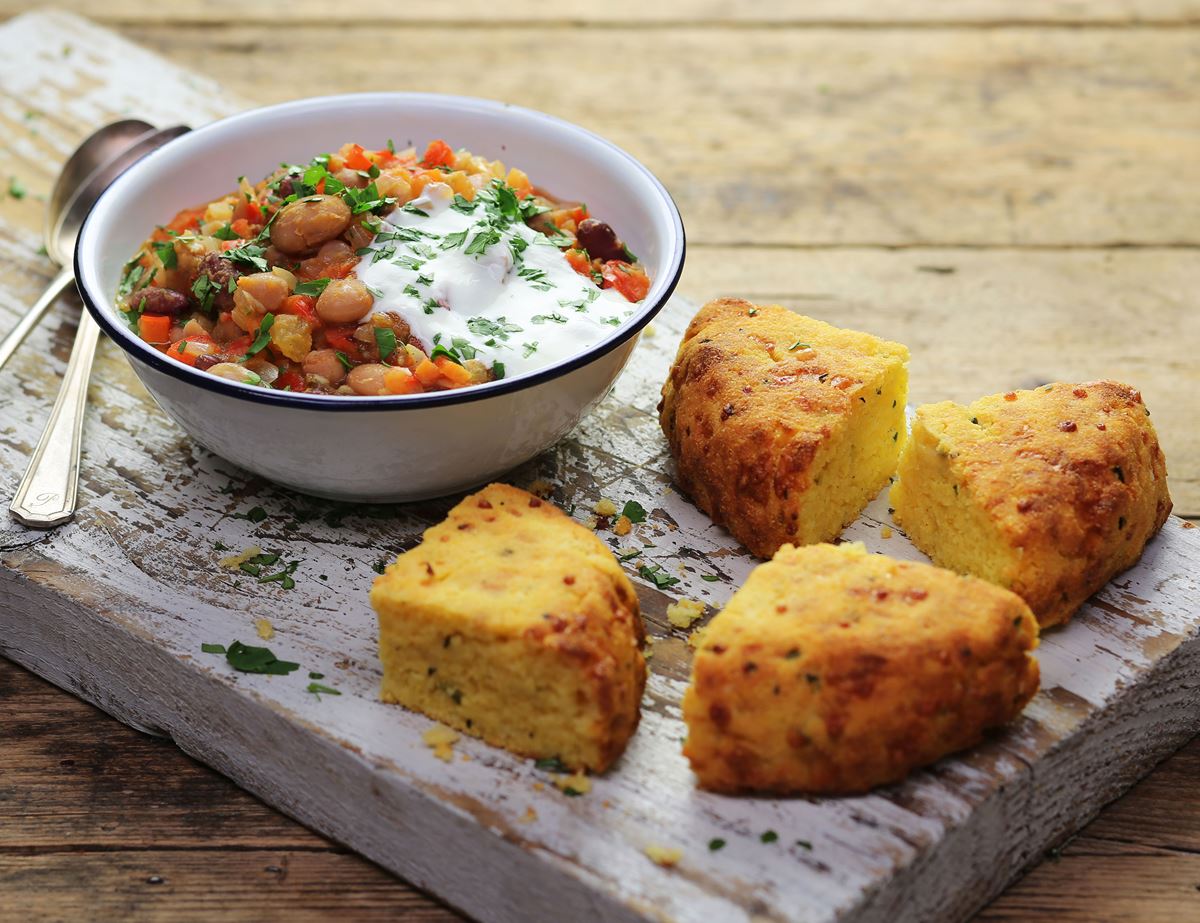 A bowl of hot, Cajun spiced bean chilli and a wedge of homemade cornbread flavoured with fresh green chilli and rich Cheddar will set your night on fire.
Ingredients
150g polenta
1 tsp baking powder
2 chillies
100g cheddar
150g yogurt
1 onion
1 garlic clove
2 tomatoes
1 red pepper
1 tsp Cajun seasoning
400g mixed beans
A handful of flat leaf parsley
Sea salt and freshly ground pepper
6 tbsp warm water
2 tsp olive oil
150ml cold water
Prep: 15 mins | Cook: 30 mins

Method
1.
Heat your oven to 200°C/Fan 180°C/Gas 6. Line a baking tray with a sheet of baking paper. Combine the polenta, 1 tsp baking powder and a generous amount of salt and pepper in a large bowl.
2.
Finely chop 1 chilli, flicking out the seeds and white bits. Add to the bowl. Grate the Cheddar and add to the bowl. Pour in 100g yogurt and 6 tbsp warm water. Stir together with a fork to make a dough. Pat into a round.
3.
Carefully lay the dough on the baking tray. Flatten it down so it's around 3 cm thick. Bake on the top shelf of the oven for 25 mins till golden brown on the outside.
4.
Peel and finely chop the onion. Warm a medium pan for 1 min. Add the onion and 2 tsp olive oil. Season with salt and pepper. Cook over a medium heat for 5 mins, stirring now and then.
5.
Finely chop the remaining chilli, flicking out the seeds and white bits. Peel and finely chop the garlic. Dice the tomatoes. Halve the pepper. Scoop out the seeds and white bits. Roughly chop it.
6.
Add the chilli, garlic, tomatoes and pepper to the onion pan. Stir in 1 tsp Cajun seasoning. Drain the mixed beans and add them with 150ml water. Season with salt and pepper. Cover, bring to a simmer, then turn down the heat and cook for 15 mins till thickened.
7.
Spoon the chilli into bowls and top with dollops of the remaining yogurt. Garnish with chopped parsley leaves. Serve with chunks of the warm cornbread.

(43p per 100g)

BOOM Awards 2021 - Nation's Favourite finalist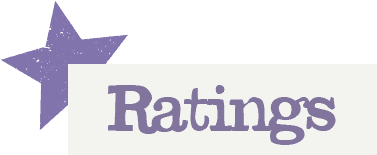 You'll need to log in to leave a rating & comment