Leftover Herb Salsa Verde
4-8 people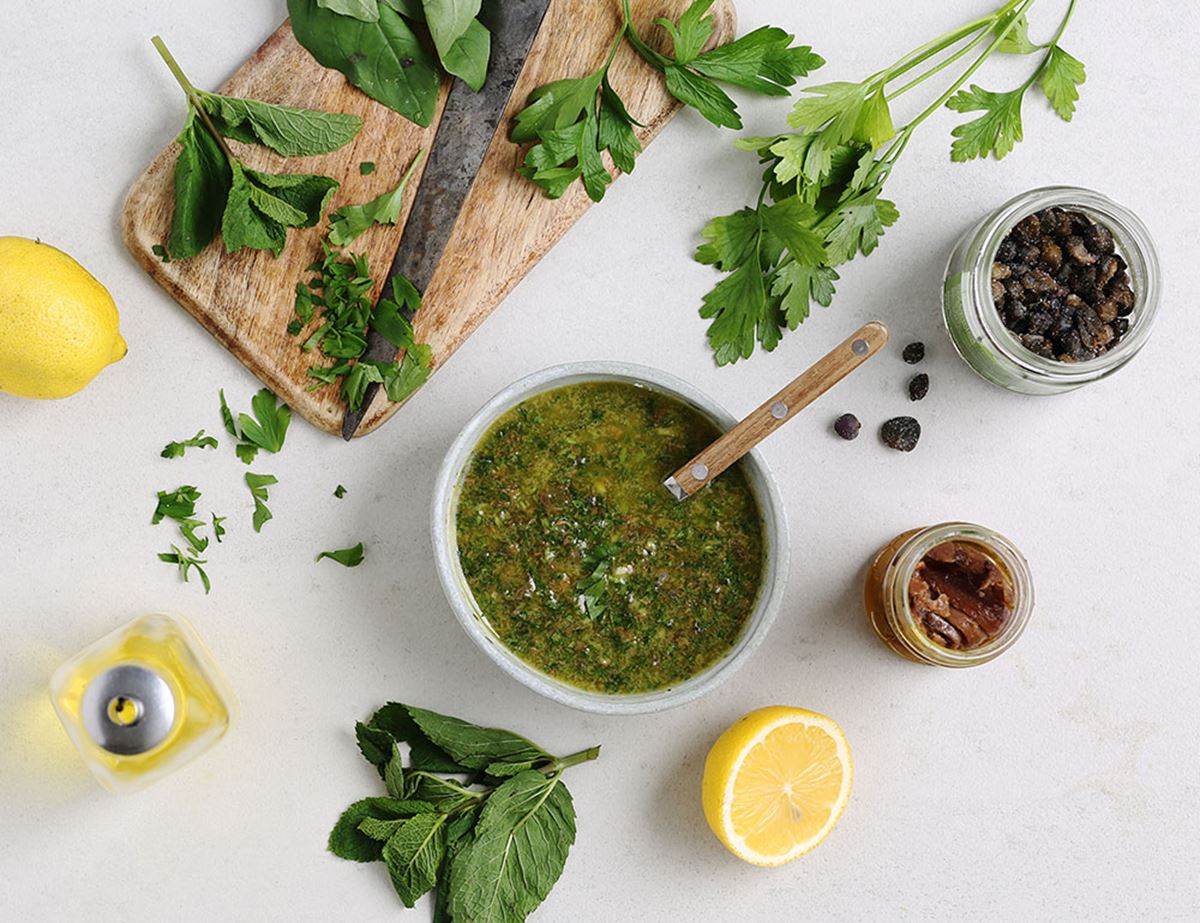 If you have a handful of leftover herbs, save them from the bin by blitzing them into a zingy green salsa that can be dizzled over grilled meats, fish and veggies, or used in marinades and dressings.
Ingredients
A large handful of mixed herbs, such as parsley, basil, dill, mint, chives, sage or rosemary
1 garlic clove
4 anchovy fillets
2 tbsp capers
1 lemon
1 tsp Dijon mustard
1 tbsp red wine vinegar
100ml extra virgin olive oil
Prep: 15 mins | Cook: nil

Method
1.
Finely chop the herbs, discarding any woody stems. Pop them into a large bowl.
2.
Peel and finely grate or crush the garlic. Add to the bowl. Finely chop the anchovy fillets and add to the herbs. Rinse the capers and shake dry. Finely chop them and add to the bowl. Zest the lemon and squeeze the juice from half the lemon into the bowl.
3.
Add the mustard, vinegar and olive oil. Mix together well till you have a green sauce. Alternatively roughly chop everything, then pop it into a food processor and pulse a few times, taking care not to overblend. Add more oil to loosen the sauce, if you need to. Taste and add some salt, extra lemon juice or mustard, if you like. Serve straight away with roast meats, grilled fish or roast vegetables.
4.
Pick Your Herbs
Any mix of herbs will work wonderfully in this salsa verde. Traditionally, it's made with parsley and basil, but dill, mint, chives, sage, rosemary will all taste great in any combination.
5.
Eat Me, Keep Me
This salsa verde will keep in the fridge for up to 2 days. You can freeze it, too. Spoon the salsa verde into ice cube trays and freeze till solid, then transfer to a ziplock bag. The salsa verde cubes can be added, frozen, to soups or stews for an extra zing of flavour. Just warm through to melt them.
6.
Make It Fish-Free
If you would prefer to leave out the anchovies, add an extra 1 tbsp of rinsed capers instead.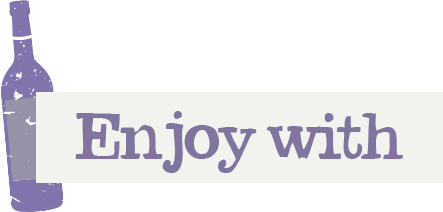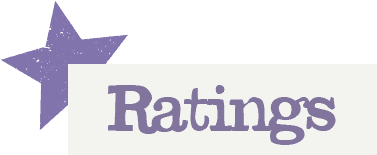 You'll need to log in to leave a rating & comment