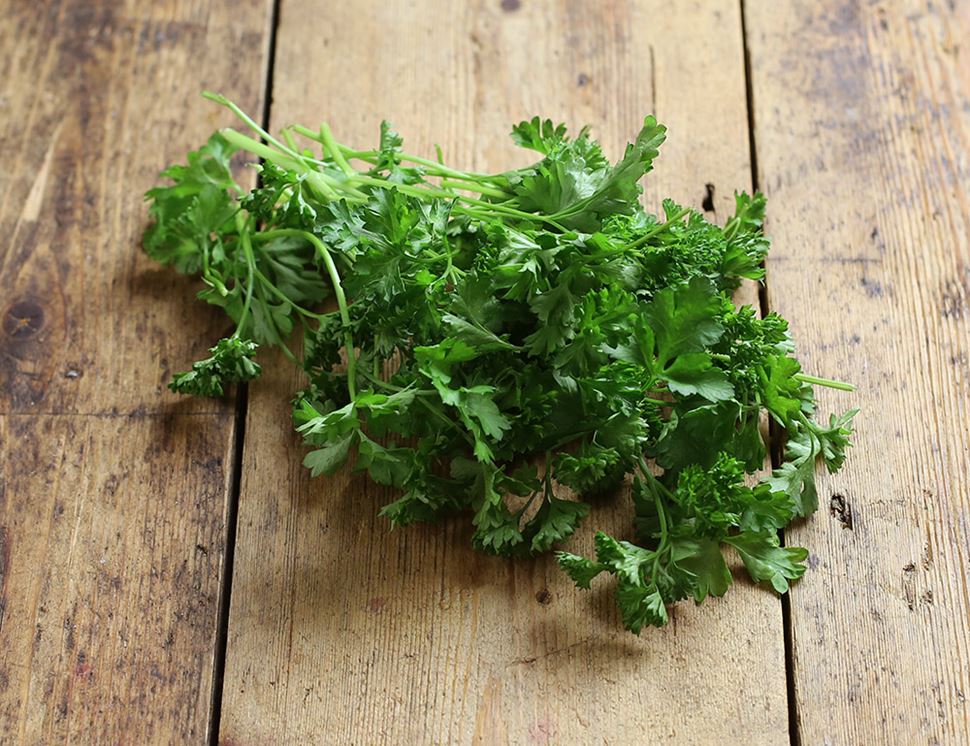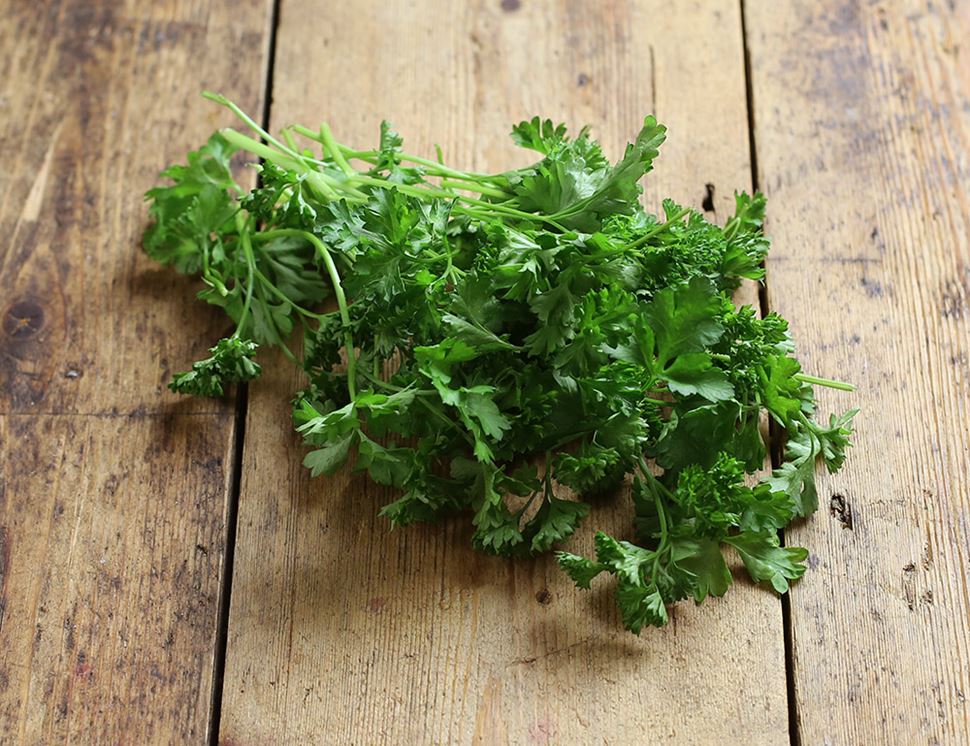 Parsley, Curly Leaf, Organic (30g)
Parsley works wonders as a sprinkled topping for soups and combines perfectly with pretty much any chicken dish.

Country of Origin - UK
Class - Minimum Class 2
Simon Weir, of Turfcroft Farm, grows most of our herbs, in a small farm in the New Forest. He has been growing herbs for nearly 30 years now, and has always shied away from using chemicals and pesticides.

During the winter season, we source some of our herbs from a family-run farm set up by Francesco Barduca in 1977 on the outskirts of Borgoricco in Italy. Francesco Barduca has always combined a love for the soil with an awareness of the need for environmental protection.
Parsley can be chopped or pulped depending on what the recipe requires. Curly parsley should be broken into florets for use as a garnish. It will need a quick rinse to remove any remains of soil. Parsley can be kept in a perforated bag in the refrigerator, or stem-down in a glass of water. If the parsley is slightly wilted, sprinkle it lightly with water or wash it completely without drying before storing in the refrigerator. However, it is best to wait for washing until ready to use in your recipe. Curly parsley is best preserved by freezing. Either freeze the leaves in a single layer and keep in an airtight freezer bag, or chop and put into ice cube trays, fill with water, freeze and then keep in a freezer bag.
Turn it into one of these
You might also like to try...