Inzane in the Melanzane
2-2 people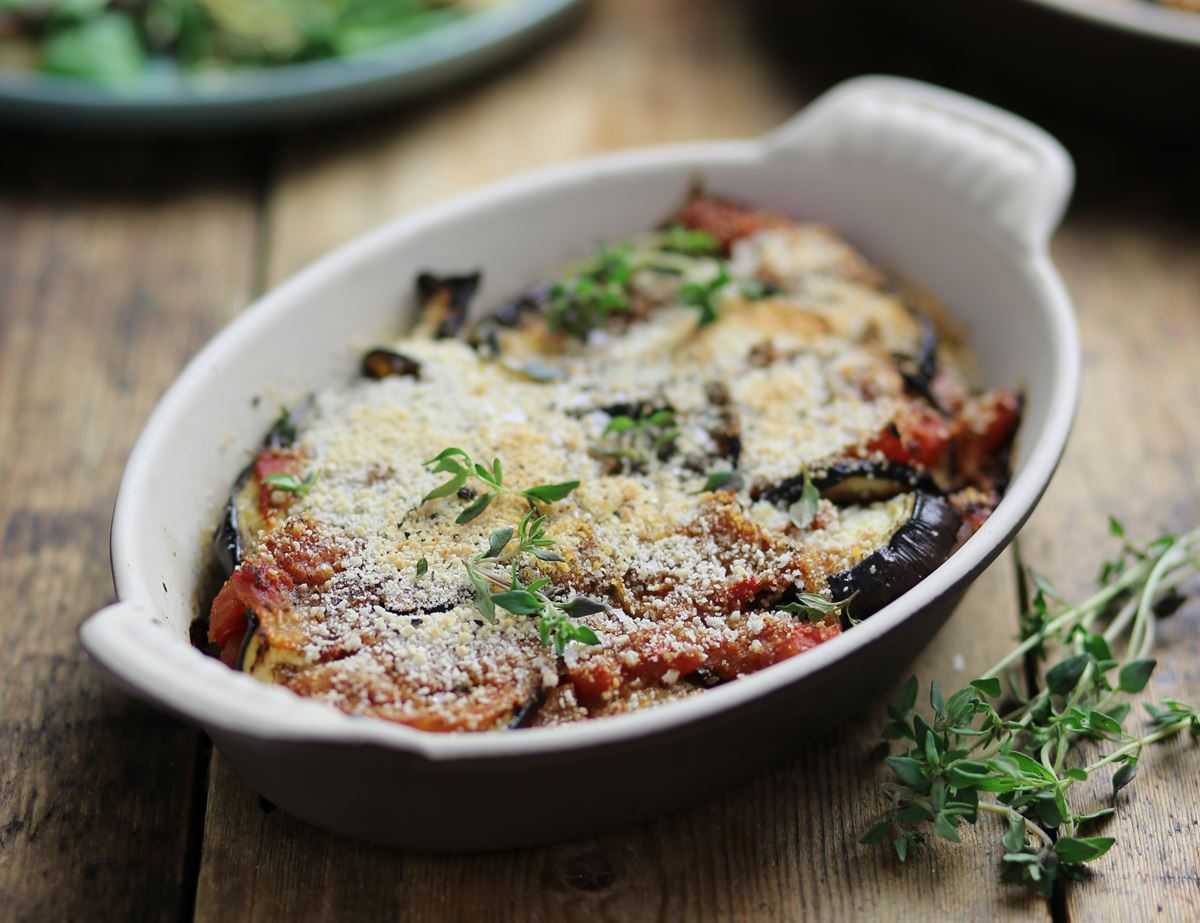 This Northern Italian classic is a perfect way to bundle an aubergine into a dish.
Ingredients
A few splashes of olive oil
1 small onion, finely chopped
1 bay leaf (optional)
1 tin of chopped tomatoes
1 fat garlic clove, finely chopped
1 glass of red wine (optional)
A splash of balsamic vinegar
A pinch of fresh chilli or chilli powder, to taste
Fresh thyme or rosemary leaves, chopped
1 aubergine, sliced into thin rounds
½ lemon, juice only
Sea salt and freshly ground pepper
3-4 handfuls grated cheese*
Breadcrumbs (optional)
*Any cheese will do, really – from Parmesan to torn mozzarella, dollops of goat's cheese to a smattering of cheddar. Vegan? Just leave the cheese out.

Method
1.
Preheat your oven to 200C/Gas 6.
2.
Add a splash of oil to a large saucepan over medium heat. Add the onion and bay. Cook till softened. Add tomatoes. Cook till thickened. Add wine and/or balsamic vinegar. Let it reduce. Add a hint of chilli and thyme. Cook for a bit.
3.
Squeeze a little lemon over the aubergine. Season well.
4.
Gloss a large frying pan with olive oil. Over high heat, fry the aubergine in one layer in batches, till golden on each side. Add more oil as needed.
5.
Taste your sauce. Season as needed.
6.
In baking dishes, layer aubergine, then sauce, then cheese. Repeat till everything's used up. Top with cheese and breadcrumbs.
7.
Bake 10-15 mins or till golden on top.

(£2.00 per 100g)

Order now for deliveries from 27th April

(51.7p per 100g)

Order now for deliveries from 27th April

Number of pieces may vary depending on weight. Unwaxed.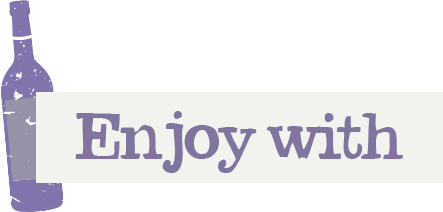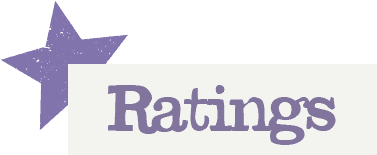 You'll need to log in to leave a rating & comment