Indian Spiced Chicken & Potato Pan Fry
2 people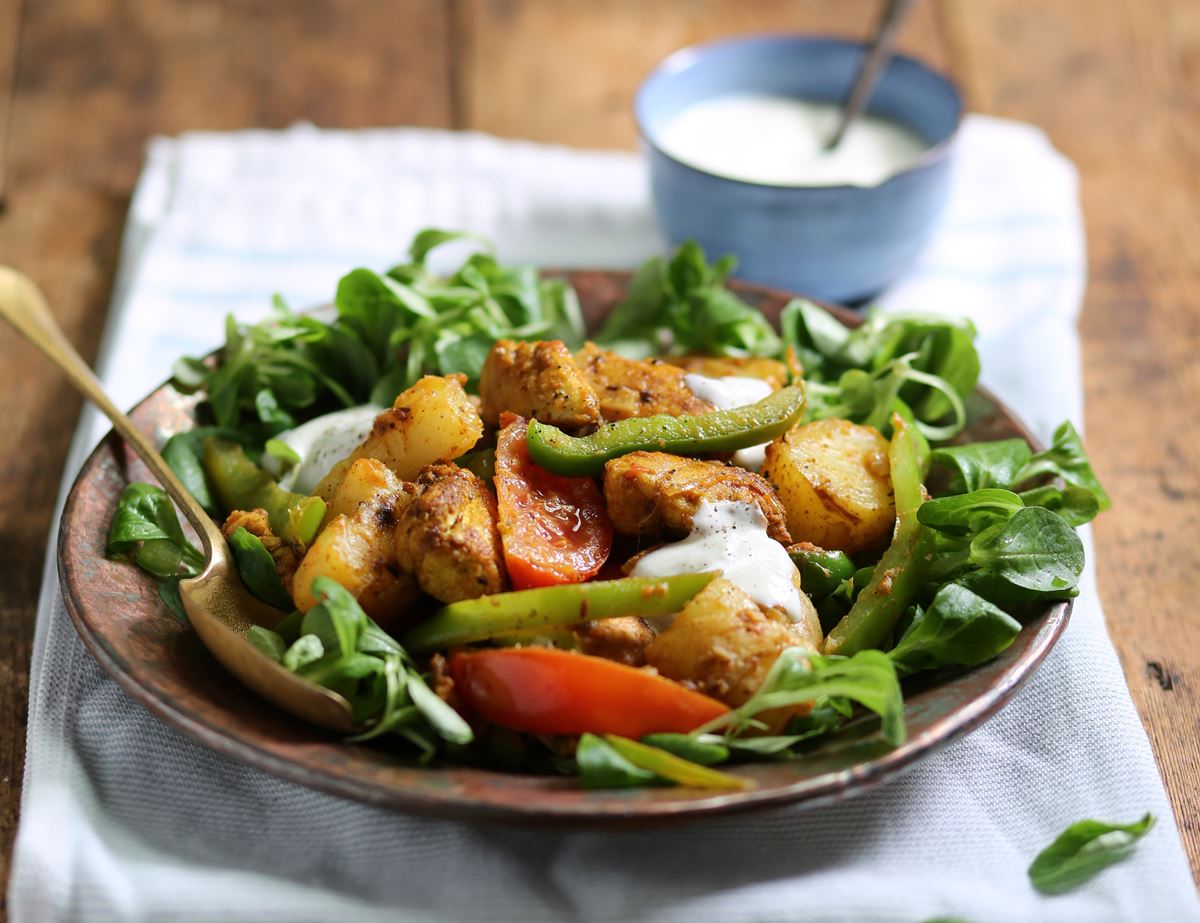 A speedy dinner of organic chicken breast fried with a colourful jumble of organic veg, flavoured with a blend of warm Indian spices – and plenty of creamy yogurt and tender lamb's lettuce on the side to keep things cool.
Ingredients
250g potatoes
250g chicken breast mini fillets
1 tbsp daal spice mix
1 onion
1 green pepper
2 tomatoes
2 garlic cloves
A thumb of ginger
50g lamb's lettuce
150g 0% fat yogurt
Sea salt
½ tbsp + 2 tsp olive oil
Freshly ground pepper
Prep: 15 mins | Cook: 35 mins

Method
1.
Put a large pan of salted water on to boil. Scrub the potatoes and chop them into bite-size chunks. When the water is boiling, add the potatoes. Simmer for 20 mins till the potatoes are tender.
2.
While the potatoes are simmering, chop the chicken breast mini fillets into bite-size chunks and place in a bowl. Add 1 tbsp daal spice mix and ½ tbsp olive oil. Season with a pinch of salt and turn to coat the chicken in the spices. Set aside while you chop the veg.
3.
Peel and finely slice the onion. Halve the pepper, scoop out the seeds and white pith, and slice the pepper into batons. Chop the tomatoes into around 8 wedges each.
4.
Put a wok or deep frying pan over a high heat. Warm for 2 mins, then add the chicken and stir fry for 8 mins to brown all over. Scoop out and pop onto a plate
5.
Add the onion and green pepper to the pan. Stir fry for 5 mins till the veg start to soften and pick up a little colour. While the veg cook, peel and grate the garlic and ginger.
6.
The potatoes should be cooked by now, so drain them well and add them to the wok with the tomatoes, garlic and ginger. Stir fry for 5 mins till all the veg have picked up a little colour and the tomatoes have started to break down.
7.
Add the chicken back into the wok with any juices from the plate. Toss everything together for 5 mins to make sure it's all piping hot.
8.
While the chicken and veg warm through, toss the lamb's lettuce with 2 tsp olive oil and a pinch of salt and pepper.
9.
Divide the chicken pan fry between 2 warm bowls and serve with the lamb's lettuce on the side and spoonfuls of the yogurt over the top.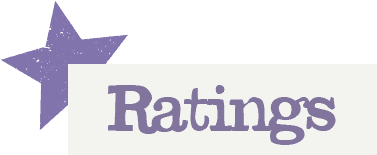 You'll need to log in to leave a rating & comment