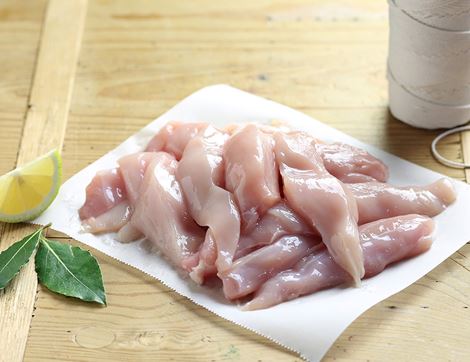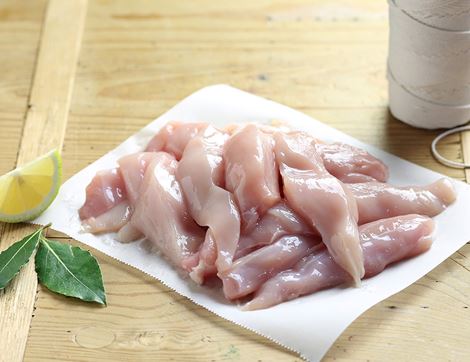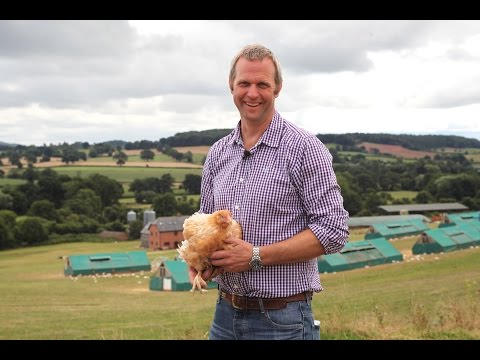 Chicken Breast Mini Fillets, Organic, Abel & Cole (400g avg) 
Let us take care of the prep, and toss these perfectly portioned, succulent organic Mini Chicken Fillets straight into your next stir-fry, stew or fajita mix. Our organic chicken is raised on the award-winning Wood Green Farm in Devon, famed for its high-welfare practices and free-range coops.

Farm owner, Chris Labdon, treats his chickens with the care and respect that go hand-in-hand with organic principles. Chris was awarded The Good Chicken Award from Compassion in World Farming for his passionate focus on his flocks' happiness. The organic chickens on his farm grow at a natural rate, developing their muscles slowly with plenty of room to roost and roam. The result? Succulent, tender meat that elevates your weeknight dinners to new heights.

Please note: These organic mini chicken fillets are priced by weight. The values listed are averages and the product you receive may weigh up to 20% more or less than stated. We will adjust the price accordingly and if you receive a product that weighs over this 20%, the charge will be capped at an added 20% of that shown. If it falls under 20%, we will charge accordingly.
All our organic chicken is sourced from Wood Green Farm, Cullompton, where Chris Labdon rears his chicken flocks with an award-winning focus on their welfare. The Good Chicken Award from Compassion in World Farming recognised Chris' decisions to create a better quality of life for his chickens. His birds live in low-density colonies with plenty of space to roam freely, as well as time to grow and develop more slowly. Since the chickens grow at a more natural rate, their muscles can develop properly too, giving each breast, thigh and wing a rich flavour.
We guarantee that your order of meat and fish will have 3 days before its expiry date, including the day you have it delivered. All of our fish and meat can be frozen unless otherwise stated.

Chicken should be kept refrigerated, wrapped and away from other foods, in the bottom of the fridge. Chicken can be frozen, but should be thoroughly defrosted before cooking. Cooked chicken should not be reheated once it has cooled.

Our meat and poultry is vac-packed, which keeps the packaging to a minimum. Upon opening, vac-packed meat can sometimes have a strong smell and be darker in colour, but don't worry, remove the plastic & let the meat rest for 10-15 minutes & the odour will disappear and the colour will return to normal!
Food Contact Material: PLASTIC - Other (Not Currently Recyclable)Contains BPA: No - does not contain BPA
Turn it into one of these
You might also like to try...