Hello Sausage (and other fillings) Rolls
8-12 people
These are brilliant for parties, New Year's Eve soirees, Christmas drinks, Bonfire celebrations and more. We're going to make sausage rolls, mushroom rolls and brie and cranberry rolls. For our Homemade All Butter Puffish Pastry recipe video click here.
Ingredients
For the pastry:
300g plain white flour
1/4 tsp baking powder
150g unsalted butter
A pinch of sea salt
For the rolls:
6 pork sausages
A few dollops of chutney/mustard
A few dollops of cranberry sauce
150g brie
A few pinches of ground cloves
A small handful of walnuts, chopped
200g mushrooms (any kind, though shitake don't work as well)
100g cheddar, finely grated
1 egg, whisked
Herbs and/or spices to decorate the tops
Well done, you're a genius. Far more interesting than shop bought stuff.

Method
1.
First, get your chilled pastry. Check out our 'make your own' video if you're that way inclined.
2.
Divide the pastry into three even pieces. Roll one piece into a thin rectangle, till it's about ½-1cm thick, and four times the width of your sausages. If it gets too wide, fold the long edges in, like a letter, and roll again.
3.
Dab some chutney or mustard along the centre for very moreish rolls. Pop the sausages out of their skins,and lay on the chutney/mustard. Bring the sides up and over, and end with the joining sides underneath the roll. Cut into mini sausage roll sized mini sausage rolls. Pop 'em on a baking tray.
4.
For veggies, there are loads of options. Veggie sausages'll work. However, we like cheese. Try laying brie on cranberry sauce with walnuts and a sprinkling of ground cloves. The brie'll melt out when cooked, so try and seal the sides up. Don't follow our example - we lost some brie to the tray gods.
5.
Mushroom and cheddar is great. Finely chop/mince up some mushrooms. Fry in olive oil for 5 or so mins and season. Add a fair bit of cheddar (same amount as mushrooms). Squidge into a sausage shape in the pastry and roll. Slice and add to the tray.
6.
Make crisscross or diagonal patterns on the tops. To be super pro, whisk an egg and brush over the tops. Sprinkle on different herbs or spices to mark different fillings. We used fennel seeds, mustard seeds, chilli powder, ground cloves. Bake for 20 mins or till pastry is golden and the sausage meat is cooked through.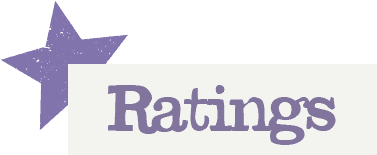 You'll need to log in to leave a rating & comment