Golden Potato & Chickpea Chaat with Date & Tamarind Chutney
2 people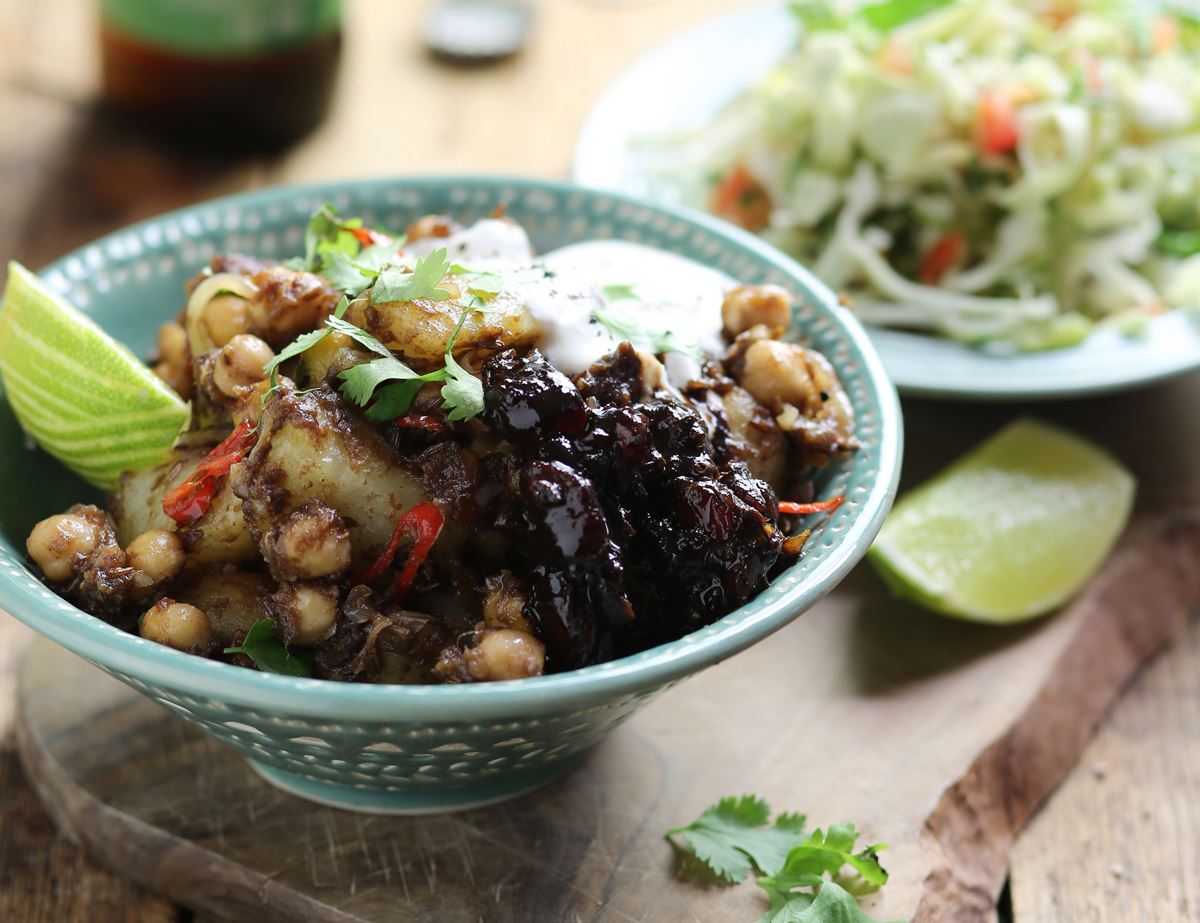 This potato and chickpea curry is spiced with cumin, ginger and fiery habanero chilli and served with a super quick homemade Medjool date chutney, cooling splodges of tangy yogurt and a fresh, crisp salad on the side.
Ingredients
1 courgette
100g Medjool dates
20g tamarind paste
500g potatoes
1 lime
A handful of mint, leaves only
½ small green cabbage
2 vine tomatoes
½ habanero chilli
2 shallots
A handful of coriander
400g tin of chickpeas
45g butter
1 tbsp cumin seeds
2 tsp ground ginger
150g Greek style yogurt
Sea salt
50mml boiling water
½ tbsp olive oil
Freshly ground pepper
Prep: 20 mins | Cook: 35 mins

Method
1.
Coarsely grate the courgette. Place it in a sieve over a bowl. Sprinkle over some salt and scrunch together with your hands. Place a plate on top of the courgette and weigh it down with a tin and then leave to allow excess moisture to drain off.
2.
Finely chop the dates, discarding the stones. Cover with 50ml boiling water. Squeeze in half the sachet of tamarind and stir together. This is your date and tamarind chutney.
3.
Scrub the potatoes and chop them into bite-sized chunks. Place in a pan and cover with boiling water. Simmer for 15 mins till tender.
4.
While the potatoes simmer, zest and juice the lime. Finely shred the mint leaves. Finely shred half the cabbage. Dice the tomatoes. Place the mint, cabbage and tomatoes in a bowl. Toss with half the lime juice and a pinch of salt. Set aside.
5.
Halve the chilli and finely chop 1 half, scooping out the seeds and pith. Peel and finely chop the shallots. Roughly chop the coriander.
6.
Drain and rinse the chickpeas. The potatoes should be cooked and tender by now. Drain them and tip back into the pan. Lightly crush them.
7.
Set a large frying pan on a medium heat. Melt the butter with ½ tbsp olive oil. Add 1 tbsp cumin seeds, 2 tsp ground ginger, a large pinch of salt, plenty of pepper and the sliced chilli. Stir, then add the potatoes. Fry for 7-9 mins till golden and crisp, stirring every now and then.
8.
Add the chopped shallots, chickpeas, lime zest and remaining juice. Cook for 5 mins to heat everything through. Add a spoonful of the date and tamarind chutney. Stir to mix. Scatter over the coriander.
9.
Squeeze the salted courgette to get rid of any remaining water, then stir it through the cabbage salad. Serve with the potato and chickpea chaat, the date and tamarind chutney and a generous dollop of yogurt.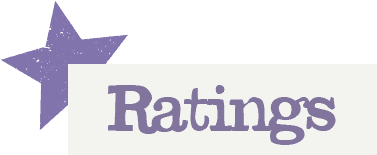 You'll need to log in to leave a rating & comment