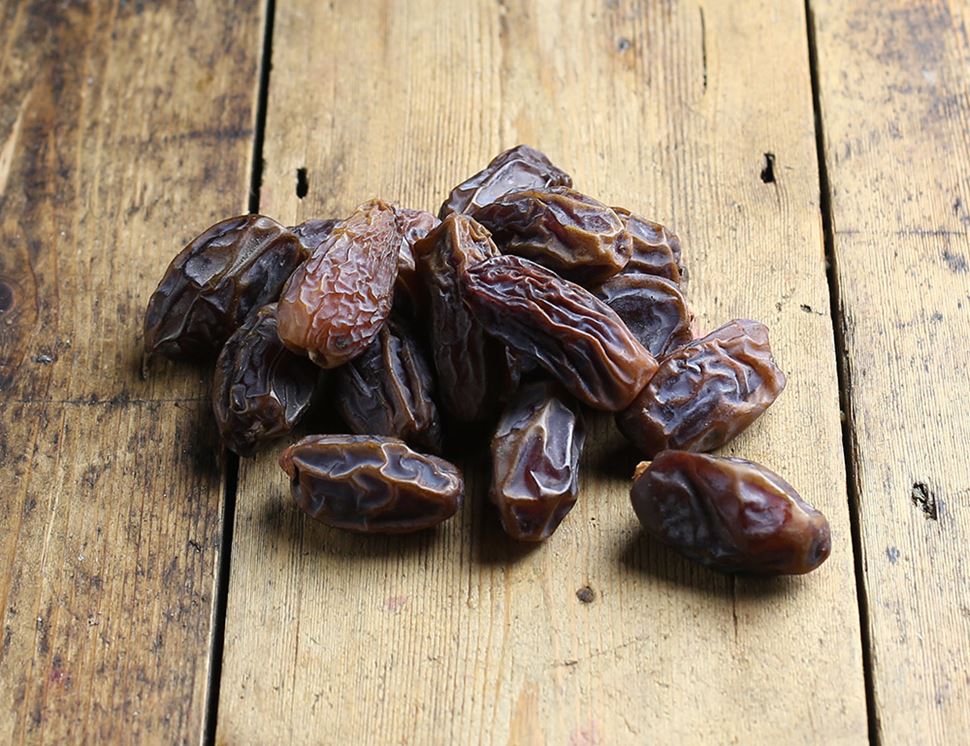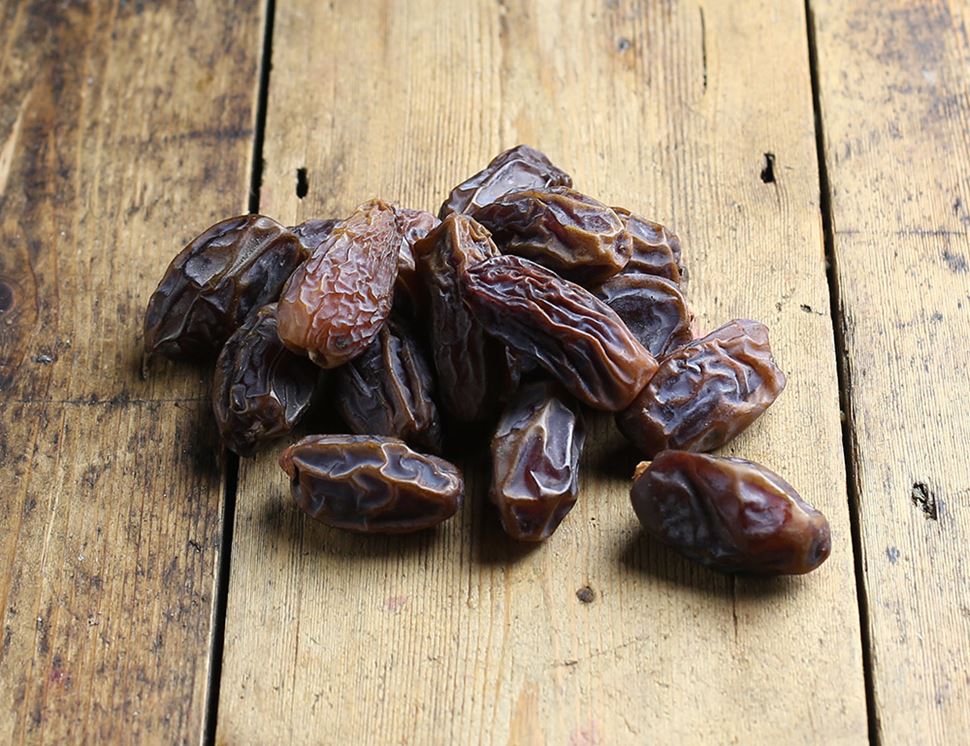 Dates, Medjool, Organic (200g)
Dates have been popular in the middle east for thousands of years. Our Medjool variety is a large, succulent and sweet variety that is so moreish you just won't be able to stop once the bag has been opened.

Country of Origin - USA / Israel
Class - Minimum Class 2
Our suppliers slow grow their dates for full sweetness and flavour with no chemical nasties involved whatsoever. Growing dates is a worthwhile investment as the trees can grow their fruit for over 100 years.
Dates need no preparation, just eat them as they are. Be careful of the stones, especially for young children. Dates will keep best in their paper bag, either in the fruit bowl or in the fridge.
Turn it into one of these
You might also like to try...