Game & Hot Potato Pot
4-6 people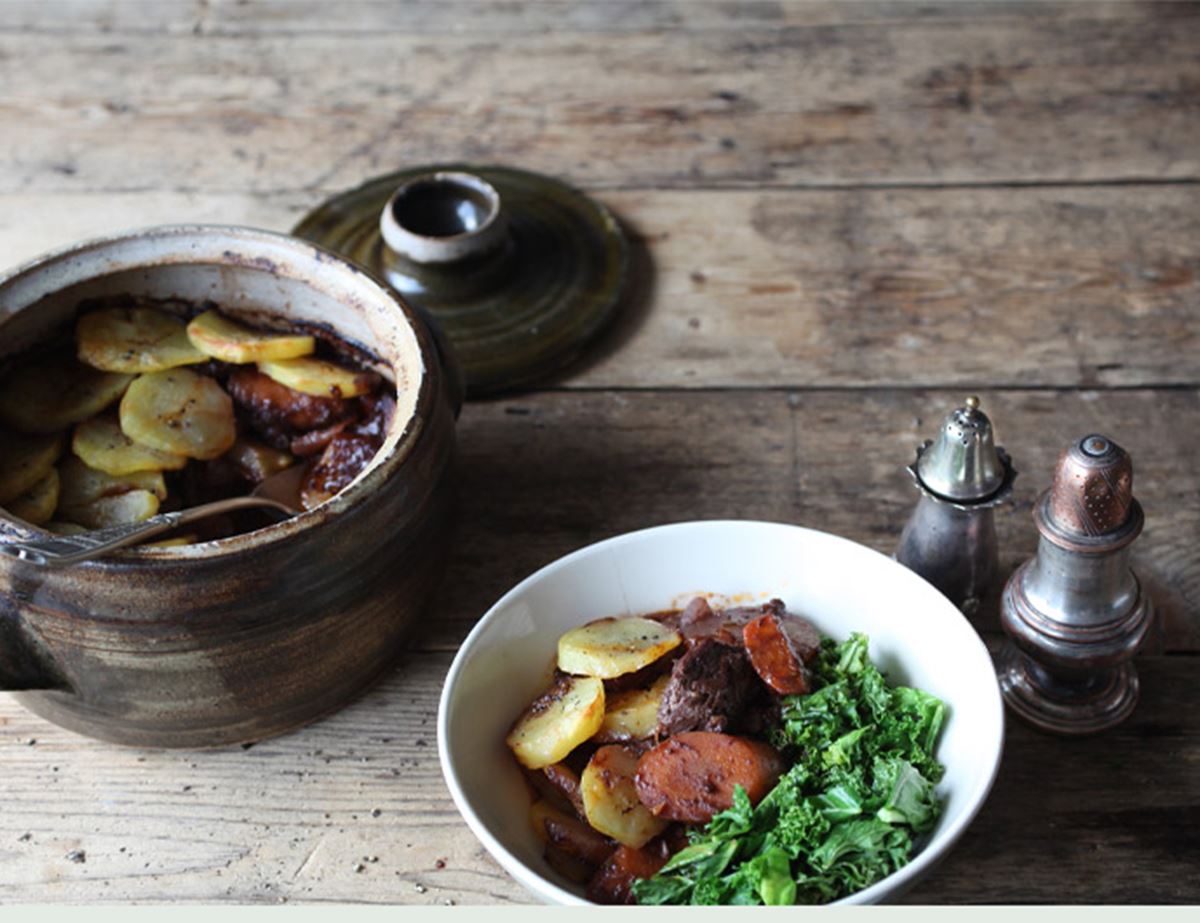 This is the perfect dish to welcome Autumn with. It needs a bit of slow cooking but the wait is completely worth it. Do make more than you need so you can enjoy it for a couple of days, especially as it gets even better over time.
Ingredients
500g diced venison or any diced game meat
Sea salt
Freshly ground pepper
½ mug of plain white flour
A splash of olive oil
2 carrots, cut into 3-4cm chunks
2 onions or leeks, cut into 3-4cm chunks
A handful of squash or other root veg (parsnips, swede, celeriac)
4 plums, stoned and quartered, or 4 roughly chopped prunes (optional)
2 garlic cloves, finely chopped
Leaves from 2 rosemary or thyme sprigs, finely chopped
2 tsp finely grated fresh ginger (or 1 tsp ground ginger)
2 tsp ground cumin
1 tsp ground cinnamon
A good pinch of chilli powder
400g tin of chopped tomatoes
2 tsp caster sugar
500ml of a nice red wine
4 large potatoes or 6-8 smaller ones
2-3 tbsp melted butter or olive oil
VEGGIE VERSION If you want to skip the meat, simply leave it out and add a few more handfuls of veg cut into chunky cubes. As you'll have more veg, cook in batches to ensure you get lots of colour on them, or roast all your veggies in a tray. Toss into the pot and continue with the recipe. Once the wine has reduced down you can skip the 1hr slow cook on the hob and go straight to covering the stew with the slices of spud. Then carry on with the recipe.

Method
1.
Season the meat with salt and pepper and dust with just enough flour to lightly coat. Discard excess flour.
2.
Add a splash of oil to a hot, large, flameproof casserole dish over a high heat. Add half of the meat to the pot and fry till golden on each side. Remove from pot. Set aside on a dish. Cook the remaining venison the same way, till all of it's nice and golden. Then remove.
3.
Add your veggies to the pot with a pinch of salt and pepper. Lower heat a little. Fry the veggies till they pick up a bit of colour. Add the plums, if using, and cook with the veggies till they're nice and soft.
4.
Fold the garlic, herbs and spices through. Cook for a min.
5.
Fold in the tinned tomatoes and the sugar. Let the tomatoes sizzle and thicken up for a min.
7.
Pour in the wine. Let it bubble up and reduce down a bit. Cover. Let it bubble away for an hour.
8.
Peel your spuds. Boil in salted water for 15 mins. Remove. Cool. Cut into 1cm thick slices.
9.
Once the stew has cooked for an hour, crank your oven to 200°C/Gas 6. Remove the stew from the heat. Let it cool for a few mins. Taste. Add more seasoning or herbs, if you like.
10.
Arrange the potato slices over the top. Brush with melted butter or olive oil, just enough to gloss.
11.
Pop in the oven. Cook for 1 hr or till spuds are golden on top.
12.
Let it rest for 30 mins before serving. Lovely with a side of greens.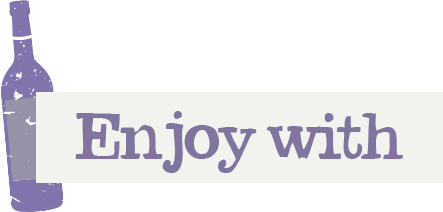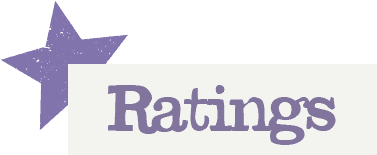 You'll need to log in to leave a rating & comment