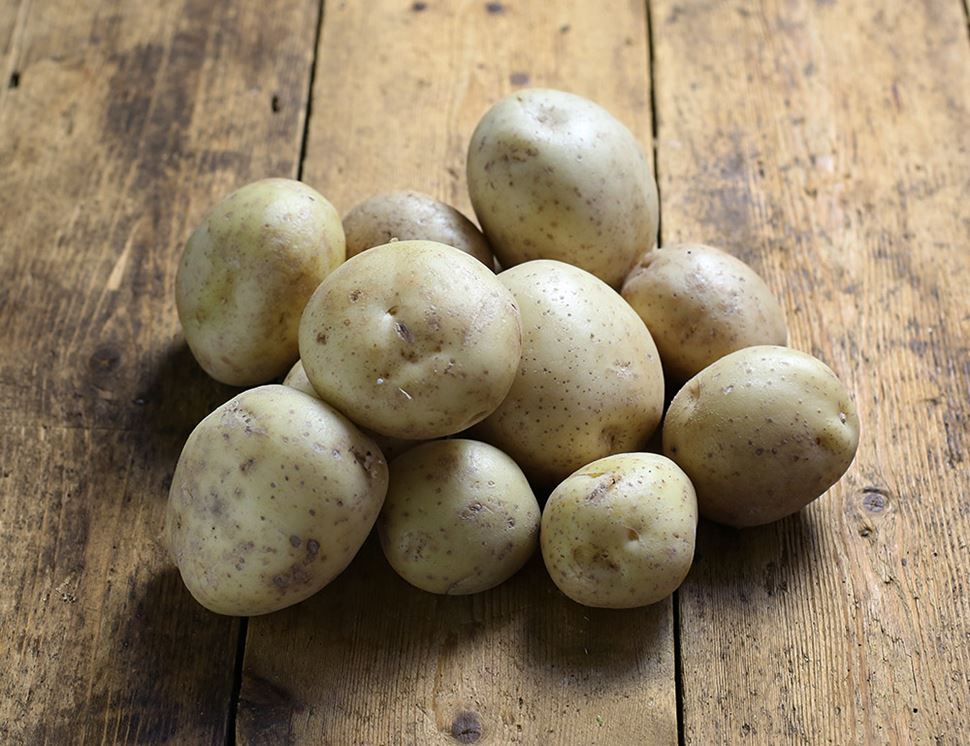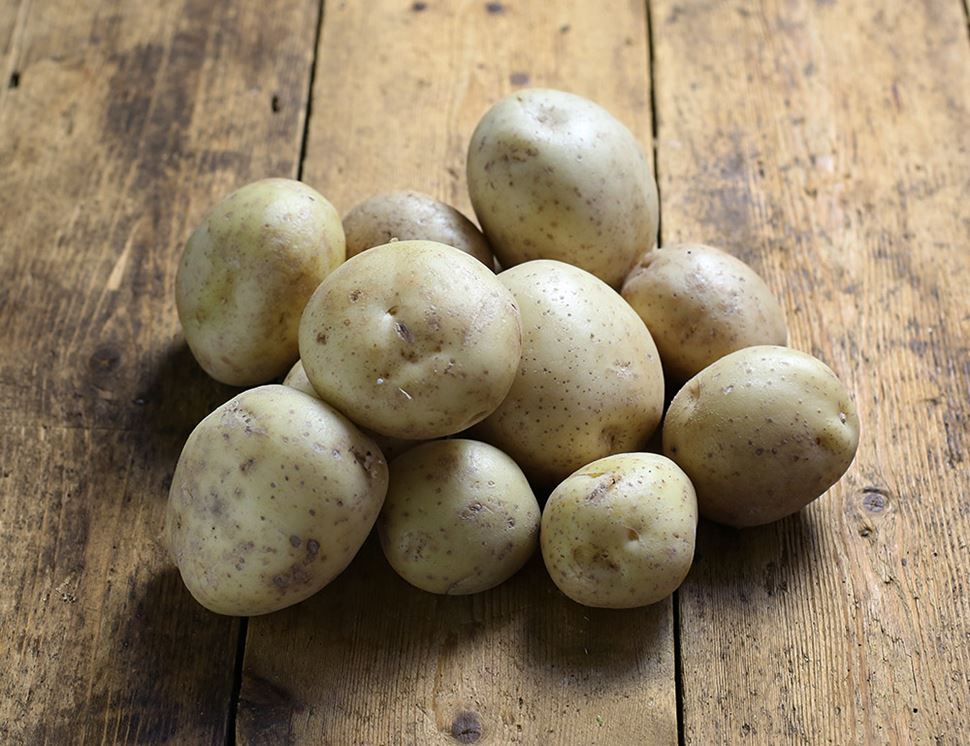 The humble potato is a staple part of British cuisine. Whether it's fish & chips, roasties, mash, jackets, or you just boil 'em, they're as versatile as can be. We have many varieties throughout the year, from Valour, Orla, Rudolph to Romano.
Country of Origin - UK
Class - Minimum Class 2
Variety may vary throughout the season - Linda, Valor and Cara (week commencing 25th March)
Our organic potatoes come from Nick Walton's Norfolk fields. He lives on the gorgeous Bagthorpe Farm, not far from the Norfolk coast, and rotates his crops regularly to get a rich diversity of soils, plants and wildlife. He also grows our other onions and carrots at different points in the year, an organic hero.
Abel & Cole handles celery, celeriac and nuts on site. Due to our packing process and re-use of boxes there is a risk of cross-contamination from these, and all other allergens.
Main season potatoes can be boiled with their skins on, or peeled if you prefer. They can also be baked, roasted, deep or shallow-fried and mashed. Different varieties are better for different preparation methods, although most of our potatoes are all-purpose. New potatoes simply need to be washed and then boiled or steamed. Try adding a sprig of fresh mint. They are also delicious fried. New potatoes should be eaten fresh, and stored in a dry cool area. Main crop potatoes should also be stored in a dark cool place, and will keep longer than new potatoes. Suitable for home freezing. Stuck for ideas? Click here for Potato recipes
Turn it into one of these
You might also like to try...