Dukkah Chicken Goujons with Tahini Yogurt
2 people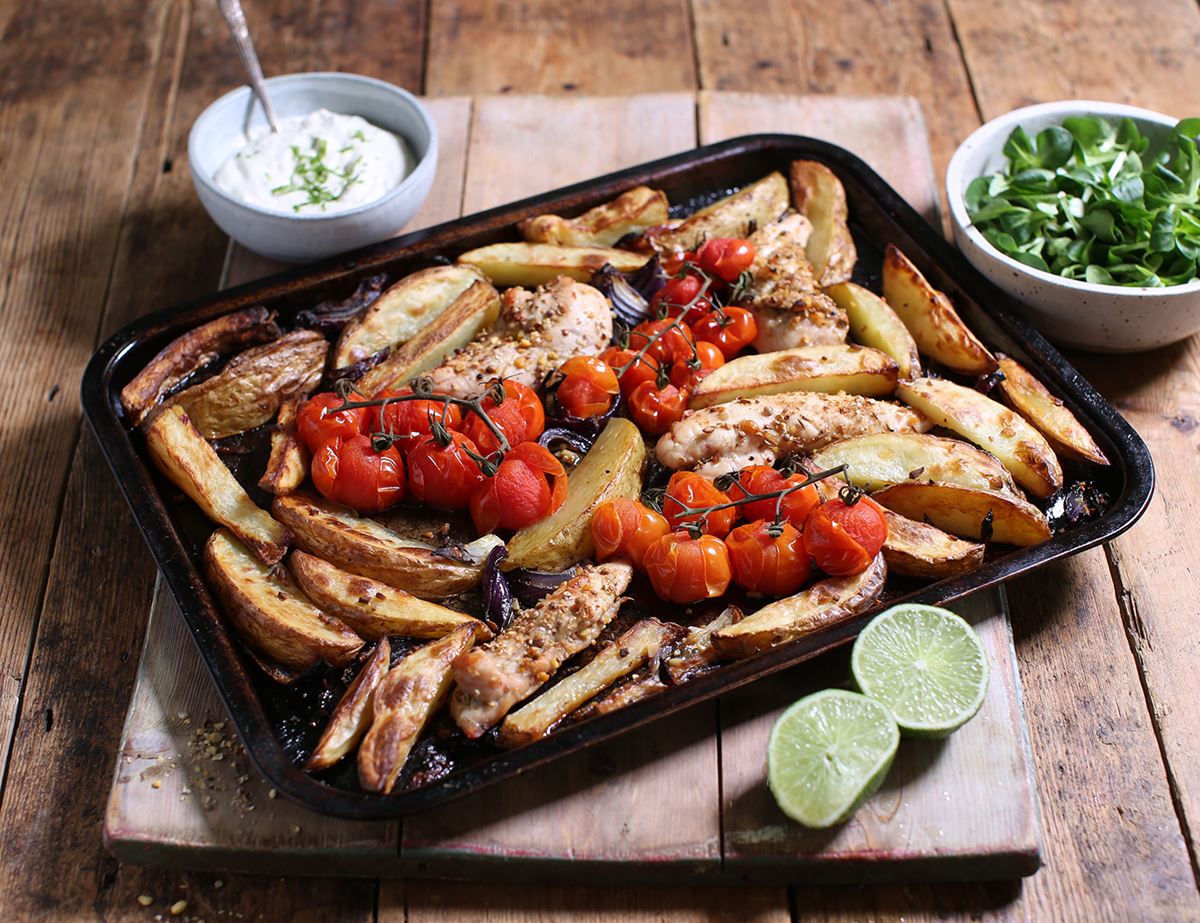 Crunchy dukkah makes a delightful spice coating for organic chicken breast mini fillets, baked with chunky potato wedges and bursting cherry tomatoes, and served with handfuls of fresh lamb's lettuce and a garlicky lime, tahini and yogurt dip.
Ingredients
2 baking potatoes
1 tbsp + 1 tsp olive oil
Sea salt
1 red onion
Freshly ground pepper
2 garlic cloves
1 tbsp Dukkah
250g chicken breast mini fillets
40g tahini
1-2 tbsp cold water
1 lime
150g Greek style yogurt
250g cherry vine tomatoes
50g lamb's lettuce

Method
1.
Heat your oven to 190°C/Fan 170°C/Gas 5. Scrub the potatoes and slice them into thick wedges – around 6-8 per potato. Spread them out on a large baking tray and drizzle with 1 tbsp olive oil. Season with a small pinch of salt and toss to coat the wedges in the seasoned oil. Slide the tray into the oven for 15 mins.
2.
Meanwhile, peel and slice the red onion into 8 wedges. Pop into a small bowl. Peel and finely chop 1 garlic clove and add it to the onion with 1 tsp olive oil and a pinch of salt and pepper. Turn to coat the onion in the seasoning. Set to one side.
3.
Tip 1 tbsp dukkah onto a plate. Roll the chicken breast mini fillets in the dukkah, pressing them into the seasoning to lightly coat them.
4.
When the potato wedges have baked for 15 mins, take the tray out of the oven. Nestle the dukkah chicken goujons in into the wedges, and tuck in the garlicky red onions too. Return to the oven for another 15 mins.
5.
Meanwhile, peel and grate or crush the second garlic clove. Pop it in the empty onion bowl. Finely grate in the lime zest and squeeze in the juice. Add the tahini and 1 tbsp cold water. Stir into a smooth paste, adding another 1 tbsp water if needed. It will take 1-2 mins to become smooth, so don't worry if it starts to clump together and first. Add the yogurt with a pinch of salt and stir to mix. Taste and add a pinch of salt or pepper if you think it needs it. This is your tahini yogurt dip.
6.
When the chicken and potatoes have baked for 15 mins, take the tray out of the oven. Add the cherry vine tomatoes to the tray and return it to the oven for 10 mins. The wedges will have cooked for 40 mins in total and should be golden brown and tender. The chicken will be golden brown and cooked all the way through (there should be no pink if you slice into a piece) and the tomatoes should just be starting to burst.
7.
Pop the potato wedges, roast veg and chicken goujons onto 2 warm plates. Serve with the tahini yogurt dip and handfuls of the lamb's lettuce.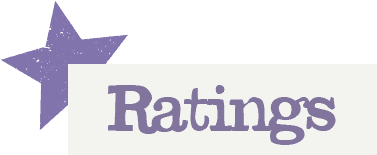 You'll need to log in to leave a rating & comment