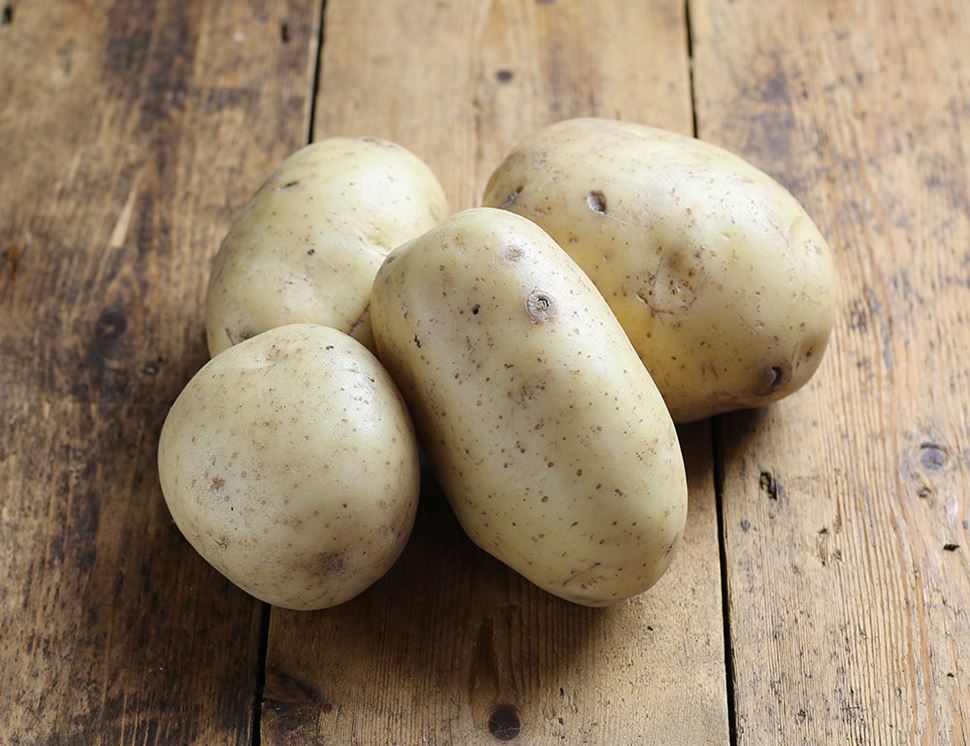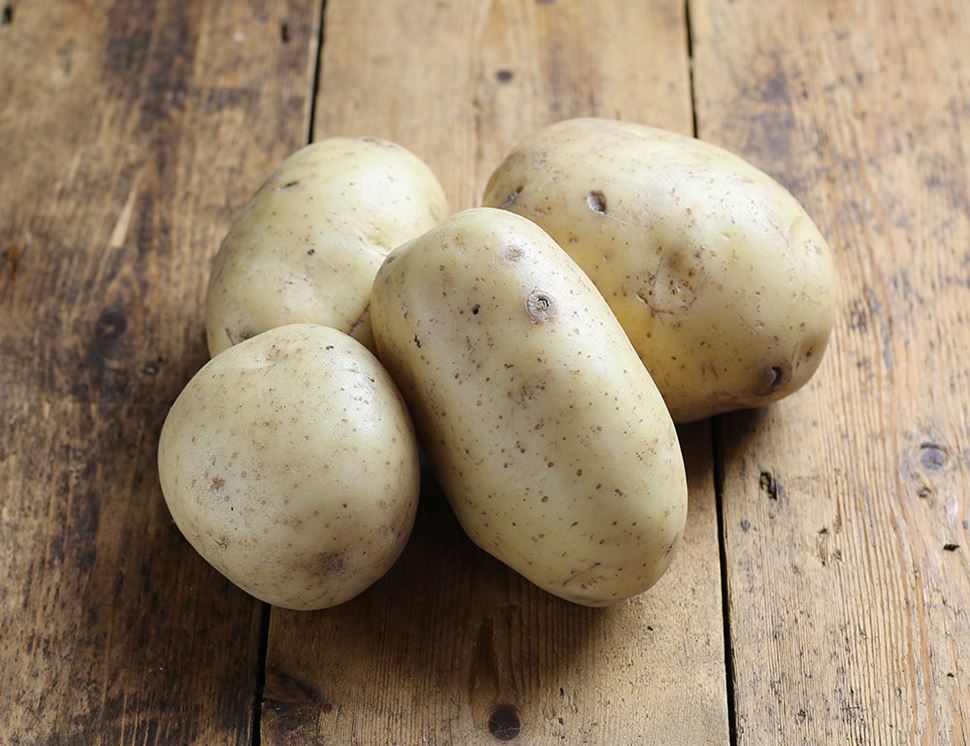 Baking Potatoes, Organic (1kg)
The humble potato is a staple part of British cuisine. Our incredible baking potatoes are designed specifically for baking and are begging for you to fill them up with beans, cheese, coleslaw or other kitchen creations.

Country of Origin - UK
Class - Minimum Class 2,
This week variety: Triplo
Our baking potatoes come from Andrew Skea near Dundee, he really knows his spuds and grows only the best varieties.
Abel & Cole handles celery, celeriac and nuts on site. Due to our packing process and re-use of boxes there is a risk of cross-contamination from these, and all other allergens.
Our baking potatoes are larger than our regular potatoes and are ideal for baking. All you need to do is give them a quick scrub, pierce the flesh a few times with a fork, and brush with a little oil to taste. Then just stick them in the oven at 190°C for 30-45 minutes. Our baking potatoes should be stored in a dark cool place.
Turn it into one of these
You might also like to try...