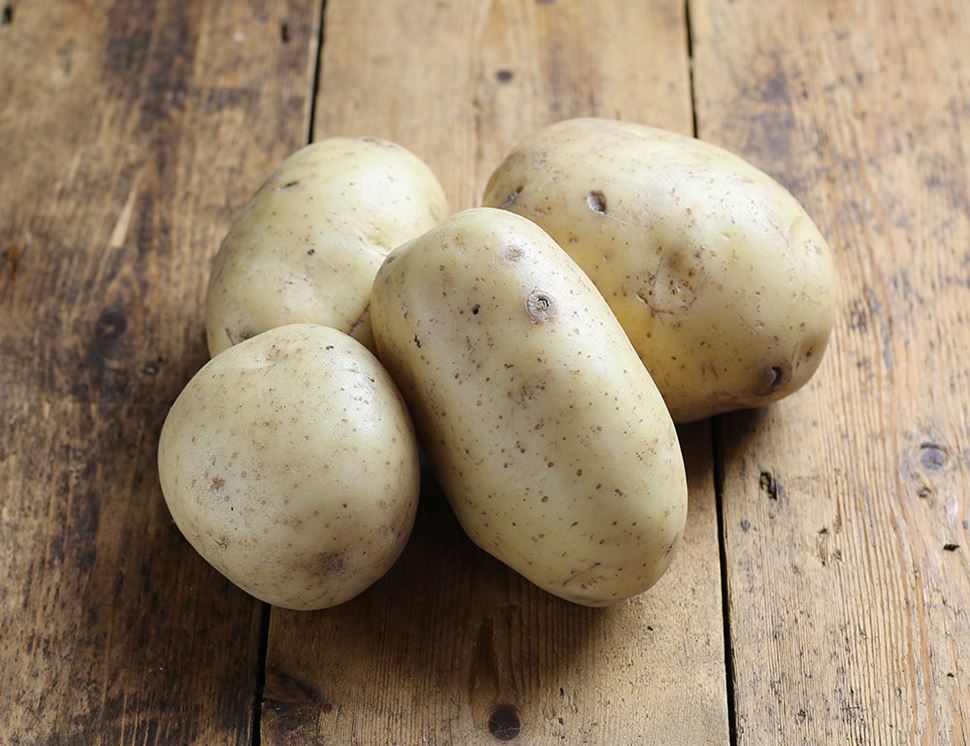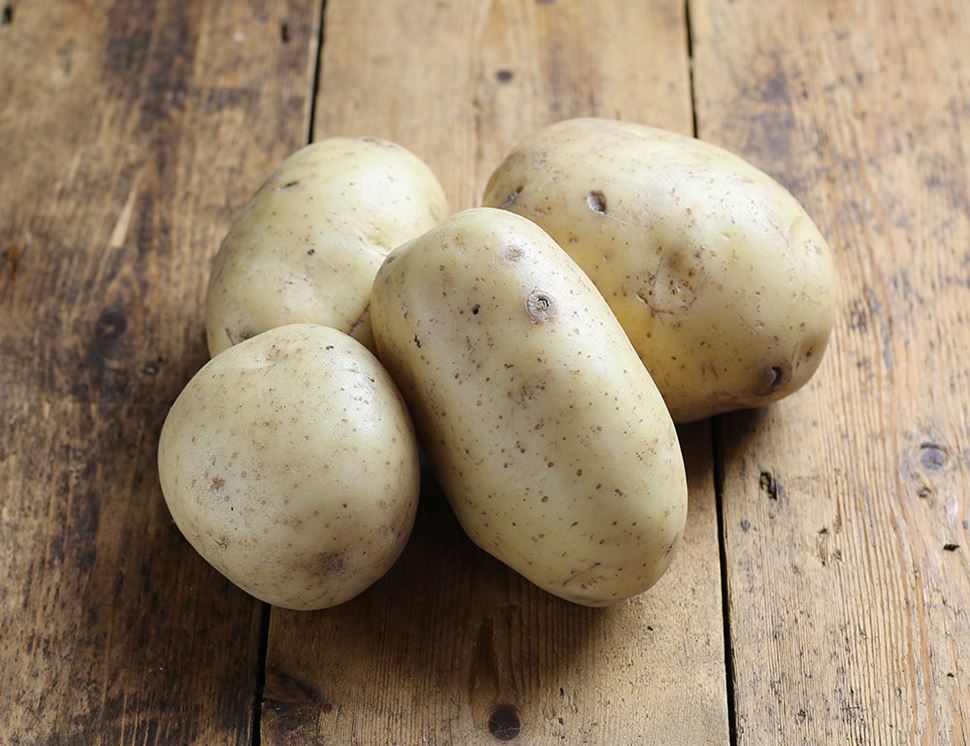 Baking Potatoes, Organic (1kg)
Is there anything quite as comforting on a nippy autumn evening than a crispy-skinned, fluffy, butter-drenched baked spud? Jeremy Helme's Herefordshire farm has the organic baking potatoes in the bag, and you can enjoy the speediest, most satisfying supper by the kilo. This is a special variety, larger than your average, and expertly suited to the job of baking up beautifully, so don't miss out.


Country of Origin - UK
Class - Minimum Class 2,
This week variety: Valor
Jeremy Helme's Pool Hullock farm is just on the Welsh border, by the village of Llandinabo. It's a little family farm, where Jeremy also grows our more weird and wonderful things (including fennel, squash and Jerusalem artichokes).
Abel & Cole handles celery, celeriac and nuts on site. Due to our packing process and re-use of boxes there is a risk of cross-contamination from these, and all other allergens.
Our baking potatoes are larger than our regular potatoes and are ideal for baking. All you need to do is give them a quick scrub, pierce the flesh a few times with a fork, and brush with a little oil to taste. Then just stick them in the oven at 190°C for 30-45 minutes.

Our baking potatoes should be stored in a dark cool place.
Turn it into one of these
You might also like to try...