Cock-A-Leekie Skewers with Fennel Rice
4 people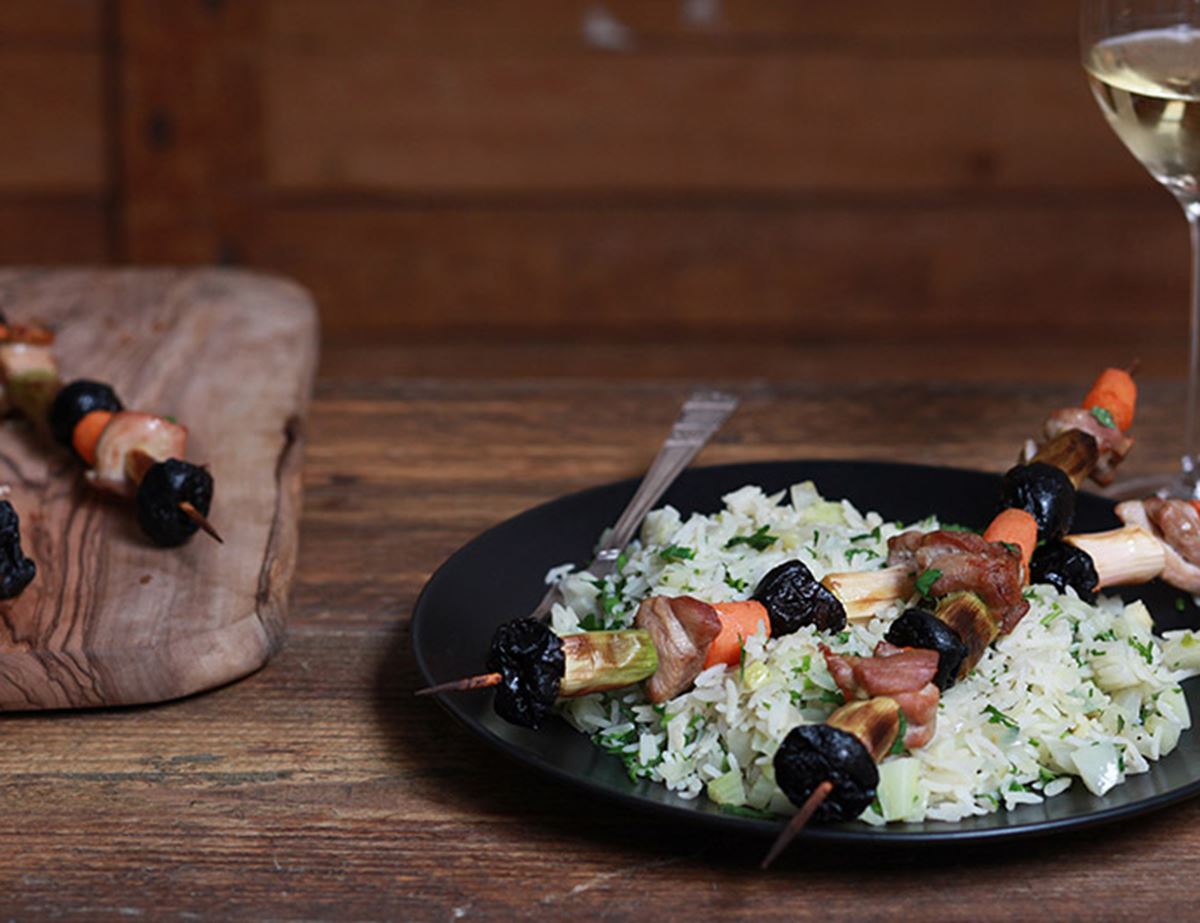 This twist on a classic Scottish dish, created by our in-house Scotsman Fred Mackenzie, will leave you positively cock-a-hoop.
Ingredients
500g diced chicken thigh or breast
2 large leeks, cut into 2 inch chunks
2 carrots, cut into 2 inch chunks
12 prunes
1 lime, juice only
1 mug of basmati or long grain rice
1 fennel, finely chopped
1 onion, finely diced
A handful of parsley, roughly chopped
2 mugs of water or chicken stock
A splash of white wine
Skewers (soak wooden skewers in water first, to prevent them from burning)
Sea salt and freshly ground pepper
A few drizzles of olive oil

Method
1.
Rub the chicken, leeks, carrots and prunes with olive oil, squeeze lime juice over and season well. Thread them onto your skewers.
2.
Preheat your grill to a medium-high heat and pop the skewers under. Make sure you have a dish underneath to catch the juices.
3.
Turn the skewers now and then till the chicken is cooked (around 15-20 mins). Keep an eye on them, they can burn quickly if not turned enough.
4.
Meanwhile, heat a glug of olive oil in a frying pan over medium heat. Add the rice, onion and fennel and sauté for around 5 mins (till the rice and onion are translucent).
5.
Stir in the stock and white wine, bring to the boil and reduce the heat. Cover. Simmer till the rice is cooked, around 15 mins. Season, fluff with a fork and sprinkle with parsley.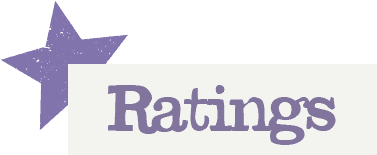 You'll need to log in to leave a rating & comment