Chunky Fish Finger Sandwiches with Tartare Sauce
4 people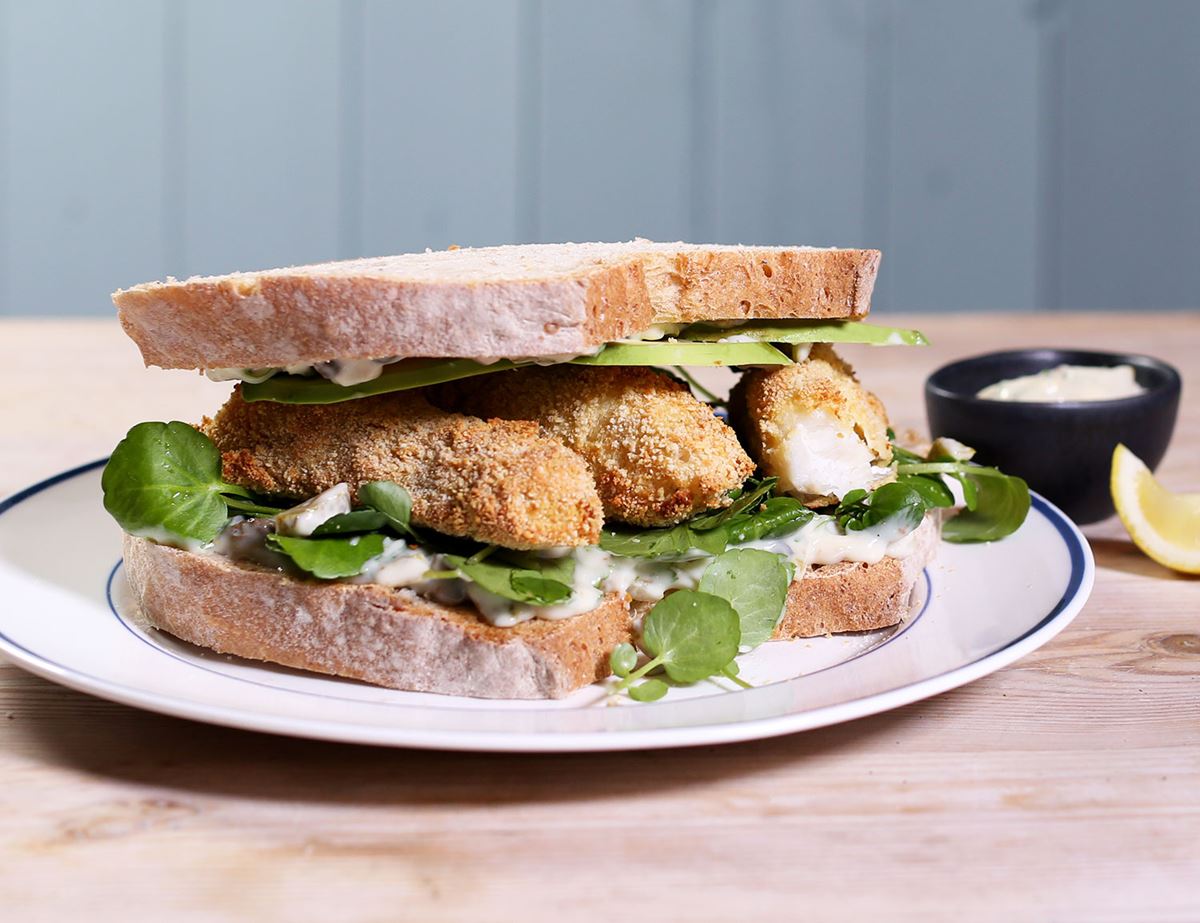 Fancy a fish finger butty? What about a fancy fish finger butty? This posh take on one of our favourite comfort foods features DIY fish fingers sandwiched between slices of sourdough bread with home-made tartare sauce, creamy avocado and leafy greens. It's a family dinner that's guaranteed to have everyone running to the table in double quick time.
Ingredients
4 white fish fillets, such as cod, hake, haddock or coley
2 tbsp plain flour
1 egg
150g breadcrumbs
1 tbsp capers
4 gherkins
A small handful of flat leaf parsley
4 tbsp mayonnaise
1 lemon
1 avocado
8 slices sourdough bread
Rocket, watercress or lettuce leaves, to serve
2-4 tbsp butter, softened
Prep: 20 mins + chilling | Cook: 15 mins

Method
1.
Remove the fish from its packaging and pat dry with kitchen paper. Cut the fillets in to 2½cm wide 'fingers'. You should get 8-10 fish fingers.
2.
Tip the flour onto a plate and season generously with salt and pepper. Crack the egg into a large shallow bowl and beat with a pinch of salt and pepper. Tip the breadcrumbs onto a separate plate.
3.
Take a fish finger and pop it onto the plate with the flour. Gently turn it to coat it in the flour. Lift it into the egg and roll to coat it. Finally, pop into the breadcrumbs and turn to completely coat the fish finger. Carefully lift it onto a clean plate. Repeat with the remaining fish fingers, then cover and pop into the fridge for 30 mins to chill and firm up.
4.
Preheat your oven to 200°C/Fan 180°C/Gas 4. Line a baking tray with baking paper.
5.
Make your tartare sauce. Rinse the capers to remove any excess salt. Squeeze dry. Tip them onto a chopping board and roughly chop them. Finely chop the gherkins and the parsley. Place them all in a medium bowl. Add the mayonnaise and finely grate in the lemon zest. Add a good pinch of salt and pepper and mix. Set to one side.
6.
Halve the avocado and scoop out the flesh, discarding the stone. Thinly slice the avocado and pop into a bowl. Squeeze over the juice from half the lemon and set to one side.
7.
When you're ready to cook the fish fingers, remove them from the fridge. Place them on the lined baking tray and bake in the oven for 12-15 mins. They're ready when the fish is cooked through. Check by lighlty pressing one of the largest fish fingers with a fork and they should be opaque and flaky. The breadcrumbs should be golden and crisp.
8.
When the fish fingers have 5 mins left to cook, prepare the sandwiches. Spread 4 slices of bread with the tartare sauce. Top with the salad leaves. Spread the other 4 slices generously with butter. Remove the fish fingers from the oven. Place 2-3 fish fingers onto each salad-topped slice of bread. Lay a few slices of avocado on top. Sandwich together with the buttered bread and serve with a wedge of lemon on the side.
9.
Frozen Fingers
Cooking for two or fancy making a large batch of fish fingers? Prepapre your fish fingers, following steps 1-3. Lay the breadcrumbed fish fingers on a tray and slide into the freezer till completely frozen. Transfer to a box or freezer bag when fully frozen. When ready to cook, place the frozen fish fingers on a lined baking tray and cook in a oven heated to 200°C/Fan 180°C/Gas 6 for 15-18 mins, till fully cooked through.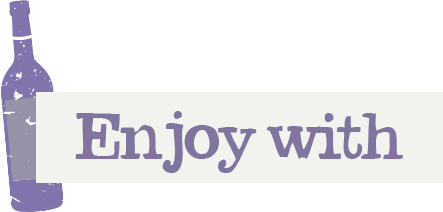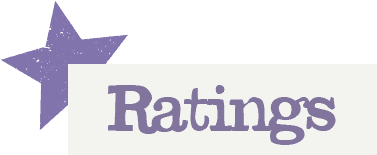 You'll need to log in to leave a rating & comment