Chinese Mushroom, Broccoli & Kale Fried Rice
6 people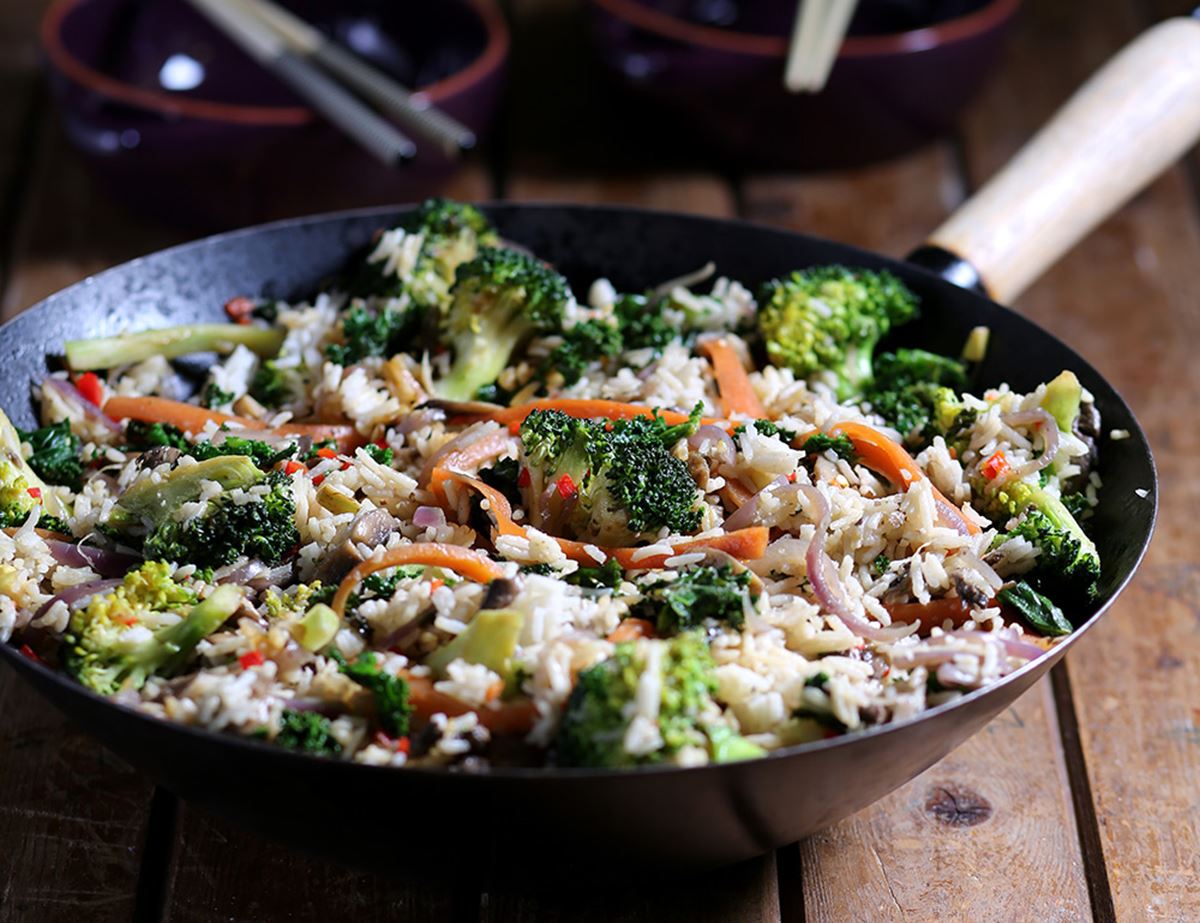 Fried rice is like an edible blank canvas, ready to take on what ever tasty ingredients you fancy – and this week we fancy stuffing a big pan of it with a whole host of super seasonal veg and flavouring it with chilli, garlic, ginger and a tangy splash of tamari.
Ingredients
2 red onions
400g mushrooms
2 carrots
1 large broccoli
300g kale
3 garlic cloves
A thumb of ginger
1 chilli
2 tbsp olive oil
Sea salt and freshly ground pepper
1 vegetable stock cube
500g white basmati rice
2-3 tbsp tamari
Your big pan of fried rice is delicious and substantial on it's own, but a couple of additions will turn it into a feast. To add extra protein, fry cubes of marinated tofu till golden, and stir through the rice. For a blast of heat, serve with spicy chilli sauce on the side to glug over the top.

Method
1.
Peel the red onions and thinly slice them. Slice the mushrooms. Trim and peel the carrots, and slice them into thin strips. Trim the end off the broccoli and roughly chop it into small florets. Cut the stalk into matchsticks. Trim the woody cores out of the kale and chop the leaves into small pieces.
2.
Peel the garlic cloves and crush or finely grate them. Peel the ginger and finely chop it. Halve the chilli, flicking out the seeds and membrane for less heat. Finely chop the chilli.
3.
Pour 1 tbsp oil into a large pan or wok and bring to a medium-high heat. When the pan is hot, slide the chopped onions, carrots and mushrooms to the pan. Sprinkle in a little salt and pepper. Stir fry for 5-6 mins, till glossy and tender. Scoop the veg out of the pan into a large bowl.
4.
Return the pan to the heat, and add an extra 1 tbsp oil if needed. Tip in the broccoli florets and stalks and kale and stir fry for 5 mins, till the leaves are wilted and the broccoli stems are just tender. Add the greens to the bowl with the other cooked veg.
5.
Tip the basmati rice into the empty pan. Crumble in the stock cube. Pour over 1 ltr boiling water and stir well to dissolve the stock. Clamp on a lid, bring to the boil then turn the heat right down. Gently cook for 8 mins till all the water is absorbed and the rice is tender. Take the pan off the heat and let it sit, lid on, for 3-5 mins to finish cooking the rice.
6.
Once the rice is cooked, tip the cooked veg back into the pan. Slide in the garlic, ginger and chilli. Pour in the tamari. Return the pan to a medium heat and cook for 3-4 mins, stirring frequently, till warmed through. Spoon the rice and veg into warm bowls and serve.

(18.2p per 10g)

Spend £30 & save £5 using SAVE5 at checkout

6 stock cubes per pack

(£1.97 per 100ml)

Spend £30 & save £5 using SAVE5 at checkout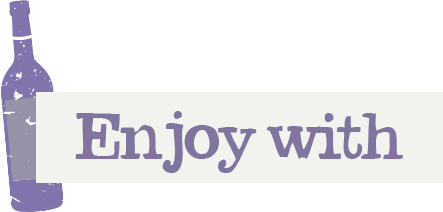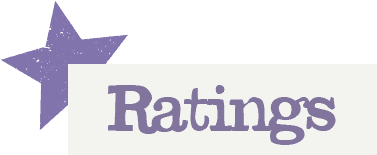 You'll need to log in to leave a rating & comment