Chickpea & Spinach Curry with Crispy Spring Onions & Flatbreads
2 people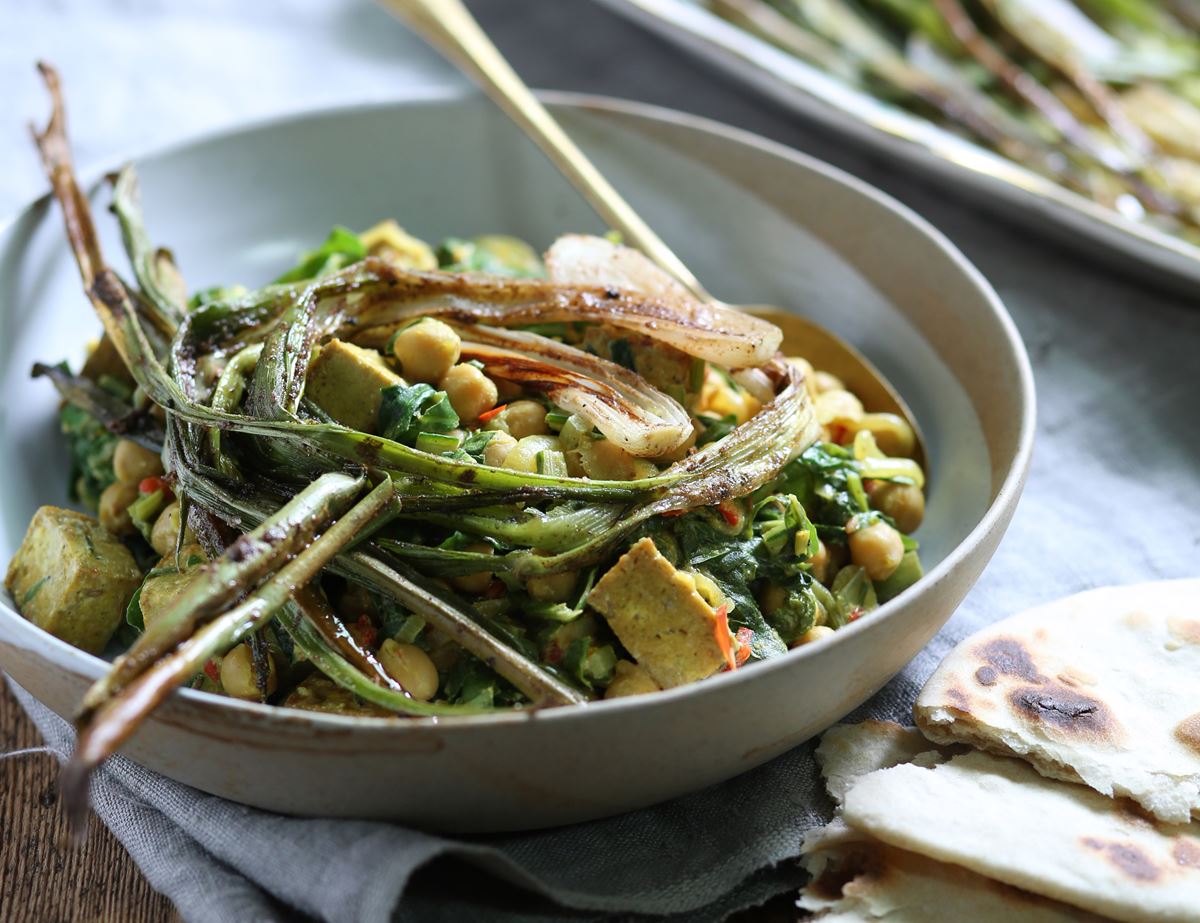 Nuggets of lightly marinated tofu add their mild creaminess to this rich and comforting chickpea and spinach saag, topped with crispy spiced spring onions and served with golden homemade flatbreads.
Ingredients
150g plain flour
2 onions
2 garlic cloves
1 chilli
190g marinated tofu
1 tbsp daal Spice Mix
400g tin of chickpeas
A bunch of spring onions
1 tbsp garam masala
200g spinach
150g yogurt
Sea salt
3 tbsp olive oil
8 tbsp cold water
Freshly ground pepper
Prep: 15 mins | Cook: 35 mins

Method
1.
Preheat your oven to 200°C/Fan 180°C /Gas 6. Tip the flour into a mixing bowl. Add a good pinch of salt, 1 tbsp olive oil and 5 tbsp cold water. Work the mix into a dough by kneading for a couple of mins till smooth. Cover the dough and set aside for rolling out later.
2.
Peel and finely slice the onions. Peel and finely grate the garlic cloves and finely chop the chilli. Cut the tofu into rough cubes.
3.
Bring a large pan or wok to a medium-high heat and pour in 1 tbsp oil. Scatter in the tofu and fry for 3-4 mins, turning once or twice, till lightly golden. Slide in the onions and reduce the heat slightly. Fry for a further 3 mins, stirring frequently, till softened, then add 1 tbsp daal spice mix, the garlic, chilli and a good pinch of salt and pepper.
4.
Drain the chickpeas, pour them into the saucepan and add 3 tbsp of water. Cover the pan, reduce to a gentle simmer and gently cook for 20 mins, stirring occasionally. If it starts to look dry, add another tbsp of cold water.
5.
Trim the spring onions, halve them lengthways and tumble onto a roasting tin. Toss with 1 tbsp olive oil, a pinch of salt and pepper and 1 tbsp garam masala. Slide into the oven and roast for 10 mins, till slightly charred and crispy.
6.
Shred the spinach and stir into the saucepan along with the yogurt, till the leaves are wilted and everything is well combined. Keep warm.
7.
Set a large frying pan on a high heat. Divide the dough in half and roll each piece out to the size of a side plate. Fry 1 at a time for 2 mins on each side, till bubbly and golden.
8.
Spoon the chickpea and tofu saag into deep bowls and top with the crispy spring onions. Serve with the flatbreads on the side.

(43p per 100g)

BOOM Awards 2021 - Nation's Favourite finalist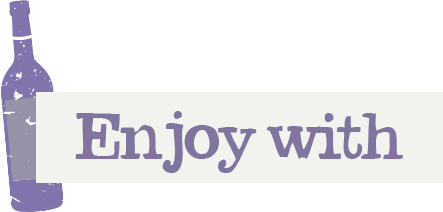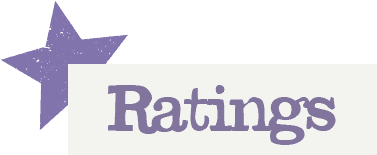 You'll need to log in to leave a rating & comment