Breaded Sardine Fillets & Skinny Chips
2 people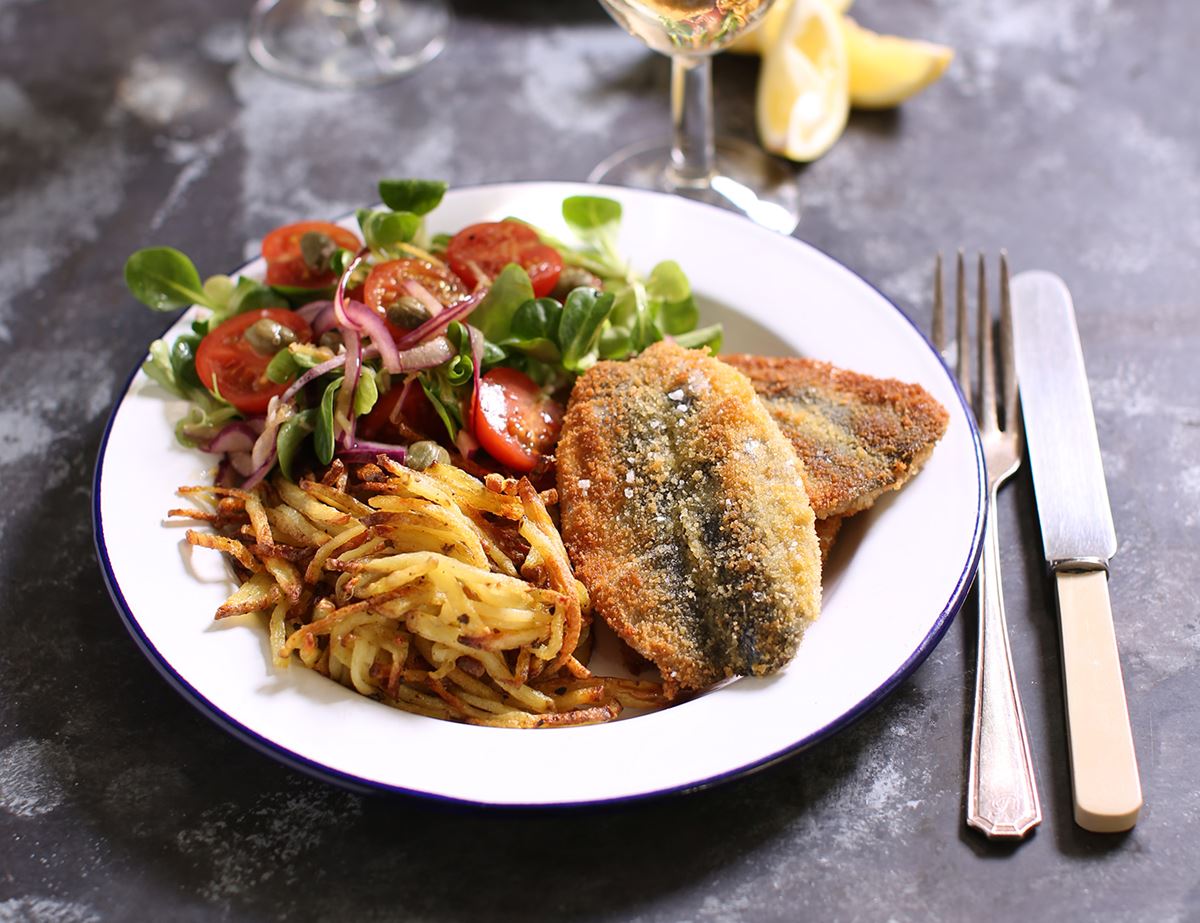 Fresh sardine fillets served in a coating of crisp breadcrumbs, with a side of slinky skinny chips and a fresh lamb's lettuce, tomato and caper salad.
Ingredients
500g potatoes
4 tbsp olive oil
Sea salt
Freshly ground pepper
1 egg
50g breadcrumbs
220g butterflied sardine fillets
250g cherry vine tomatoes
1 red onion
1 garlic clove
1 lemon
1 tbsp capers
50g lamb's lettuce

Method
1.
Preheat your oven to 200°C/Fan 180°C/Gas 6. Scrub the potatoes and slice them into thin chips, around ¼ - ½cm thick (no need to peel unless you want to). Scatter the chips into a large roasting tin. Toss with 1 tbsp oil and a good pinch of salt and pepper. Slide the chips into the hot oven and roast for 20 mins.
2.
Meanwhile, set a wide bowl or dish and a large plate on your worktop. Break the egg into the dish and beat with a fork. Tip the breadcrumbs onto the plate. Season with salt and pepper. Add the sardine fillets to the dish with the egg in it and turn to coat them in the egg. Lay the sardine fillets, one at a time, in the breadcrumbs and turn once or twice till coated. Set the breadcrumbed sardines to one side on a clean plate.
3.
When the chips have cooked for 20 mins, turn them over and return to the oven. Cook for another 15 mins, till the chips are crisp and golden.
4.
Meanwhile, halve the cherry tomatoes and pop them in a large bowl. Peel and thinly slice the red onion and add it to the tomatoes. Peel and grate in the garlic clove. Zest in the lemon and squeeze in half of the juice. Rinse the capers (they can be salty), then shake dry and add to the bowl. Stir in 1 tbsp olive oil and a pinch of salt and pepper.
5.
Pour 2 tbsp oil into a large frying pan and warm to a medium-high heat. When the pan is hot, add the breaded sardine fillets (they should form a single layer in the pan, so fry them in batches if your pan is small). Fry the sardines for 2 mins, then turn over and fry for a further 2 mins till golden brown.
6.
Add the lamb's lettuce to the bowl with the tomatoes and capers, and toss to mix. Divide the salad and chips between a couple of plates. Add the cooked sardines and serve with wedges of the remaining lemon half for squeezing.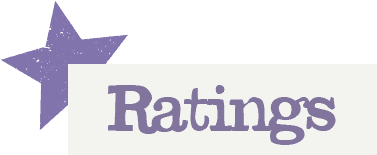 You'll need to log in to leave a rating & comment