Beef Nachos with Chilli Yogurt
2 people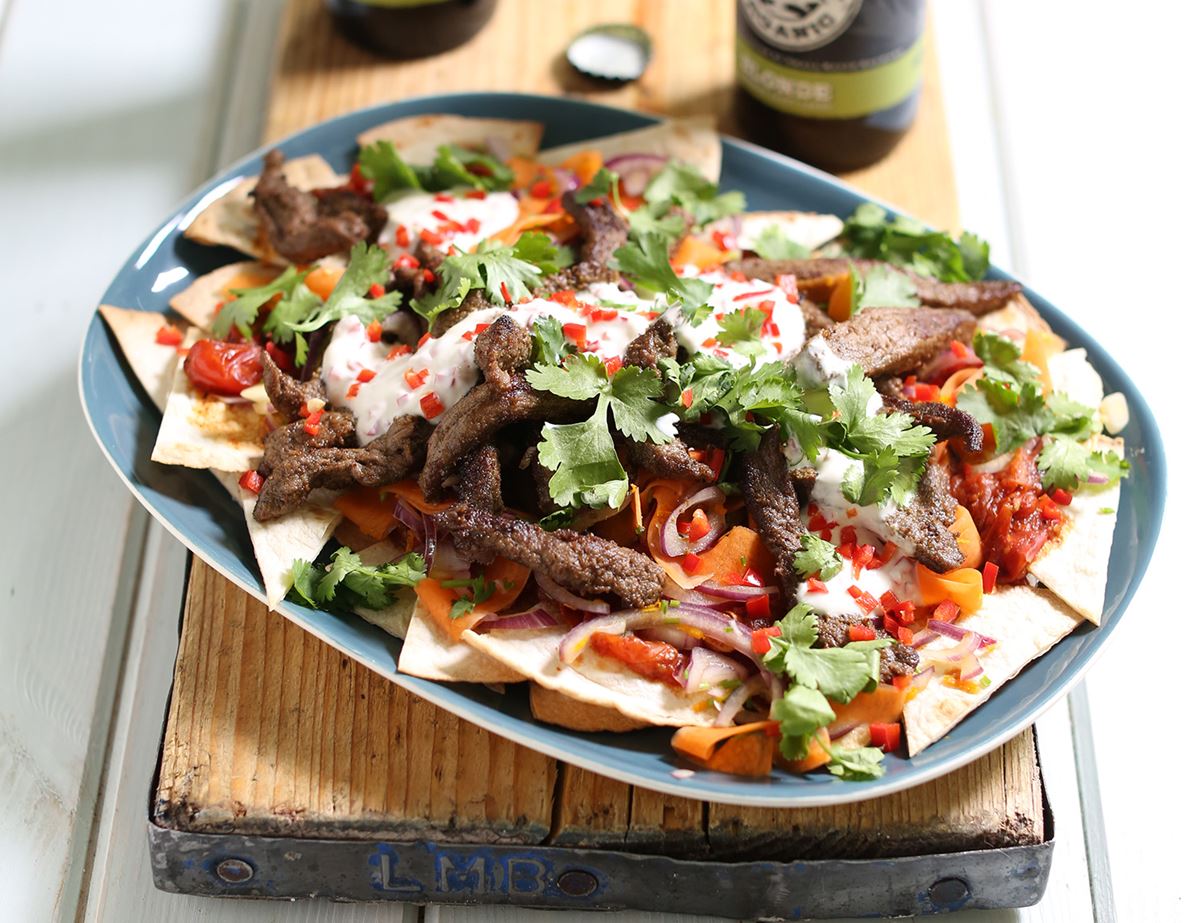 Beef up dinnertime with crunchy homemade tortilla chips topped with a warm, chunky tomato sauce, a tangy tangle of quick-pickled veg, flash-fried beef strips and dollops of cool yogurt spiked with fresh chilli heat.
Ingredients
4 white tortillas*
1 orange
1 red onion
Sea salt
1 carrot
A handful of coriander
1 garlic clove
2 tsp ground cumin
½ tbsp olive or sunflower oil
250g beef stir-fry strips
Freshly ground pepper
1 chilli
150g yogurt
250g baby plum tomatoes
100ml cold water

Method
1.
Preheat your oven to 180°C/Fan 160°C/Gas 4. Cut the tortillas into around 8 triangles each. Lay them in a single layer on 1 or 2 baking trays. Slide into the oven and cook for 5-8 mins till crisp and golden. When they're ready, set aside to cool a little. Turn your oven down to its lowest temperature.
2.
Meanwhile, finely zest the orange into a mixing bowl. Squeeze in the juice. Peel and finely slice the red onion. Add to the orange juice with a pinch of salt. Scrunch together with your hands for 1 min.
3.
Peel the carrot, then peel it into ribbons, finely slicing the core, and add both the bowl. Finely chop the coriander stalks, setting aside the leaves for later, and add the stalks to the bowl. Stir to mix and set aside to pickle.
4.
Peel and grate or crush the garlic into a medium bowl or dish. Add 2 tsp ground cumin and ½ tbsp oil. Stir to make a paste, then add the beef with a pinch of salt and pepper. Toss to coat the beef.
5.
Halve the chilli and scoop out the seeds and white pith (or leave them in for extra heat). Finely chop the chilli and stir most of it into the yogurt (keep a pinch back for garnishing) with a pinch of salt. Set aside. Halve the baby plum tomatoes.
6.
Warm a frying pan on a high heat for 2-3 mins till smoking hot. Add the beef strips and stir fry for 2-3 mins till browned. Scoop out of the pan onto a plate, then slide into the oven to keep warm.
7.
Add the halved tomatoes to the frying pan with a pinch of salt (no oil needed). Stir fry for 3-4 mins till slightly charred and soft. Pour in 100ml water. Cook for 4-5 mins, stirring occasionally, till the liquid has almost evaporated and you have a chunky tomato sauce.
8.
Pop the tortilla chips onto 2 warm plates. Top with the chunky sauce, the quick-pickled carrot and onion with a bit of their pickling liquid, and the beef. Dollop over the chilli yogurt and garnish with coriander leaves and fresh chilli to serve.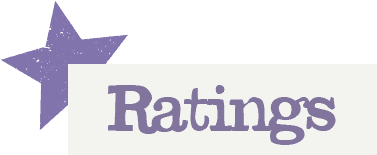 You'll need to log in to leave a rating & comment