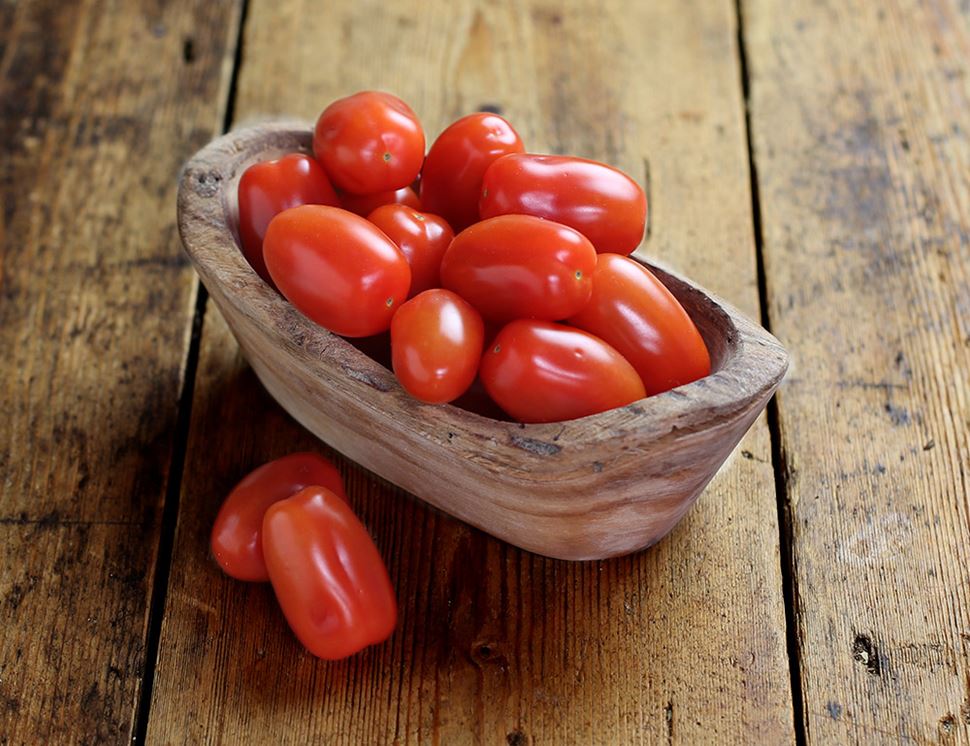 Baby Plum Tomatoes, Organic (250g)
These sweet little tomatoes have knocked our socks off with their incredible flavour. Firm and bursting with juice, they're perfect for pizzas and pasta dishes. If you're having a barbecue, then it's got to be these little oval beauties, with their brilliantly fleshy texture.

Country of Origin - Spain
Class - Minimum Class 2
Antonio Lavao is from a farming family so he'd always dreamed of running his own farm. In 1996, he made his dream a reality, setting up his own farm in the South of Spain. By 2003, all his farming methods were entirely organic and he now employs over 100 people, mainly from the local village.They grow a variety of vegetables, mangos and avocados and work closely with local farmers to support them using organic methods.
Abel & Cole handles celery, celeriac and nuts on site. Due to our packing process and re-use of boxes there is a risk of cross-contamination from these, and all other allergens.
Tomatoes absolutely love sunbathing, so leave them on the windowsill if they need ripening. Or, pop them in the fridge if they're already ripe and take them out a few hours before you eat or cook with them. They taste much better at room temperature. Give your tomatoes a quick rinse before slicing for your salad. A good tip for removing the skin (some recipes ask for this) is to place the tomatoes in very hot water and wait till the skin begins to peel away naturally, remove and, when cool enough, peel completely. The older the tomato, the softer it is.
Turn it into one of these
You might also like to try...