Basic Curry Sauce
4-6 people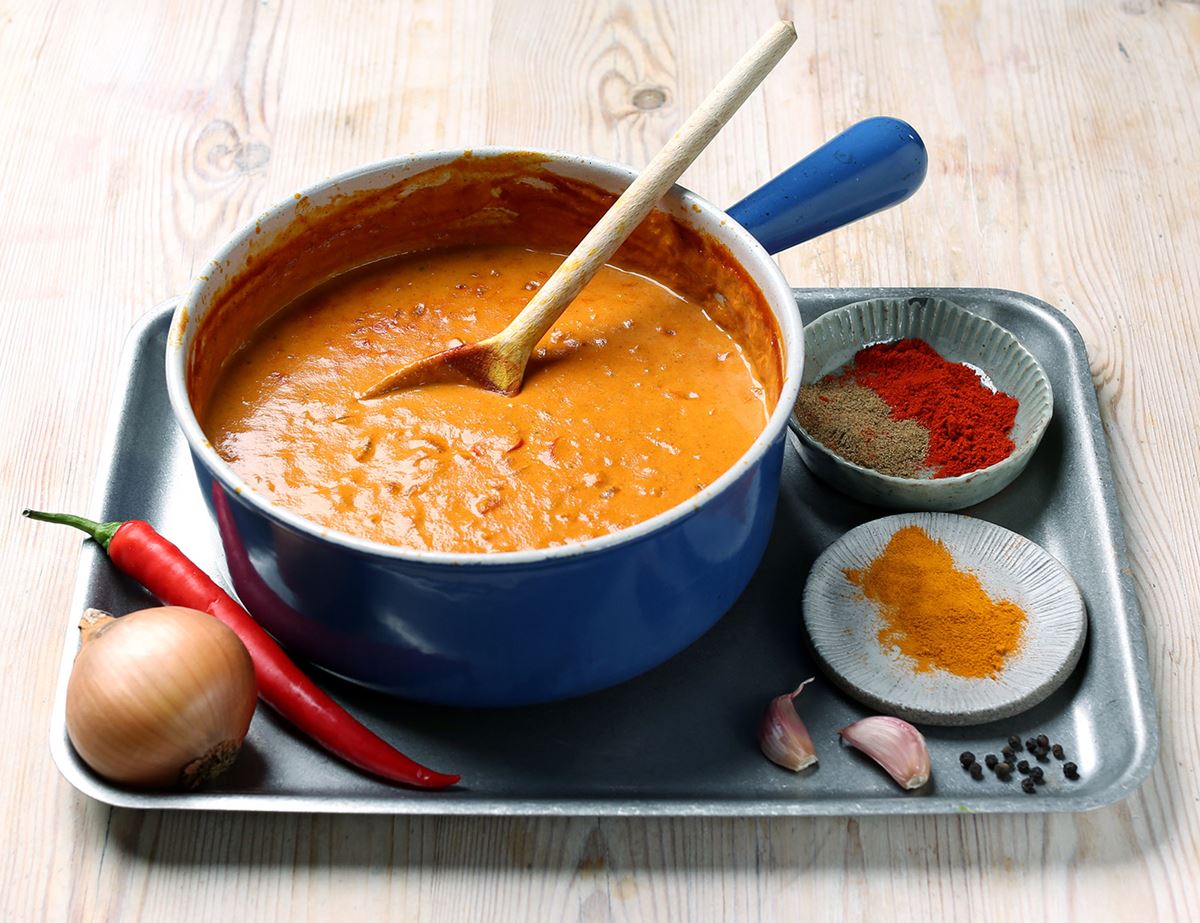 A simple curry sauce that mixes aromatic spices, tomatoes and chickpeas to make an easy veggie curry you can enjoy with rice or naan breads, or use it as a base for flavour experimentation. Add your favourite veg from your veg box and fill the sauce with seasonal flavours.
Ingredients
3 onions
2 tbsp ghee or oil
4 garlic cloves
A thumb of ginger
1 chilli (optional)
1 tbsp garam masala
1 tsp smoked paprika
1 tsp turmeric
690ml passata
2 tsp sugar
400g tin of chickpeas
Sea salt
200ml double cream
Freshly ground pepper
Prep: 10 mins | Cook: 50 mins

Method
1.
Peel and finely chop the onions. Add 2 tbsp ghee or oil to a large pan and warm to a medium-low heat. Add the chopped onions to the pan and cook for 20-30 mins, stirring often, till golden and soft.
2.
While the onions fry, peel and finely grate the garlic. Peel the ginger and finely grate it. Thinly slice the chilli, if using. When the onions are soft and brown, stir in the garlic, ginger and chilli. Add 1 tbsp garam masala, 1 tsp smoked paprika and 1 tsp turmeric. Stir well to combine, then cook for 2 mins.
3.
Pour the passata into the pan and stir in 2 tsp sugar. Open the tin of chickpeas and add the chickpeas and their liquid to the pan. Season with a good pinch of salt and pepper and stir again. Bring the sauce to a simmer and cook gently for 30 mins. Stir often.
4.
Stir 200ml double cream into the sauce. Warm through for 5 mins, then taste and adjust the seasoning if it needs it.
5.
Eat Me, Keep Me
The curry sauce can be kept in the fridge for up to 3 days, or frozen for up to 3 months. If you want to use it as a base for other dishes, you can divide it into 2 or 4 portions before storing.
6.
Serving Suggestions
The curry sauce makes a hearty meal served with fluffy rice or naan breads, or you can add your choice of extra veg or protein to make it go further. Add diced halloumi to the sauce for extra veggie protein, or simmer diced chicken breast, diced lamb or pork strips with the sauce. You can mix in your pick of veg - diced squash, sweet potatoes, cauliflower, broccoli, spinach, kale, cavolo nero and chard are all brilliant added into this sauce.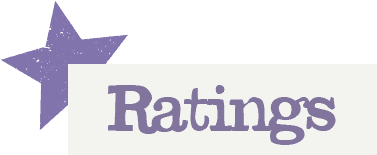 You'll need to log in to leave a rating & comment