Sweet Chilli & Sesame Chicken Skewers
2 people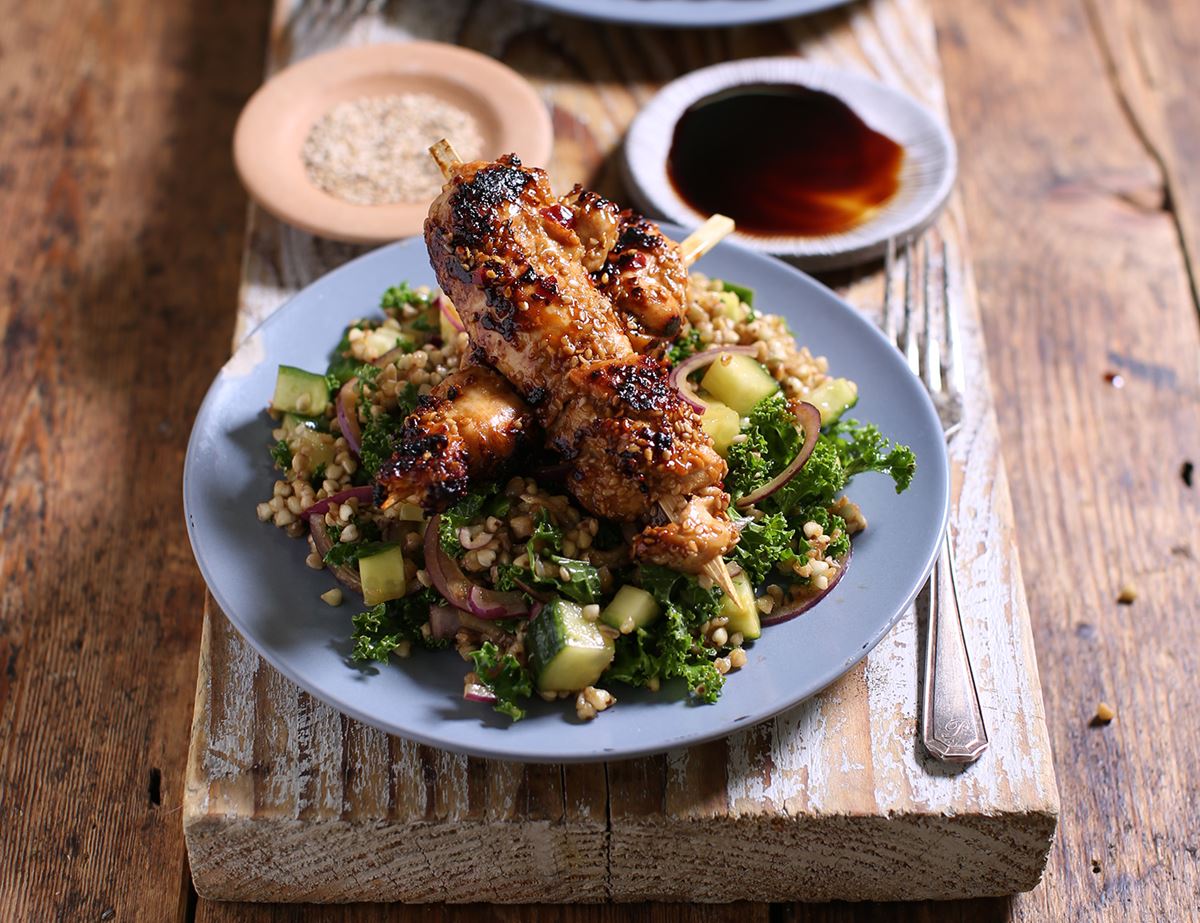 Stickily glazed skewers of chicken breast pieces are the succulent stars of tonight's dinner, coated in a sweet, spicy and savoury mix of sweet chilli, sesame and tamari, and served with a limey salad of buckwheat tossed with kale, onion and cucumber.
Ingredients
50g Thai sweet chilli sauce
50g tamari
25g sesame seeds
1 lime
250g diced chicken breast
4 skewers
150g buckwheat
1 garlic clove
100g kale
1 red onion
1 cucumber
Sea salt
2 tbsp olive oil

Method
1.
Pop the skewers in a dish of water for a quick soak (this will keep them from catching in the pan while you're cooking). Pour the sweet chilli sauce into a shallow dish. Drizzle in 1 tbsp tamari, keeping the rest for later. Add the sesame seeds and grate in the lime zest, setting the zested lime aside. Add the diced chicken to the dish and stir to coat it in the marinade. Thread the chicken onto the skewers and return to the dish. Set aside to marinate while you prepare the rest of the dish.
2.
Fill your kettle and boil it. Pour the buckwheat into a medium-sized pan and add a pinch of salt. Cover with 300ml boiling water and pop on a lid. Return to the boil, then reduce the heat to a simmer and cook for 8-10 mins till tender. Once cooked, drain the buckwheat and rinse with cold water. Shake it dry and tip into a large bowl.
3.
While the buckwheat cooks, peel the garlic clove and finely grate it into a small bowl. Squeeze in the juice from the lime and pour in 1 tbsp tamari and 1 tbsp oil. Stir to make a dressing.
4.
Strip the kale leaves from their thick stalks and thinly shred the leaves. Peel and thinly slice the red onion. Chop the cucumber into small chunks. Tip the kale, onion and cucumber into the bowl of cooled buckwheat.
5.
Pour 1 tbsp oil into a frying pan and warm to a medium-high heat. When the pan is hot, shake any excess marinade off the chicken skewers, reserving the marinade in the dish. Carefully lay the skewers in the hot pan. Fry for 8-10 mins, turning every 2-3 mins. Brush once or twice with the reserved marinade while the skewers fry.
6.
While the chicken cooks, pour the lime and tamari dressing into the buckwheat bowl and stir to mix. Divide the buckwheat salad between a couple of plates, top with the sweet chilli and sesame chicken skewers and serve.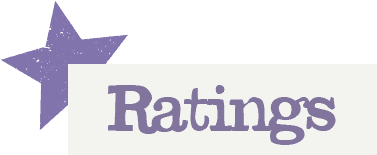 You'll need to log in to leave a rating & comment