Sicilian Gnocchetti with Cauliflower & Parsley Breadcrumbs
2 people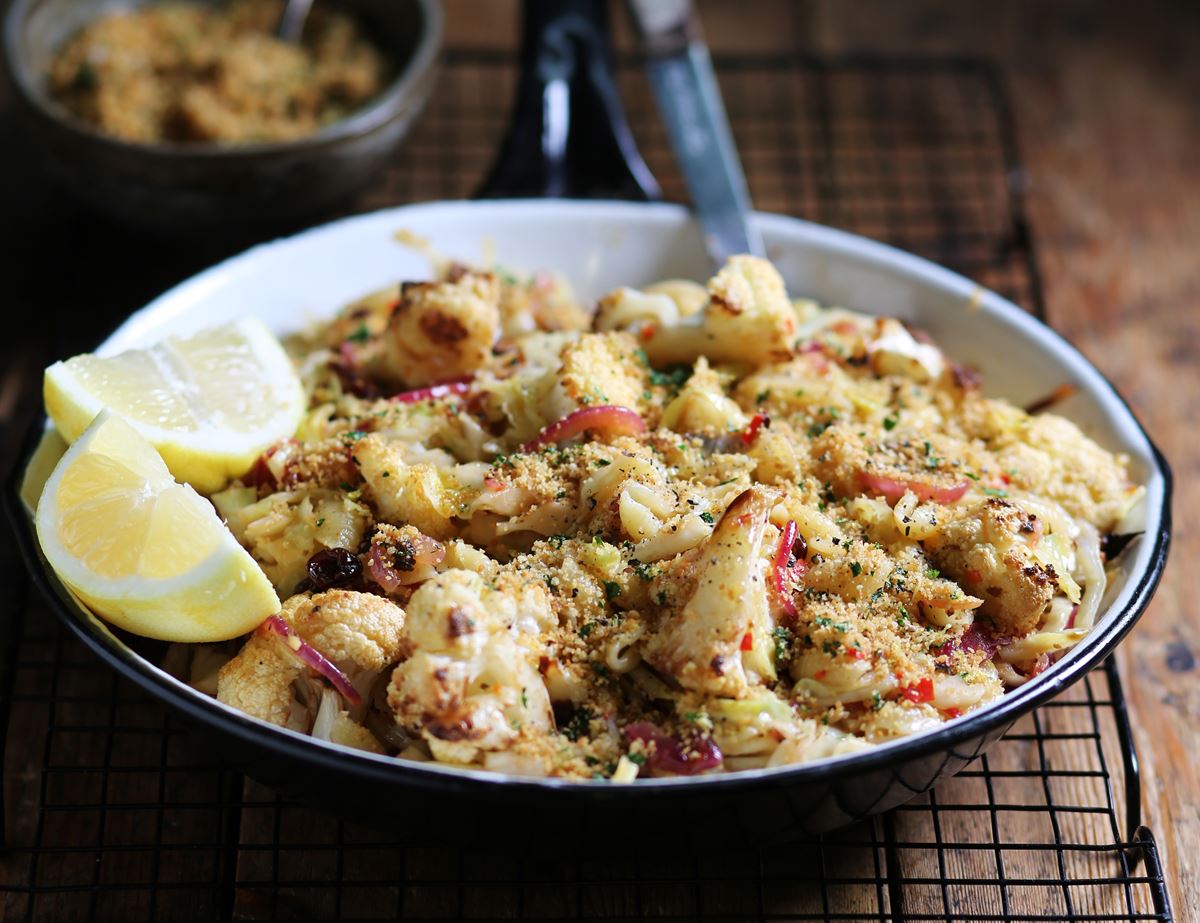 Traditional Sicilian agrodolce flavours – that's sweet and sour – set the scene for this pasta dish of delicate gnocchetti shells tossed with nutty roasted cauliflower, sweet bursts of plump raisin and tender shreds of seasonal savoy cabbage. Topped off with toasty herbed breadcrumbs for a crunchy finish.
Ingredients
1 cauliflower
3 tbsp olive oil
Sea salt and freshly ground pepper
½ cabbage
1 red onion
1 chilli
1 garlic clove
A handful of flat leaf parsley
1 lemon
3-4 tbsp breadcrumbs
Gnochetti pasta (any dried pasta will also work)
2 tbsp raisins
2 tbsp red wine vinegar

Method
1.
Preheat your oven to 200°C/Fan 180°C/Gas 6. Cut the cauliflower into bite-sized florets. Scatter into a large roasting tin and toss with 1 tbsp olive oil and a good pinch of salt and pepper. Slide into the oven for 25 mins, till tender and slightly charred.
2.
While the cauliflower roasts, trim the base of the half-cabbage and finely shred it. Peel the onion and finely slice it. Halve the chilli, flicking out the membrane and seeds for less heat, and finely chop the chilli. Peel and crush the garlic clove.
3.
Fill a large pan with water and bring it to the boil. Sprinkle in a generous pinch of salt.
4.
Meanwhile, finely chop the parsley and finely grate the lemon zest. Pour 1 tbsp oil into a large frying pan and bring to a medium-high heat. Scatter the breadcrumbs into the pan and add a pinch of salt and pepper. Fry for 2-3 mins, stirring occasionally, till golden. Remove from the heat and stir in the parsley and zest. Tip into a bowl and set aside.
5.
Give the frying pan you used for the breadcrumbs a wipe clean and pop it back on a medium heat. Pour in 1 tbsp oil and slide in the sliced onions. Fry for 10 mins, stirring now and then, till softened and slightly caramelised.
6.
While the onion fries, add the gnochetti to the boiling water and simmer for 8-9 mins, till the pasta is cooked but still retains a slight bite.
7.
Stir the garlic, chilli and cabbage into the frying pan and fry for 5-6 mins, till the cabbage is tender.
8.
By now the cauliflower should be cooked. Stir it into the frying pan with the other veg. Add the raisins, 2 tbsp red wine vinegar and the juice from half the lemon. Sprinkle in a little salt and pepper.
9.
When the pasta is ready, drain it well and toss into the vegetables. Stir well to combine. Spoon the pasta onto plates and sprinkle over a generous amount of the herby breadcrumbs. Serve with wedges of the remaining lemon on the side.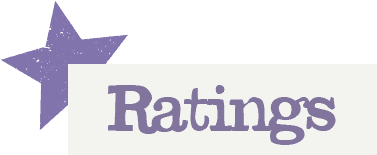 You'll need to log in to leave a rating & comment