Scandinavian Beef & Potato Hash
2 people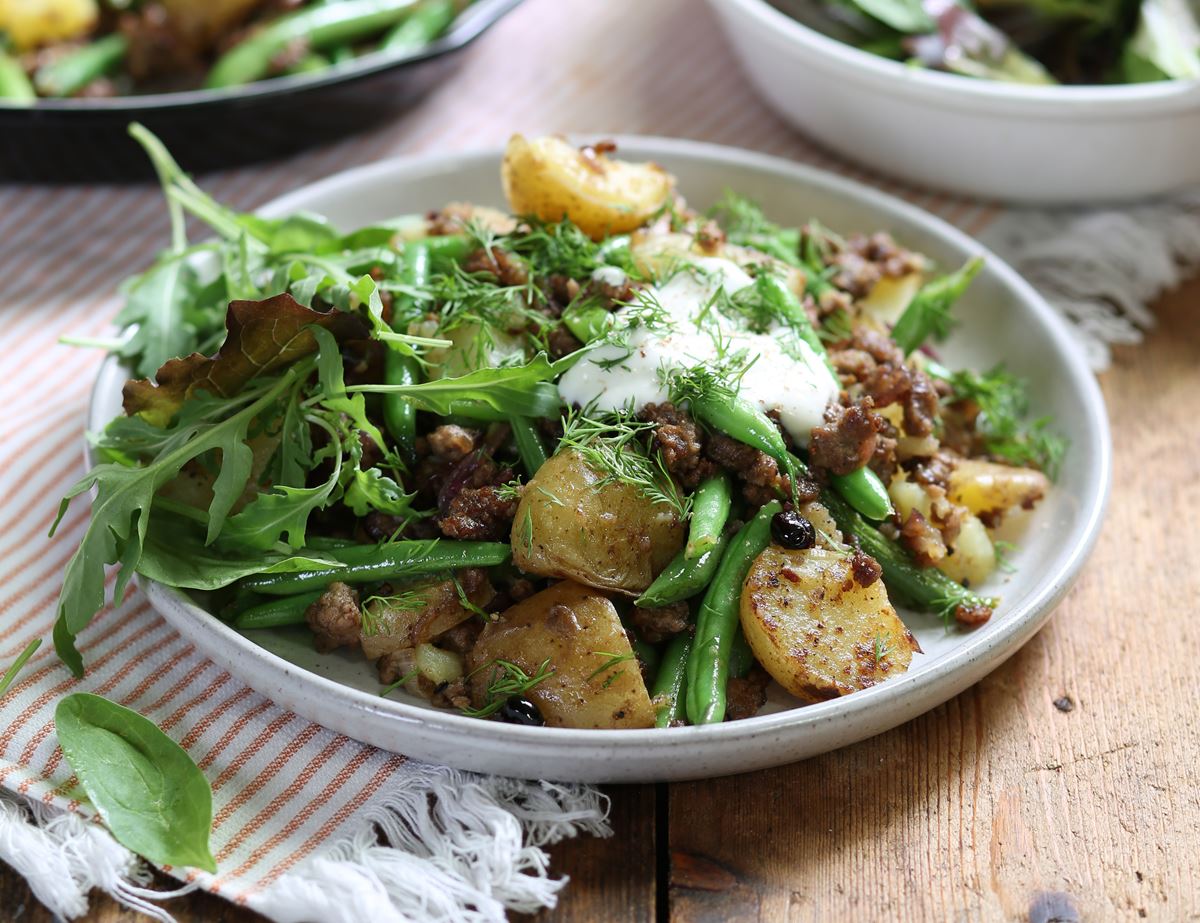 This marvellously meaty hash features crushed potatoes fried till golden and crisp, succulent organic minced beef and seasonal French beans, cooked together with the distinctly Scandinavian flavours of juniper, nutmeg and dill.
Ingredients
250g beef mince
500g potatoes
1 red onion
200g French beans
45g butter
4 juniper berries
¼ nutmeg
1 garlic clove
1 tbsp cider vinegar
50g peppery salad leaves
A hanful of dill
150g yogurt
Sea salt
1½ tbsp olive oil
Freshly ground pepper
Prep: 15 mins | Cook: 30 mins

Method
1.
Fill a pan with boiling water. Season with a pinch of salt, cover and bring back to the boil. Put a large frying pan over a medium-high heat for 1 min. Add ½ tbsp oil and the mince. Fry for 10 mins, stirring every so often to break up any lumps, till the mince is browned all over.
2.
While the mince fries, scrub the potatoes and chop them into small, bite-sized pieces. When the water is boiling, add them to the pan and simmer for 15 mins till the potatoes are tender when pressed with a fork or spoon.
3.
While the potatoes cook, peel and finely slice the onion. Trim the wooden tops off the French beans and discard. Chop the beans in half.
4.
Lift the browned mince beef out of the pan and pop onto a plate. Drain away any excess liquid. Add the butter to the pan, along with the onion. Season with a pinch of salt and pepper. Turn the heat down a little and fry for 5 mins, stirring often, to soften and brown the onion.
5.
Pop 4 juniper berries onto a chopping board and press them with the back of a spoon or the flat of a knife to just crush them.
6.
The potatoes should be tender by now. Drain them and add them to the pan with the French beans and the mince. Add the juniper berries and finely grate 1/4 of the nutmeg over the pan. Cook, stirring every so often for 10 mins, till the potatoes are browned and the mince cooked through. Lightly crush the potatoes as you stir them.
7.
While the hash fries, peel and crush the garlic. Whisk with 1 tbsp cider vinegar, 1 tbsp olive oil and a pinch of salt and pepper to make a dressing. Toss the salad leaves with the dressing. Roughly chop the dill, discarding any really thick stalks.
8.
When the potatoes are browned, the French beans dark green and the beef cooked through, taste the hash and add a pinch more salt, pepper or nutmeg if you think it needs it. Divide the hash between 2 warm plates and serve with the salad, spoonfuls of yogurt and the chopped dill.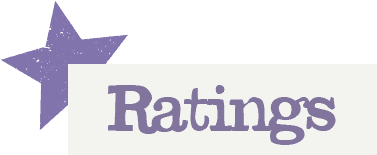 You'll need to log in to leave a rating & comment