Root Veg Pie with a Gnocchi Crust
4-6 people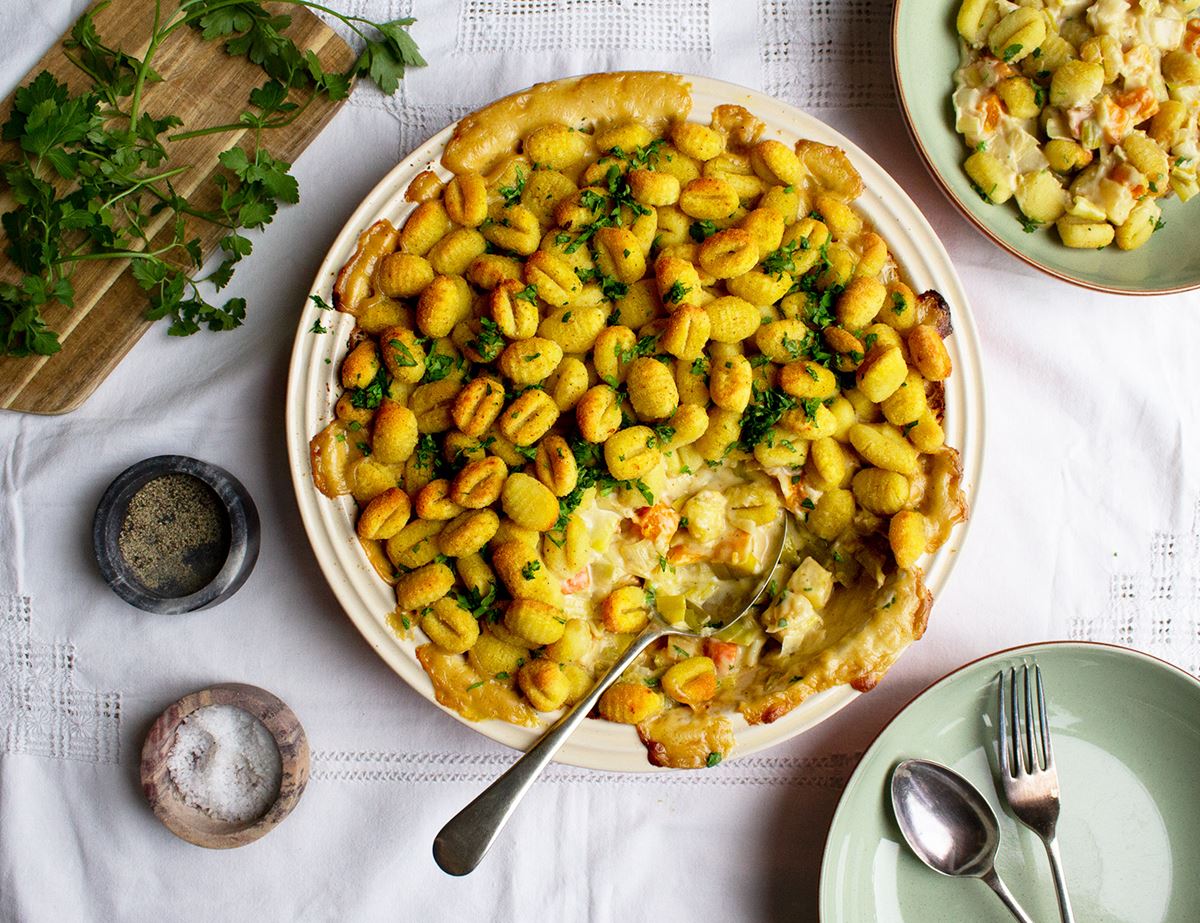 This hearty vegan pie has a layer of root veg cooked in a creamy Dijon sauce and topped with fluffy potato gnocchi, which turn into a crisp and golden crust when the pie is baked in the oven.
Ingredients
1½kg mixed root veg, such as celeriac, parsnips, carrots, or squash
4 leeks
4 garlic cloves
A handful of thyme, leaves only
50g plain flour
500ml Rebel Kitchen Whole Mylk
1 tbsp Dijon mustard
½ nutmeg
2 x 400g gnocchi
A handful of flat leaf parsley
Prep: 20 mins | Cook: 1 hr

Method
1.
Preheat your oven to 200°C/Fan 180°C/Gas 6. Prepare your veg – trim, peel and chop it into bite-sized chunks, scooping out any seeds if you are using squash. Scatter the chopped veg into a large roasting tin. Drizzle over a little olive oil and season with salt and pepper. Give everything a good toss to coat in the oil and seasoning. Slide into the oven and roast for 40 mins, turning halfway, till tender.
2.
Meanwhile, trim the roots and any woody greens off the leeks. Rinse out any grit and shake dry. Thinly slice the leeks. Peel and thinly slice the garlic cloves. Pick the thyme leaves off their sprigs and roughly chop them.
3.
Pour 1 tbsp olive oil into a large, ovenproof pan and warm to a medium heat. Slide in the leeks, garlic and thyme and season with a good pinch of salt and pepper. Fry the leeks for 10-12 mins, stirring occasionally, till the leeks are soft and lightly browned.
4.
When the leeks are soft, sprinkle the flour into the pan and stir well. Keep stirring and slowly pour in the mylk, till combined into a thick sauce. Stir in the Dijon mustard and grate in half a nutmeg. Taste the sauce and add more salt and pepper or nutmeg, if you think it needs it. Bring to a simmer.
5.
When the veg have roasted, add them to the sauce and stir to mix. Take off the heat.
6.
Tip the gnocchi into a bowl and toss with 1 tbsp olive oil. Scatter the gnocchi over the top of the veg and sauce (if your pan isn't ovenproof, transfer the veg and sauce into an ovenproof dish or casserole, then top with the gnocchi). Slide the pie into the oven and bake for 15-20 mins, till golden and bubbling.
7.
Finely chop the parsley. Serve the gnocchi-topped pie hot from the oven, garnished with the parsley.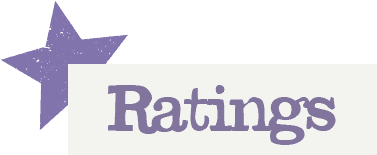 You'll need to log in to leave a rating & comment