Risotto with Summer Vegetables & Crispy Prosciutto
2 people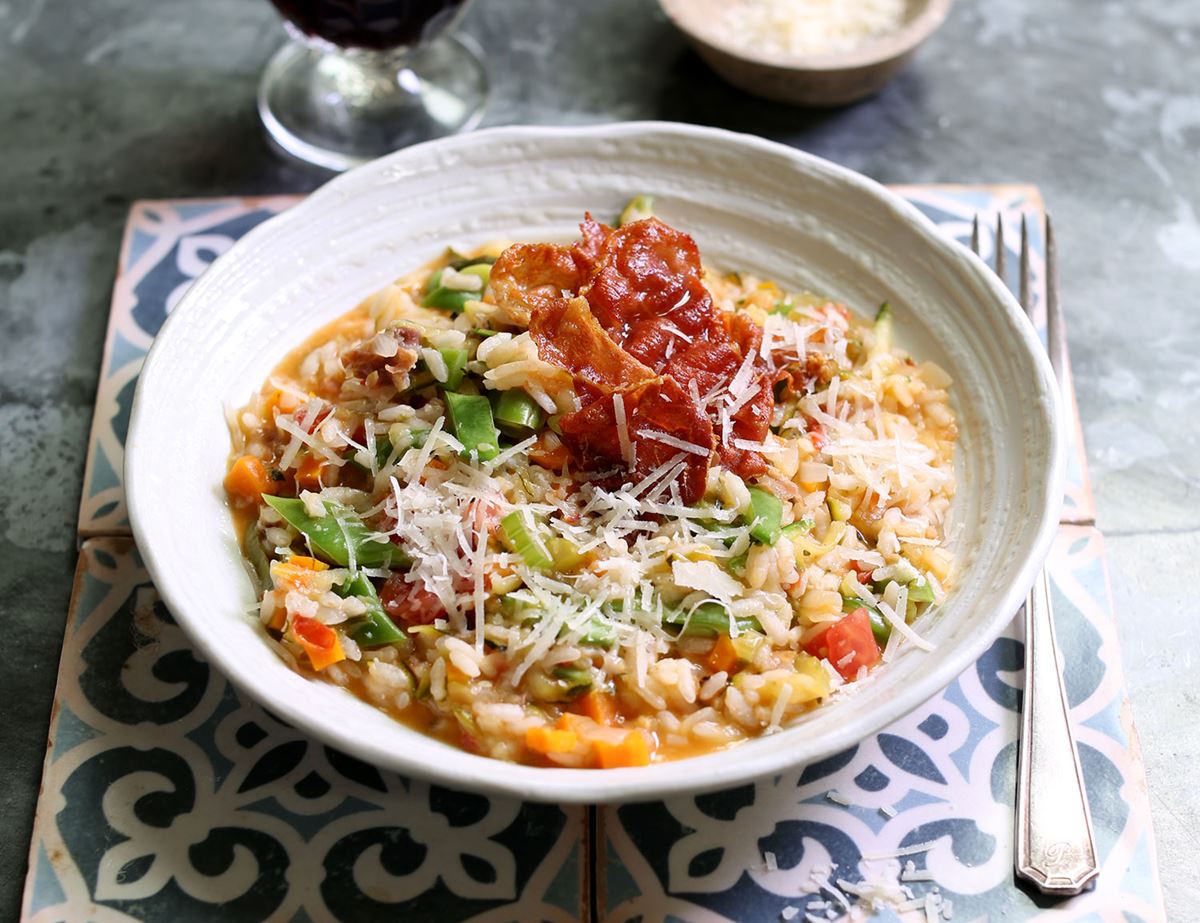 A creamy, summery risotto stuffed with seasonal superstar veg including tender French beans, silky courgette and sweet, juicy tomatoes, as well as savoury bites of crispy prosciutto and plenty of nutty Parmesan.
Ingredients
1 onion
1 courgette
1 carrot
1 celery stick
2 vine tomatoes
800ml boiling water
70g prosciutto
1 tbsp olive oil
Sea salt
Freshly ground pepper
200g risotto rice
100g French beans
40g Parmesan

Method
1.
Peel and finely chop the onion. Trim, scrub and finely chop the carrot (no need to peel unless you want to). Trim the dry ends off the celery and finely slice the celery stick. Coarsely grate the courgette. Dice the tomatoes. Tear half the prosciutto into large pieces then roughly chop the remaining prosciutto. Pour 800ml boiling water into a heatproof jug.
2.
Pour 1 tbsp olive oil into a large, deep frying pan or wok. When it reaches a medium-high heat, carefully add the reserved whole slices of prosciutto. Fry for 1-2 mins on each side, till crispy and golden. Transfer to a plate and leave to drain on kitchen paper.
3.
Reduce the heat under the pan slightly and add the onion, carrot, celery, courgette, tomatoes and chopped prosciutto with a pinch of salt and pepper. Cook for 8 mins, stirring often, till starting to soften.
4.
Stir the rice into the pan and cook for 2 mins, till the rice starts to make a slight popping noise. Pour in 100ml of the hot water and use a wooden spoon to keep the rice moving till all of the water has been absorbed.
5.
Keep adding the water, 100ml at a time, and stirring process till only 100ml water remains and the rice is swollen and nearly cooked – about 20 mins. While the risotto cooks, trim the ends off the French beans and finely chop them. Finely grate the Parmesan.
6.
Stir the French beans into the risotto with the final ladle of water. Cook and stir for 4-5 mins till the beans are dark green and just tender.
7.
Stir in most of the Parmesan. Have a taste and add more salt and pepper if necessary. Spoon the risotto into bowls, and top with shards of the crispy prosciutto and the remaining Parmesan to serve.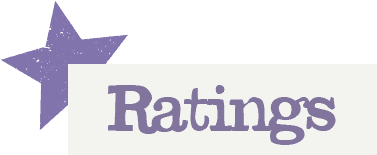 You'll need to log in to leave a rating & comment
Sunflower
Delicious risotto! Loved it! thank you for the amazing recipe!