Ricotta Gnudi with Roast Tomatoes, Olives & Pancetta
2 people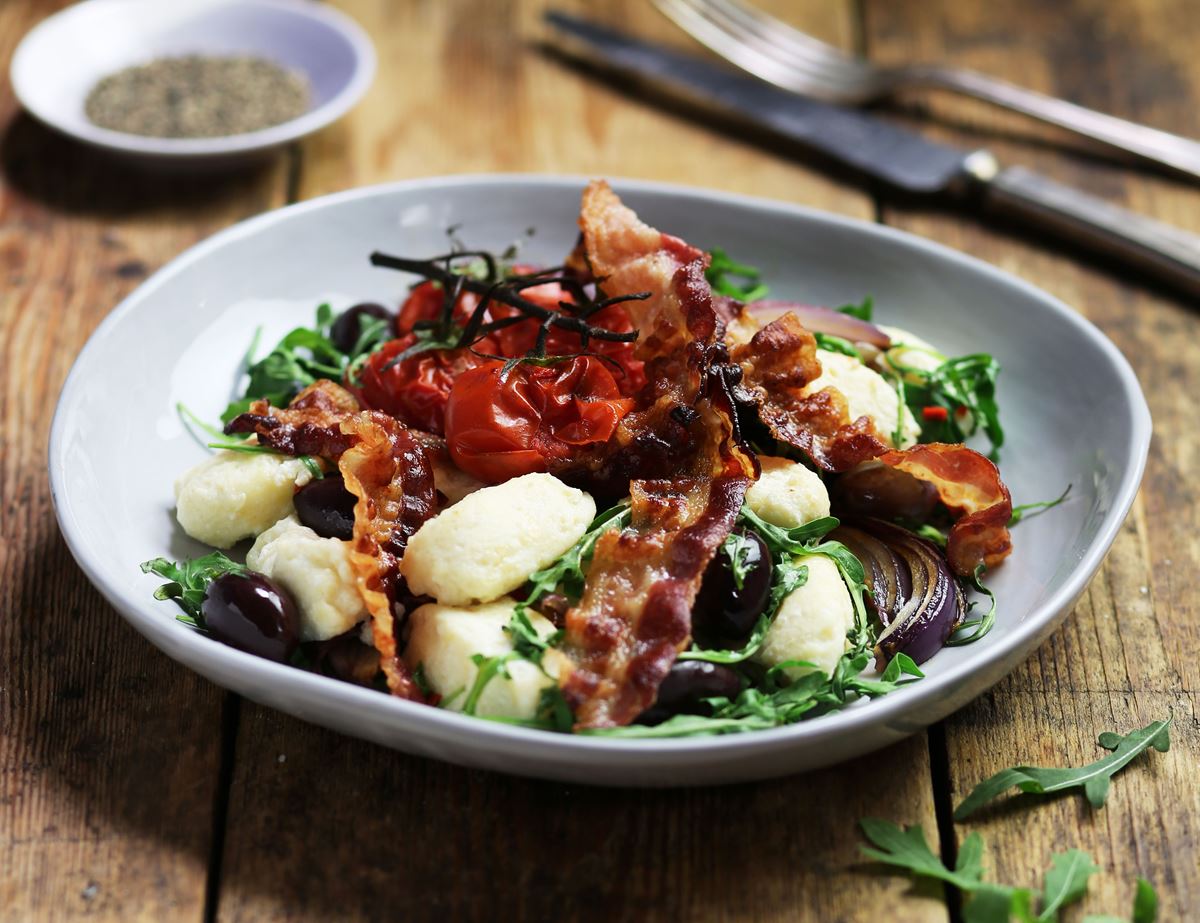 A bit like gnocchi, but made with ricotta rather than potato, gnudi are delicate, fluffy and delicious topped with roast veg and slices of crisp fried pancetta.
Ingredients
1 egg
250g ricotta
2 tbsp plain flour
1 tbsp cornflour
250g cherry tomatoes
1 red onion
1 chilli
70g pancetta
80g black olives
50g rocket
Sea salt
Freshly ground pepper
2 tbsp olive oil
Prep: 10 mins + chilling | Cook: 25 mins

Method
1.
Heat your oven to 180°C/Fan 160°C/Gas 4. Crack the egg into a bowl and beat well. Add the tub of ricotta and beat it with a wooden spoon to mix them together. Tip in the flour and cornflour. This is your gnudi mixture. Season well with salt and pepper and stir together. Chill in the freezer for 15 mins.
2.
While the gnudi mix is chilling, place the cherry tomatoes in a roasting tin. Peel and chop the onion into 8-10 wedges. Add it to the tin. Halve the chilli and scrape out the seeds. Finely chop the chilli. Scatter over the veg.
3.
Drizzle the veg with 2 tsp olive oil and season with salt and pepper. Slide into the oven and roast for 10 mins. Put a large pan of salted water on to boil.
4.
Warm a frying pan for 2 mins over a medium heat. Add the slices of pancetta. Fry for 2-4 mins, turning once, till they crinkle and brown. You may need to do this in a few batches if you can't fit all the pancetta in the pan. Lift the pancetta out of the pan and place on a plate lined with kitchen paper to drain. Put to one side.
5.
Add the olives to the tray of veg. Roast for another 10 mins till the onions are charred and the tomatoes are soft and bursting. Add the rocket to the tray and roast for 2 more mins to just wilt it.
6.
Take the gnudi mix out of the freezer. When the water in the large pan is boiling, scoop heaped teaspoons out of the gnudi mixture and push them off the spoon into the pan with a second teaspoon. Use half the mixture.
7.
Simmer for the gnudis for 2-3 mins. When they float to the surface, they are ready. Scoop the cooked gnudi out of the pan with a slotted spoon and pop them in a warm serving bowl. Cook the other half of the gnudi mixture the same way and pop them in a separate serving bowl.
8.
Top the gnudi with the roast veg and crisp pancetta. Serve straight away.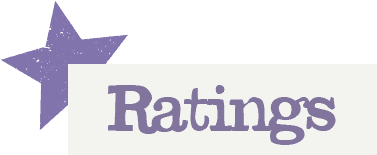 You'll need to log in to leave a rating & comment