Rib Eye Steak & Lentil Salad
4 people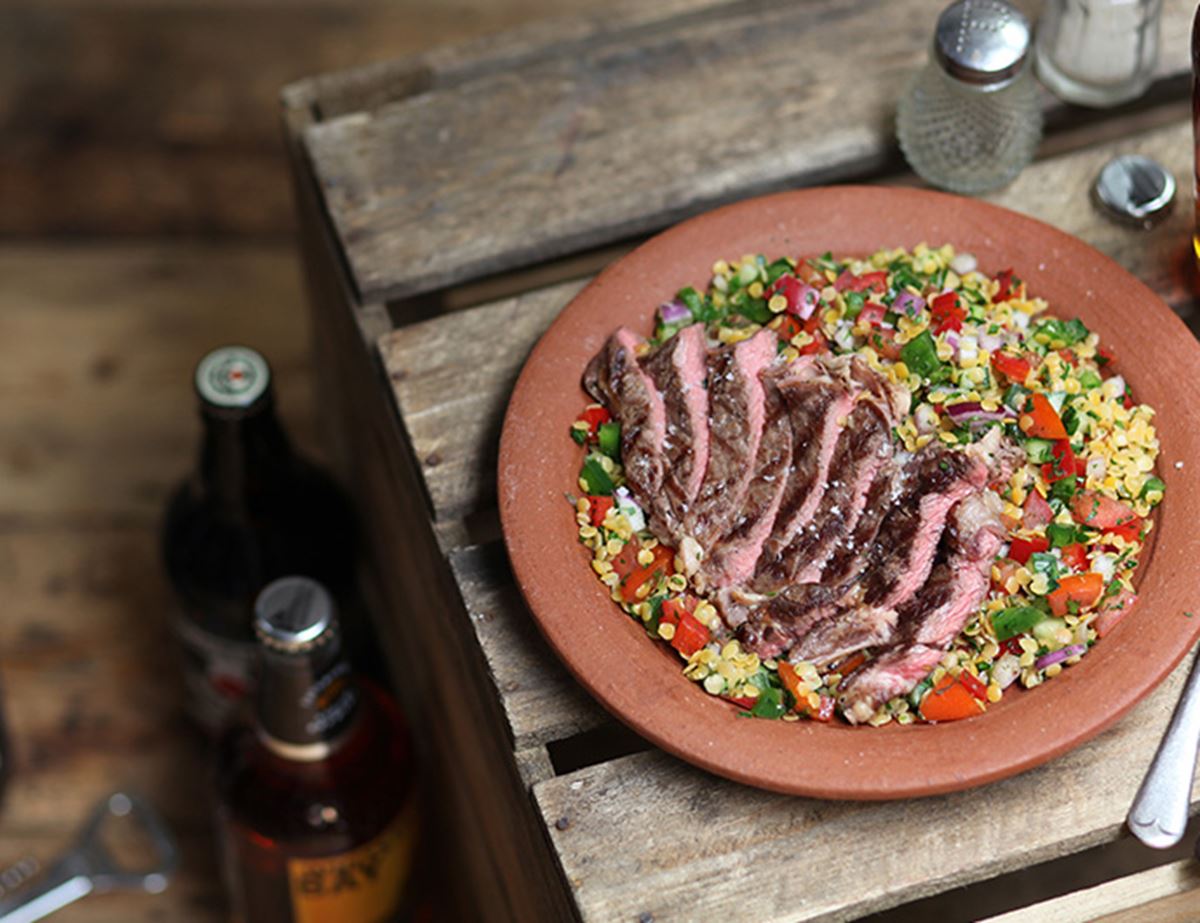 The steaks are high, the lentils are spiced, and the zesty cumin dressing makes this a really groovy number.
Ingredients
150g red lentils
1 red pepper, finely diced
1 green pepper, finely diced
3 tomatoes, deseeded and finely diced
½ cucumber, deseeded and finely diced
1 red onion, finely diced
A handful of flat leaf parsley, chopped
A handful of mint, chopped
1 tsp cumin seeds
2 limes, zest and juice
2 tbsp olive oil
1 tsp sugar
Sea salt and freshly ground black pepper
4 rib eye steaks
*You can make this colourful salad with any grains or pulses you have lying about. Bulgar wheat or puy lentils work great too.

Method
1.
Rinse your lentils in cool water then pop in a pan of boiling water. Simmer for 3-5 mins; you want to keep a little of that crunch. Drain and pop in a bowl of cold water to cool down.
2.
Tumble your chopped veg, herbs and cool lentils into a large bowl.
3.
Toast your cumin seeds in a clean dry frying pan till they smell toasty and fragrant. Pop them in a pestle and mortar and give them a quick grind. Grate or pare the zest from your lime and juice into a bowl. Add your ground cumin seeds, olive oil, sugar, lime zest and a pinch of pepper. Taste, add more sugar if needed. Drizzle the dressing over your lentil salad.
4.
Pop your salad to one side or in the fridge. Put a griddle or frying pan over a high heat till it's smoking hot. Place your steaks on a plate and rub with a little olive oil, salt and pepper.
5.
When your pan is ready, add your steaks. Cook for 2 mins on each side. Check out our
How To Make The Pefrect Steak
recipe and video for tips on doneness.
6.
When the steaks are cooked to your liking, spoon piles of the lentil salad onto plates and pop your steak on top. If you have any dressing left over drizzle it over the steaks.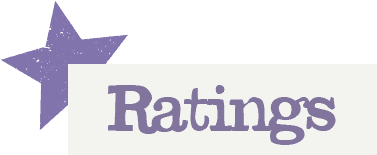 You'll need to log in to leave a rating & comment