Rack of Lamb with Peas & Butter Bean Mash
2 people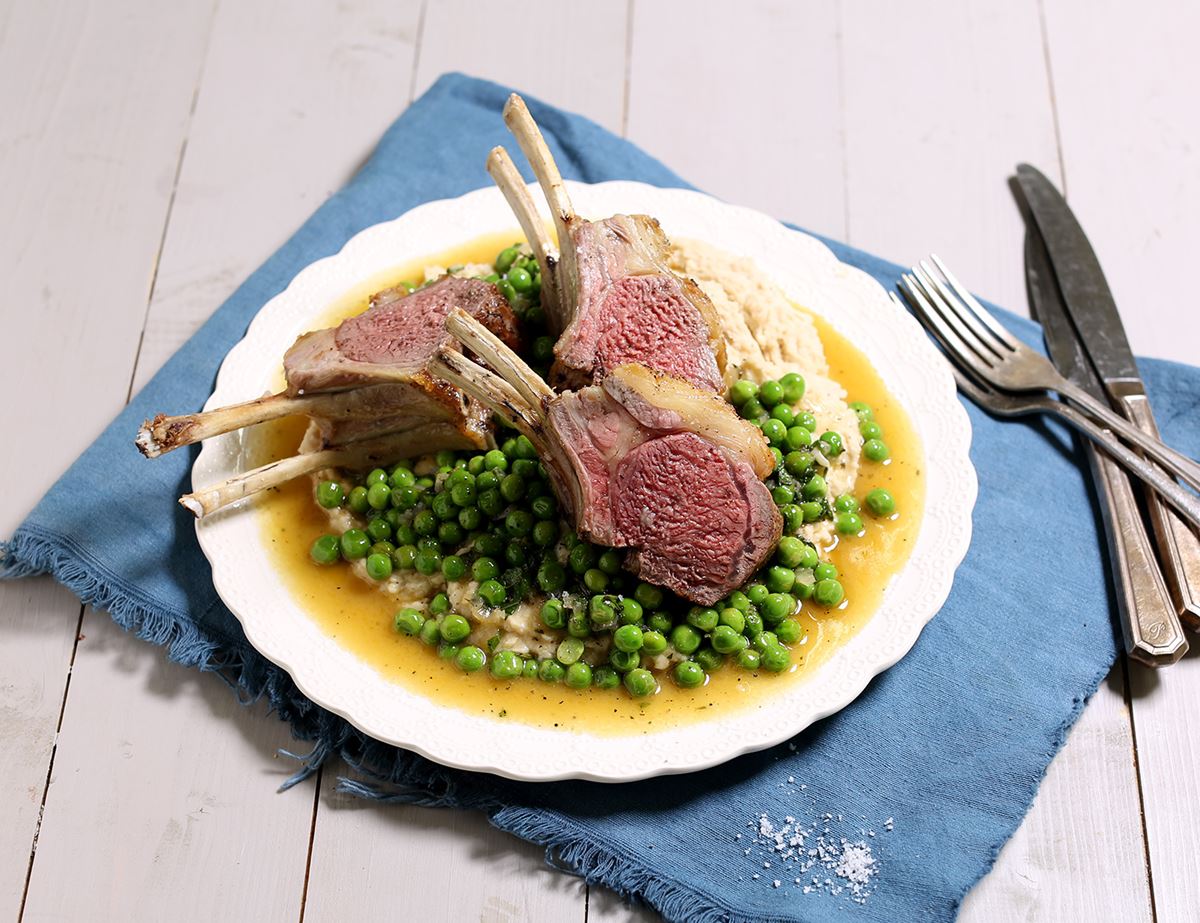 Rack up some extra chef points with this succulent supper of tender roast lamb, served with a velvety white bean mash, topped with fresh summer peas and sweet shallots bubbled in a rich butter and mint sauce.
Ingredients
500g rack of lamb
800g peas in the pod
2 shallots
2 garlic cloves
A handful of mint, leaves only
A handful of rosemary, leaves only
2 x 400g tins of butter beans
1 lemon
½ chicken stock cube
A glass of white wine
2 tbsp butter
Prep: 15 mins + resting | Cook: 30 mins

Method
1.
Preheat your oven to 200°C/Fan 180°C/Gas 6. Fill and boil your kettle. Unwrap the lamb and let it sit for 30 mins to come to room temperature. Pod the peas. Peel and finely chop the shallots. Peel and finely chop both garlic cloves (pop 1 chopped clove into a bowl for later). Pick and finely slice the mint and rosemary leaves. Drain and rinse the butter beans.
2.
Warm 2 tbsp olive oil in a medium pan on a medium-low heat. Add 1 chopped garlic clove with a good pinch of salt and pepper. Stir and fry the garlic for 30 secs, then stir in the butter beans. Cook for 5 mins, stirring occasionally, till warmed through. Zest and juice the lemon into the pan. Use a masher to crush the beans into a smooth mash, adding a splash of water, if needed (you can tip everything into a food processor and blitz to make it extra silky).Taste and add more salt or pepper, if needed. Set the pan aside for reheating later.
3.
Pour 250ml hot water from the kettle into a heatproof jug and crumble in half a stock cube. Stir to dissolve. Set aside.
4.
Season the lamb rack well with salt and pepper. Warm a large frying pan till it's smoking hot and carefully pour in 1 tbsp olive oil. Add the lamb to the pan and fry for 2-3 mins on each side, till browned. Lift the lamb out onto a baking tray, fat-side up. Slide into the oven and roast for 15-17 mins if you like your lamb rare, adding 4-5 mins cooking time if you like it more well done. Remove the lamb from the oven, cover with foil and leave to rest for at least 10 mins.
5.
While the lamb rests, pop the pan of butter bean mash back on a low heat and gently warm through, stirring occasionally.
6.
Set the empty lamb frying pan back on a medium-high heat. Add the shallots, rosemary and the remaining garlic clove. Cook and stir for 3-4 mins to soften the shallots. Pour in a glass of white wine and allow it to bubble and reduce by half. Pour in the chicken stock and return the pan to the boil. Add the peas and cook for 3-4 mins, till tender. Add the mint leaves and 2 tbsp butter, stirring till the butter has melted.
7.
Divide the butter bean mash between two warm plates and top with the lamb, sliced into chops. Spoon over the peas and buttery sauce and serve straight away.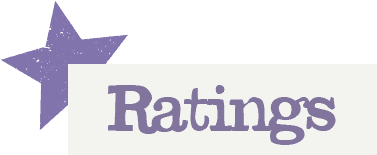 You'll need to log in to leave a rating & comment