Quick Pickled Carrots with Labneh & Pistou
6 people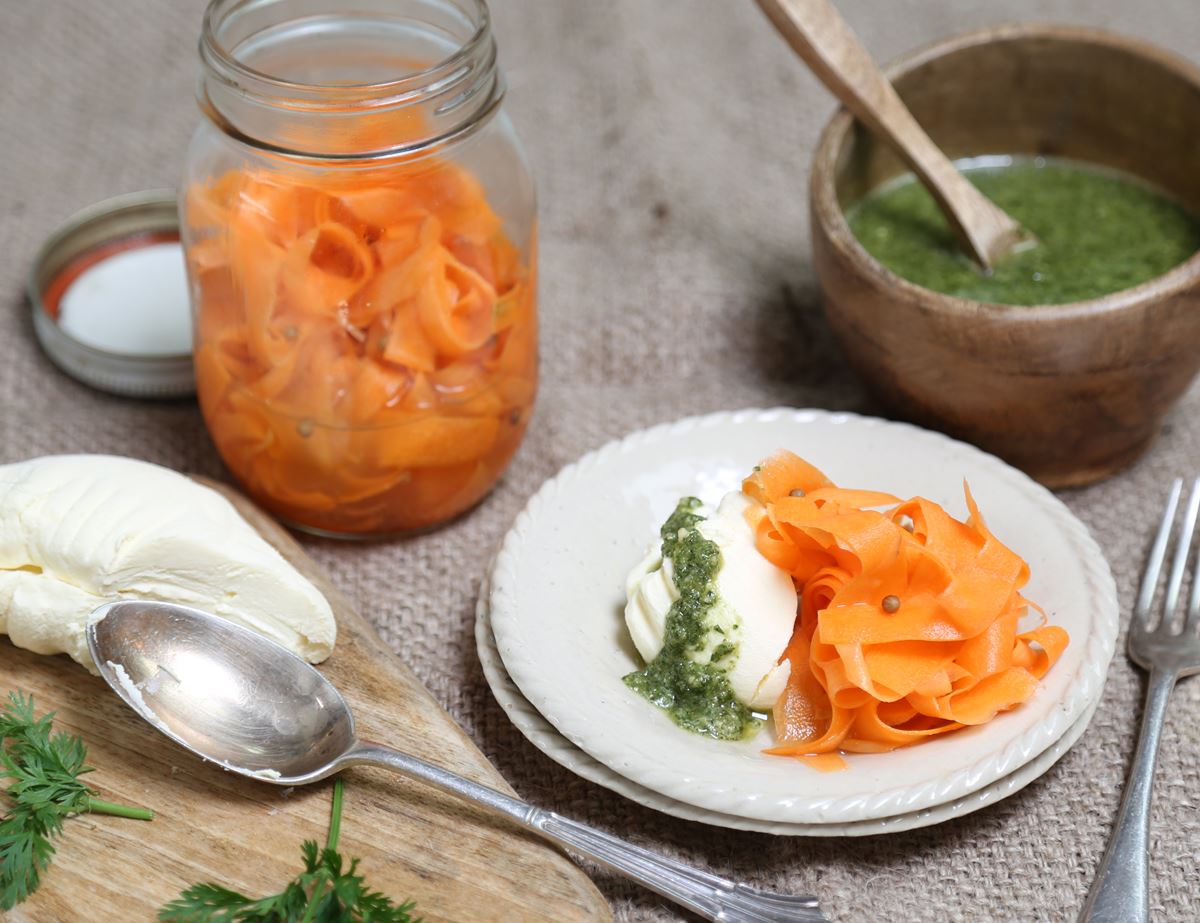 This takes a bit of time but it's more than worth the wait. Pickled carrots with vinegar, sparkling water, honey and fennel seeds are a delight with fresh, homemade labneh. Slow and steady wins the race.
Ingredients
500g natural yogurt
Sea salt and freshly ground pepper
150ml cider vinegar
50ml sparkling spring water
1 tbsp honey
1 tsp fennel seeds (optional)
400g bunched carrots with their tops
50g cashew nuts
10g basil
2 garlic cloves
75ml olive oil
1 fennel bulb
Pre-prep: at least 5 hrs straining + 4 hrs marinating & pickling Prep: 25 mins | Cook: 5 mins

Method
1.
To make the labneh, line a sieve with a clean tea towel. Stir the yogurt and 1-2 tsp salt together and spoon into the tea towel. Tie the corners up to make a bundle and leave to strain for at least 5 hrs, or ideally overnight in the fridge. (The longer it strains, the thicker and creamier your labneh will be.)
2.
To make the pickled carrots, whisk the vinegar, sparkling water, honey and fennel seeds together. Slice off the carrot tops and set aside for later. Peel the carrots, then use a vegetable peeler or mandolin to make thin carrot ribbons.
3.
Toss the carrot ribbons in a bowl with the drained yogurt whey. Leave in the fridge to soften for 1 hr. Drain and rinse.
4.
Pour the pickling mix over the carrot ribbons and leave for up to 3 hrs to pickle.
5.
To make the carrot top pistou, toast the cashew nuts in a dry frying pan over a medium heat for 2-3 mins till golden. Tip into a food processor.
6.
Plunge the carrot tops and basil sprigs into a pan of boiling water and boil for 5 secs. Drain and cool under cold running water straight away. Shake dry and chuck into the food processor. Peel and roughly chop the garlic. Add to the processor with the oil. Blitz to make a thick sauce. Taste and season.
7.
Quarter your fennel bulb. Use a veg peeler to make thin, wispy shavings. Toss with the pickled carrots.
8.
Serve the carrots and fennel with a dollop of labneh. Top with a drizzle of pistou.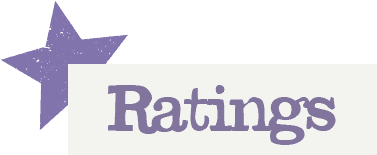 You'll need to log in to leave a rating & comment