Pork Steaks with Summer Veg
2 people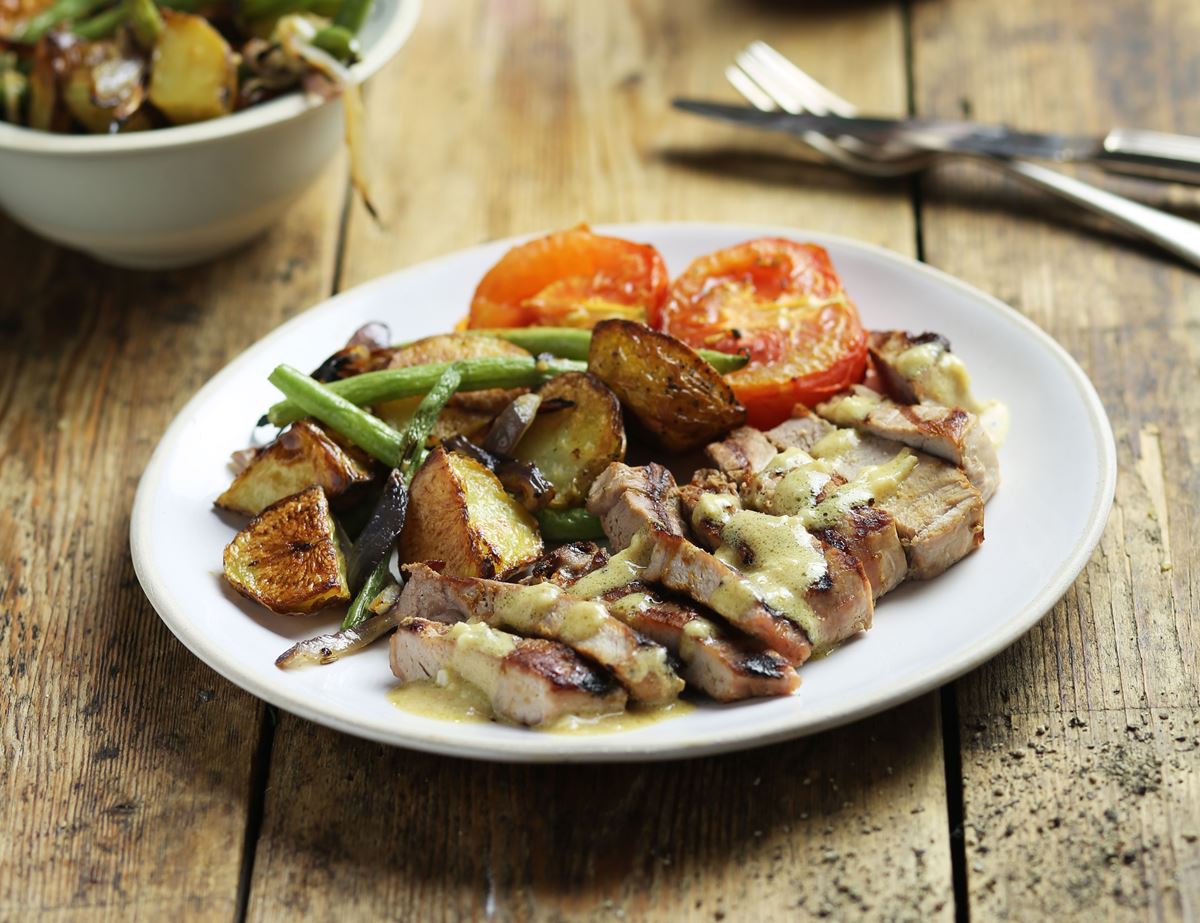 New potatoes, juicy tomatoes and squeaky green French beans all benefit from a turn in your roasting tin. Serve with a pork escalope and you have an easy midweek dinner.
Ingredients
500g new potatoes
2 vine tomatoes
1 red onion
200g French beans
1 garlic clove
2 tbsp red wine vinegar
1 tbsp Dijon mustard
2 pork escalopes
2 tbsp olive oil
Sea salt
Freshly ground pepper
Prep: 15 mins | Cook: 45 mins

Method
1.
Heat your oven to 200°C/Fan 180°C/Gas 6. Put a large pan of water on to boil. Scrub the potatoes and chop them into equal bite-sized chunks. Add the to the boiling water. Simmer for 5 mins, then drain well.
2.
Tumble the potatoes into a roasting tin. Drizzle with 1/2 tbsp olive oil and season with salt and pepper. Roast for 10 mins.
3.
Halve the tomatoes. Peel the red onion and slice it into thin wedges. Pop them both in a bowl and add 1/2 tbsp olive oil and some salt and pepper. Toss to coat.
4.
When the potatoes have roasted for 10 mins, take the tin out of the oven and nestle the tomatoes and onion in the tin. Return to the oven and roast for another 15 mins.
5.
Trim the tough ends of the French beans. Set them aside.
6.
Peel and crush or grate the garlic. Pop it in a little bowl. Add the vinegar, mustard and 1/2 tbsp oil. Season with a pinch of salt and pepper. Whisk together to make a dressing. Set aside.
7.
While the pork steaks cook, add the French beans to the roast tin. Roast for another 15 mins. The potatoes should be browned, the onions, tomatoes and French beans lightly charred.
8.
Rub the pork escalopes with 1/2 tbsp olive oil and a little salt and pepper. Warm a frying or griddle pan over a medium-high heat for 2 mins.
9.
Add the pork escalopes to the pan. Fry for 5-6 mins. Flip them over. Fry for another 5-6 mins till they are golden brown and cooked through. Pop onto a plate or board. Loosely over with foil. Leave to rest for 5 mins.
10.
Drizzle most of the dressing over the veg in the tin and gently turn to coat. Drizzle the pork steaks with the remaining mustard dressing and serve with the roast veg.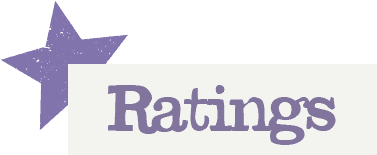 You'll need to log in to leave a rating & comment