Pork Schnitzel & Pickled Salad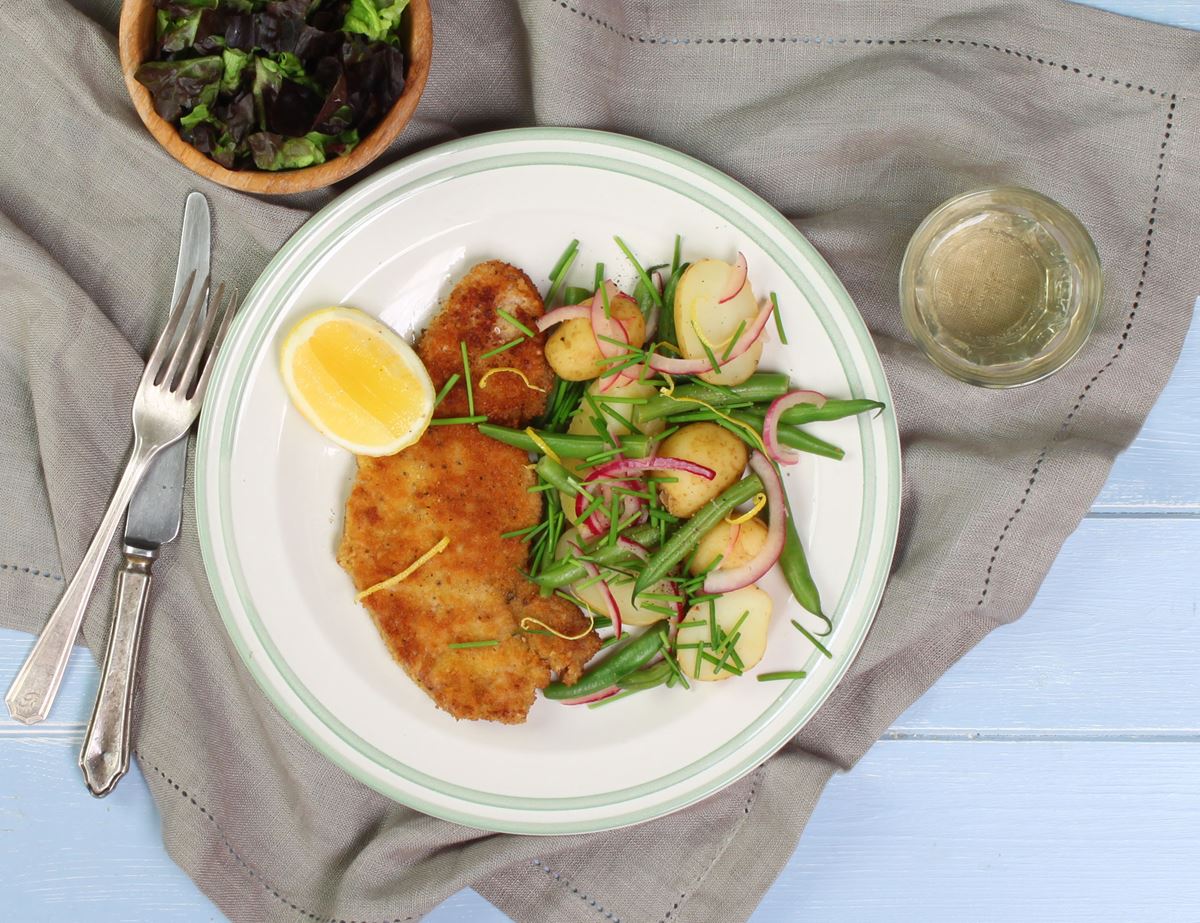 A traditional Austrian dish of crispy breadcrumbed pork tickled pink with a potato salad. The hills will be alive with the sound of eating.
Ingredients
1 red onion
1 lemon
1 tbsp mustard
2 tbsp red wine vinegar
1 lettuce
500g of potatoes or new potatoes
250g of French beans
2 pork escalopes
50g breadcrumbs
1 tbsp cornflour
1 egg
A handful of chives
Sea salt and freshly ground pepper
2 tbsp olive oil

Method
1.
Peel and thinly slice the red onion. Juice half the lemon. Whisk together with 1 tsp of the mustard and 2 tbsp red wine vinegar in a bowl. Add in the sliced onion. Set aside to pickle. Tear the leaves from the lettuce and set aside.
2.
Halve or quarter the potatoes so they're roughly the same size. Simmer in a large pan of boiling water for 10 mins. Drop in the French beans. Simmer for another 2 mins. Drain and leave to cool slightly.
3.
Place the pork escalopes between 2 sheets of baking paper. Use a rolling pin to bash the steaks till they're half their original thickness.
4.
Break the egg into a wide bowl and beat it. Rub together the bread to make the breadcrumbs. Tip the cornflour and breadcrumbs onto two separate plates. Season each lightly with salt and pepper.
5.
Coat the pork escalopes well with the cornflour. Dip them in the egg, followed by the breadcrumbs – ensure each escalope is well covered.
6.
Heat 2 tbsp oil in a frying pan over a medium heat. Once hot, carefully add the breaded escalopes. Fry for 4-5 mins on each side till golden, crispy and cooked all the way through.
7.
Quickly assemble your salad: pour the pickled onion and mustardy dressing into the potatoes and beans. Snip in the chives. Season. Tumble together. Slice the remaining lemon half into wedges.
8.
Serve the pork schnitzels with the pickled salad, lettuce leaves, a dollop of the remaining mustard and the lemon wedges for squeezing.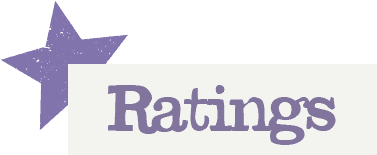 You'll need to log in to leave a rating & comment