Pork Loin Steaks with Moorish Baked Beans
2 people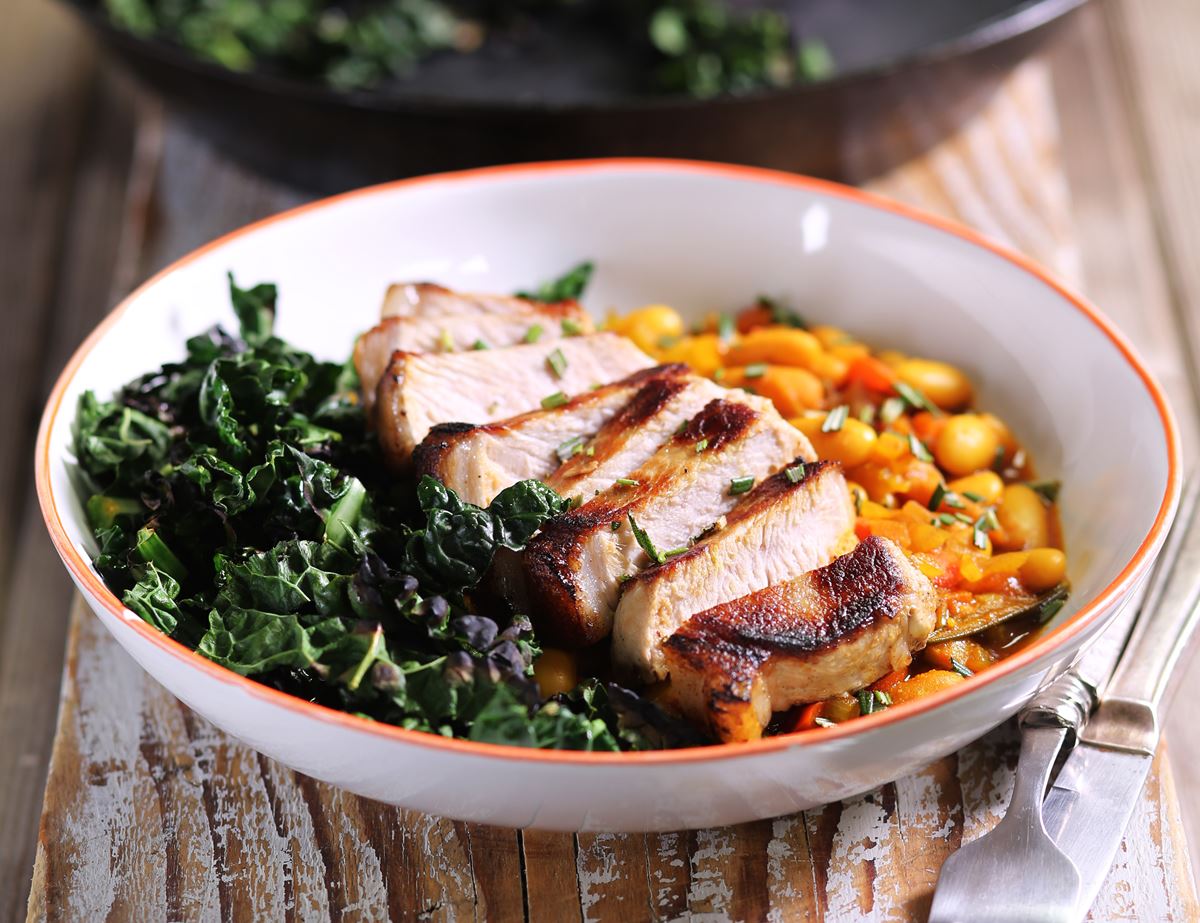 It's pork and beans, but not as you know them – these baked beans come with a spicy twist. The combination of cumin, turmeric, bay and rosemary give our organic cannellinis a Moorish, southern Spanish flavour, which makes them perfect paired with juicy pork loin steaks.
Ingredients
1 onion
1 red pepper
1 celery stick
1 chicken stock cube
400g tin of cannellini beans
1 tsp turmeric
1 tsp ground cumin
1-2 tbsp tomato sauce
A handful of rosemary
1 bay leaf
2 pork loin steaks
200g cavolo nero
1 tbsp olive oil
Sea salt
Freshly ground pepper
2 tbsp cold water
Prep: 20 mins | Cook: 25-30 mins

Method
1.
Peel and finely chop the onion. Halve the pepper, scoop out the seeds and white pith, and finely chop the pepper. Trim the dry ends off the celery stick and finely slice it.
2.
Put a medium pan on a medium heat for 2 mins, then add the chopped veg with ½ tbsp oil and a pinch of salt and pepper. Cook, stirring now and then, for 5 mins to soften the veg.
3.
While the veg fry, crumble the stock cube into a heatproof jug and stir in 350ml boiling water to dissolve the stock cube. Drain the cannellini beans and rinse them under cold water.
4.
Stir in 1 tsp each of the turmeric and ground cumin. Pour in the tomato sauce and add the beans. Give everything a good stir to mix it together, then pour in the stock. Drop in the rosemary sprigs and bay leaf. Pop a lid on the pan and simmer for 15 mins, stirring now and then. The sauce should thicken a little, but if it looks too dry add a splash more water.
5.
While the beans cook, rub ½ tbsp oil and some salt and pepper into the pork loin steaks.
6.
Fry for 5 mins till well browned underneath, then flip and fry for another 5 mins to cook the steaks through. Lift the steaks out of the pan and pop them on a warm plate. Loosely cover with foil and leave them to rest for a few mins.
7.
While the steaks cook, trim the dry ends off the cavolo nero and finely shred them.
8.
Put the pan you fried the pork steaks in back on a medium-low heat and add the cavolo nero with 2 tbsp water and a pinch of salt and pepper. Cook and stir for 3-5 mins till the cavolo nero is just wilted and a dark glossy green.
9.
Taste the beans and add a pinch more salt or pepper if you think they need it. Fish out and discard the rosemary sprigs and bay leaf. Spoon the beans and cavolo nero onto 2 warm plates, top with the pork steaks and serve.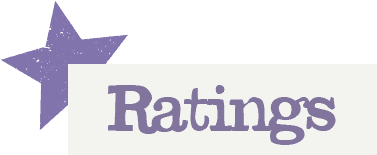 You'll need to log in to leave a rating & comment