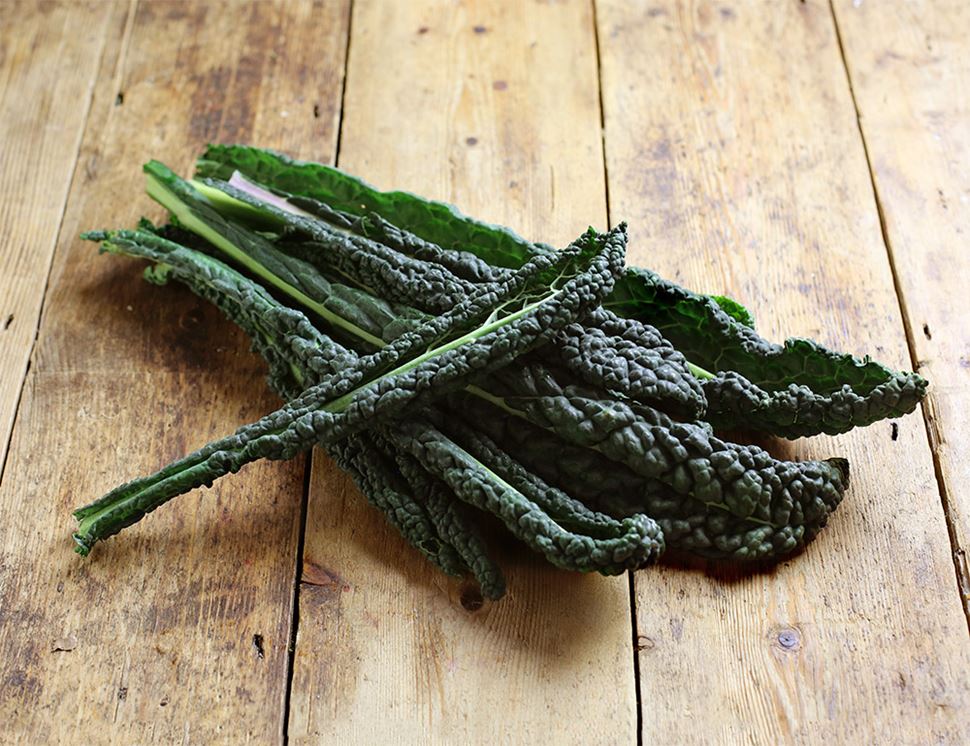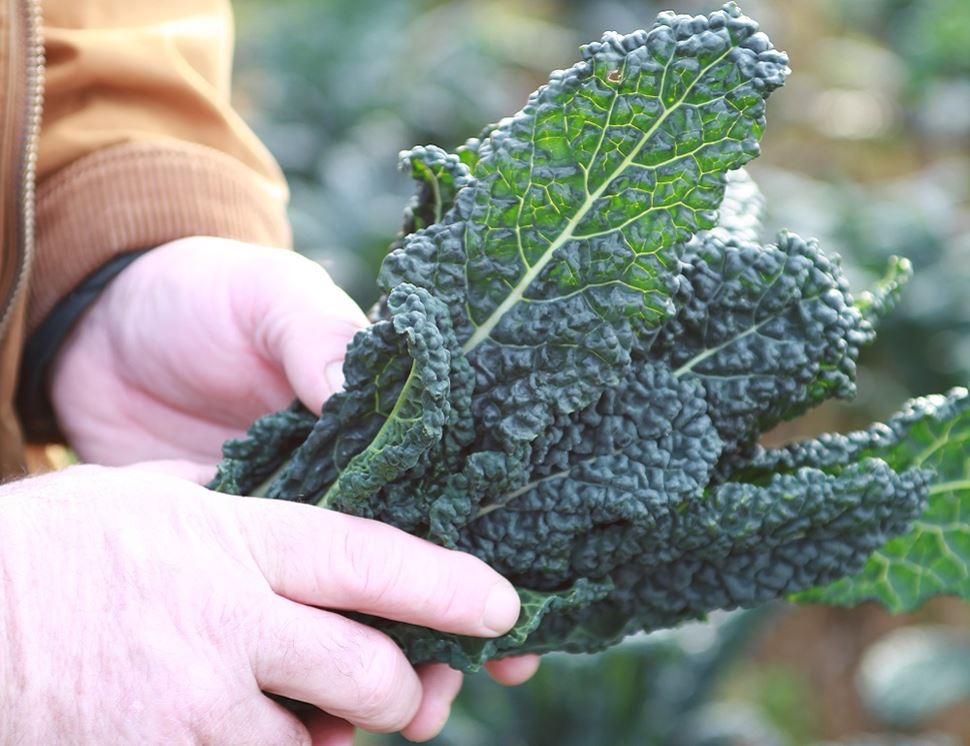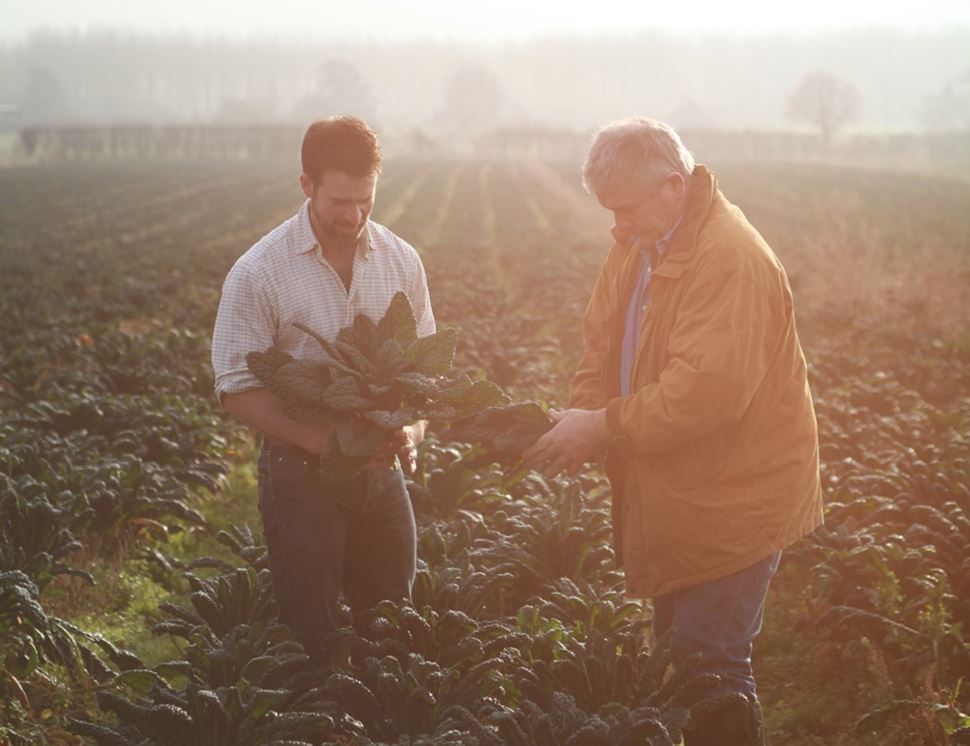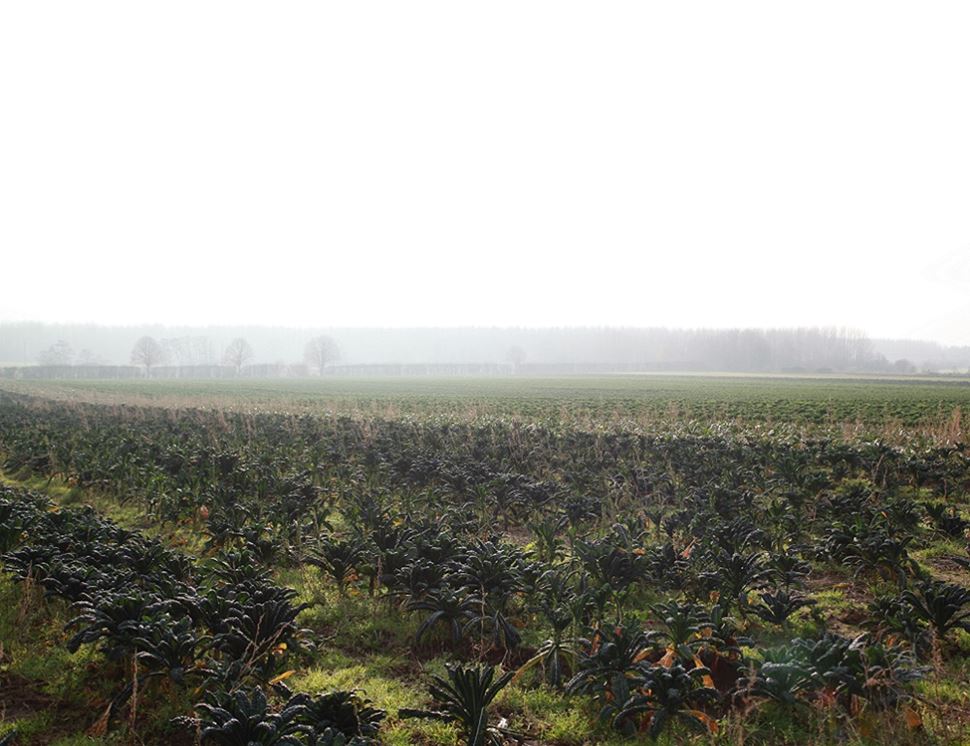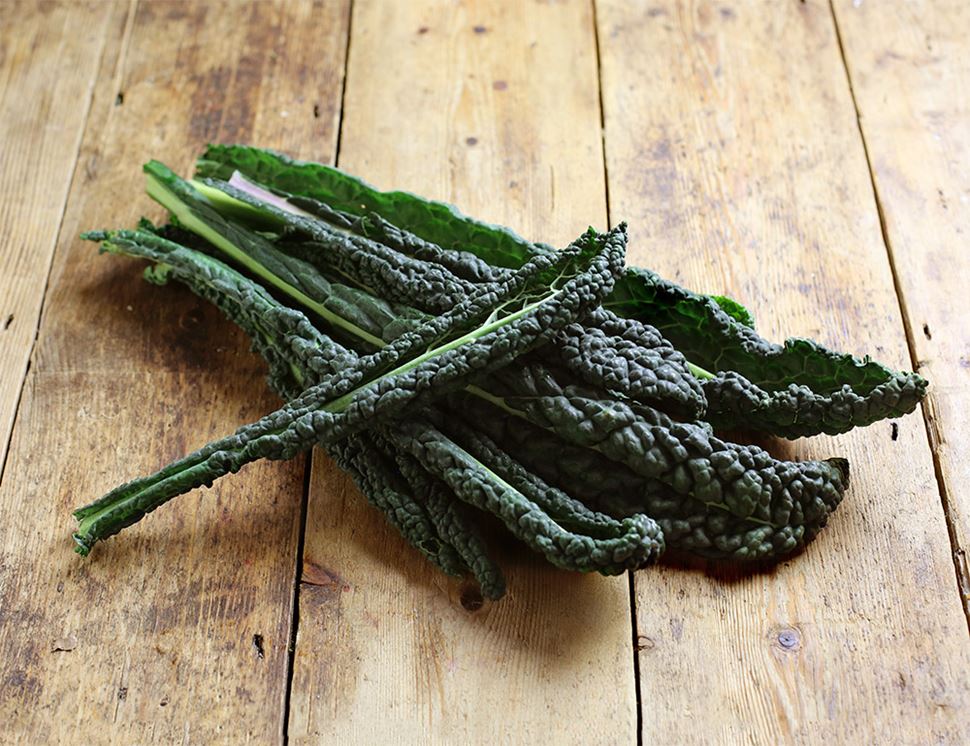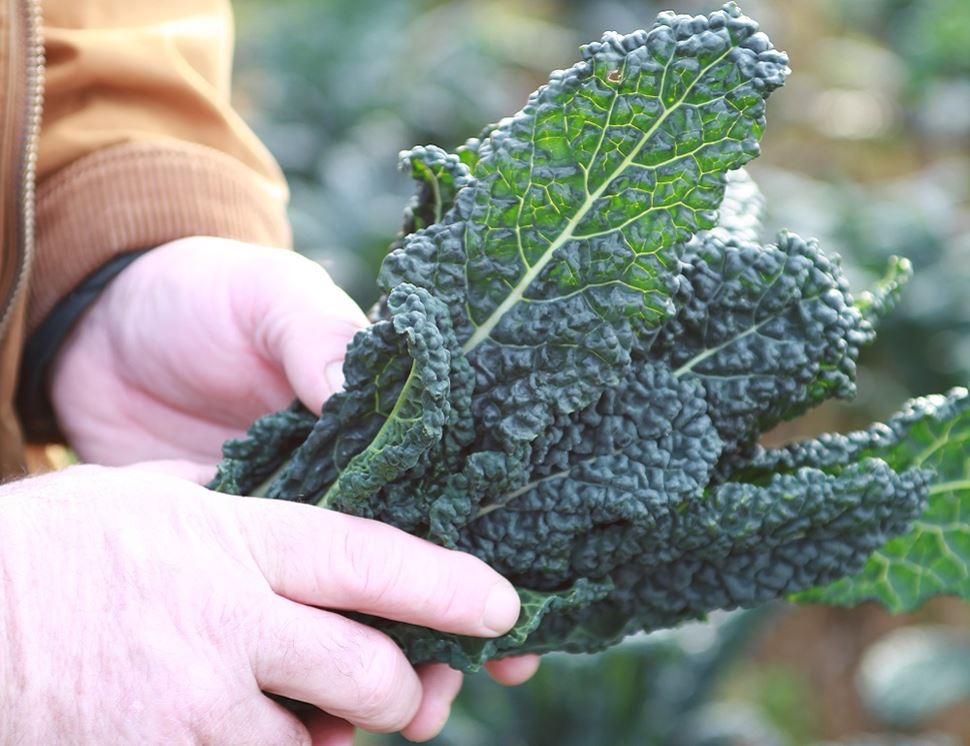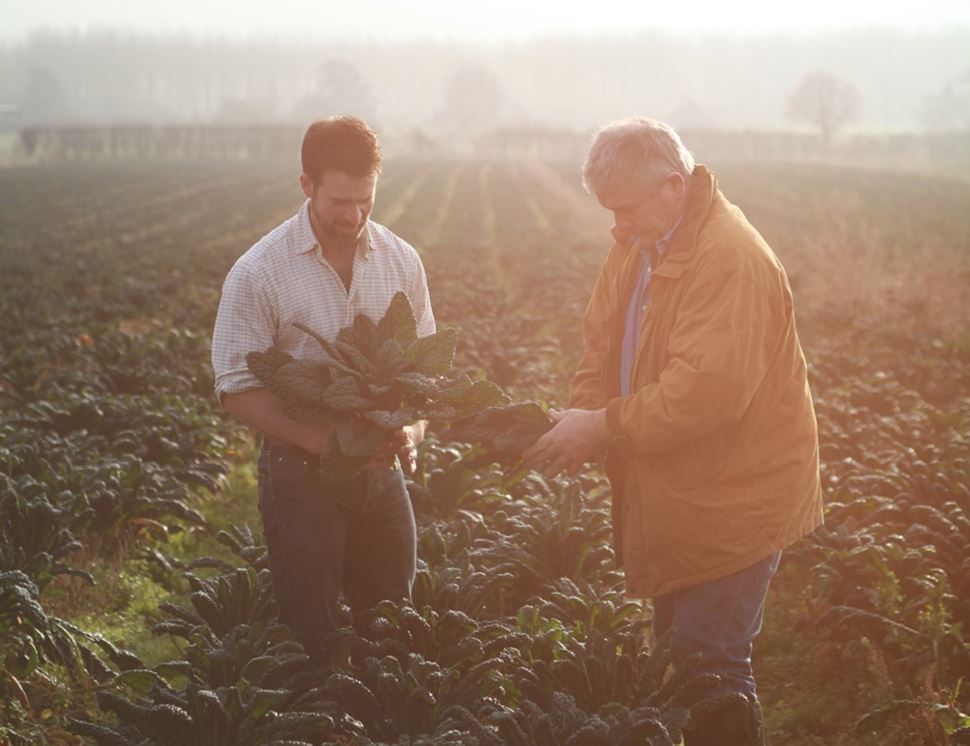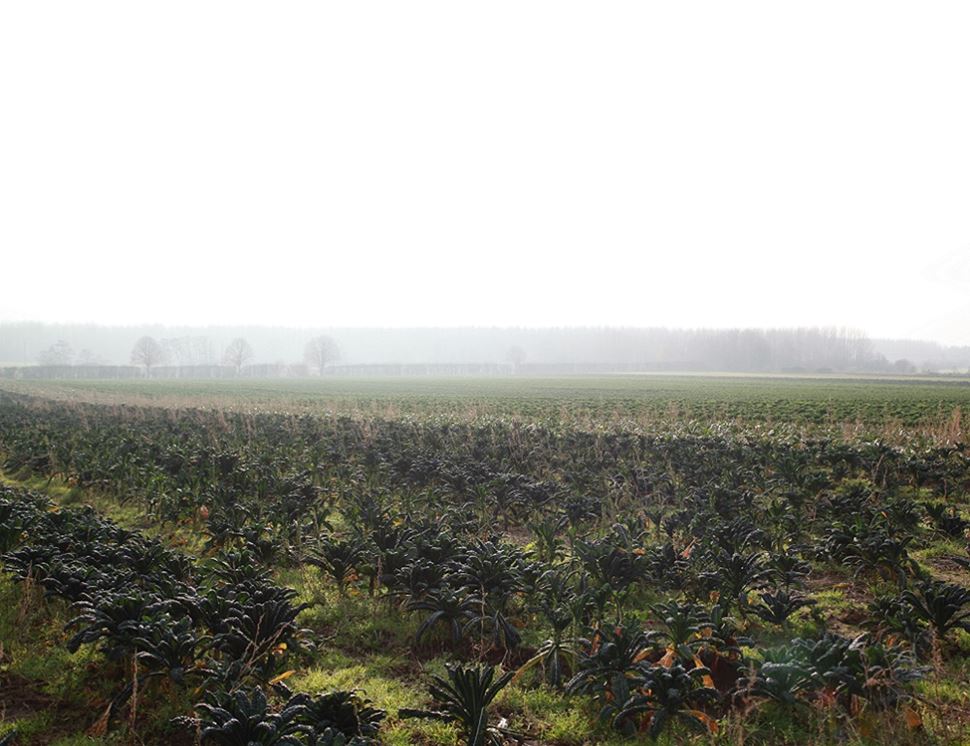 Cavolo Nero, Organic (300g)
Cavolo nero is an Italian cabbage (though, we grow it here). Dark green leaves and a strong flavour, it's brill in all cabbage dishes, it's really good in soups like Tuscan ribollita. It's also delicious simply fried in oil with garlic and chillies.

Country of Origin - UK
Class - Minimum Class 2
Our cavolo nero comes from Colin Andrews of Broadward Hall Farm in Herefordshire. Colin grows all sorts of veg for us throughout the year, with leafy greens being his forte.
Remove any damaged outer leaves before cutting the main body of leaves away from the core. Slice off any tough central stalks. Give the leaves a rinse and then chop appropriately. Great braised with butter, steamed or popped in a stir-fry. Store in a cool, dry place or in the vegetable drawer of your fridge to prolong life.
You might also like to try...