Pork Crackle Chops with Cider Mash
2-3 people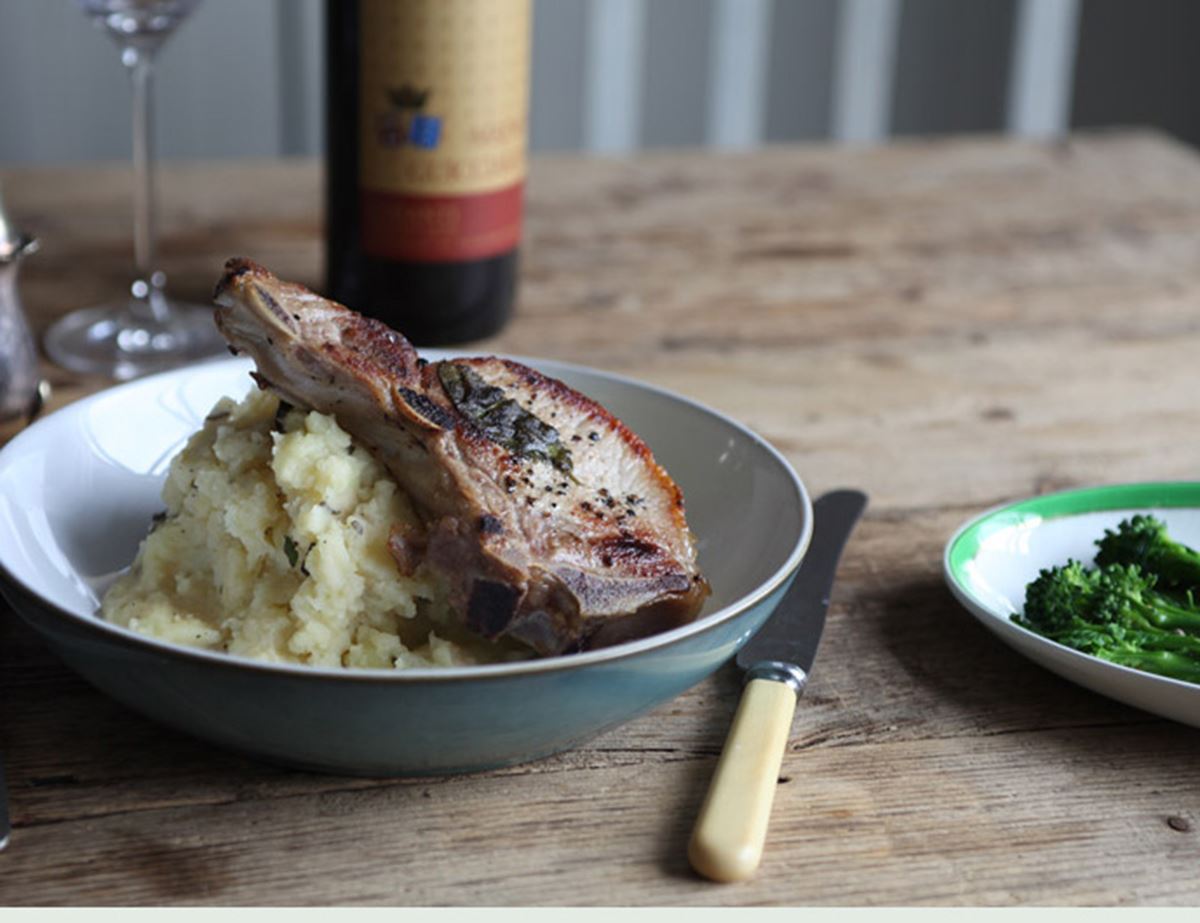 The key to succulent pork chops is not to over cook them. Brown in a pan and just 15 mins in the oven is all they need. They're absolutely stonking with this gorgeous apply mash.
Ingredients
3 apples
4 garlic cloves, keep the peel on
4 good-sized potatoes
Sea salt and freshly ground pepper
A handful of fresh sage
2-3 tbsp butter
320ml of cider (or 1 1/2 mugs)
2 pork loin chops
A few drizzles of olive oil
1 large onion, thinly sliced
1 tbsp balsamic vinegar

Method
1.
Preheat the oven to 200C/Gas 4.
2.
Core the apples. Run a knife along the circumference. (You're going to roast the apples till they're like a puree, to add the mash. Cutting the rim allows more heat in and it prevents the skin from bursting.)
3.
Place on a baking tray along with the garlic clove. Roast for 25 mins, or till fully tender. Keep the oven on for the pork chops.
4.
Peel the potatoes. Cube. Boil in salted water till tender. Drain.
5.
Once the apples are done, scrape the flesh from the skin and add to the mash. Pop the garlic out of its skin and add it. Finely chop 5-6 sage leaves. Swirl in with 2 tbsp of butter.
6.
Pour 1/3 of the cider into a sauce pan, warm till bubbling. Add it to the mash to soften and boost the apply flavour. Taste mash. Add more butter, sage or seasoning as needed.
7.
Now: the chops. Cut the fatty rind off the side of each chop, it if has one. If it does, carefully cut a diagonal line in 1cm intervals across each strip of fat. Repeat in the other direction so you have a fancy crisscross pattern.
8.
Rub the chops with a little oil. Season well. Press 2-3 sage leaves onto each side.
9.
Warm a large frying pan over high heat. Add the strips of fat first. Cook till you have golden crackling. Remove. Add the chops and cook till just coloured up, 1-2 mins each side. Add a little butter or oil, if needed.
10.
Place on a baking tray in the oven to cook through for 15 mins.
11.
Put the frying pan back on the heat. Add a little oil and the onions. Cook on medium heat till onions are tender, about 10 mins.
12.
Add the balsamic. Let it bubble up and reduce down. Add the remaining cider. Let it cook down till you have rich oniony gravy. Taste and season as needed.
13.
Reheat the mash. Serve with chops and gravy. Lush with our Rosemary Beetroot Parcels.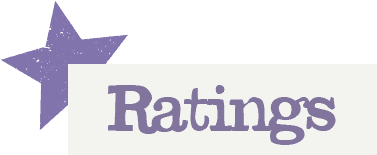 You'll need to log in to leave a rating & comment