Oven Baked Haddock with Baby Potatoes, Tomatoes & Capers
2 people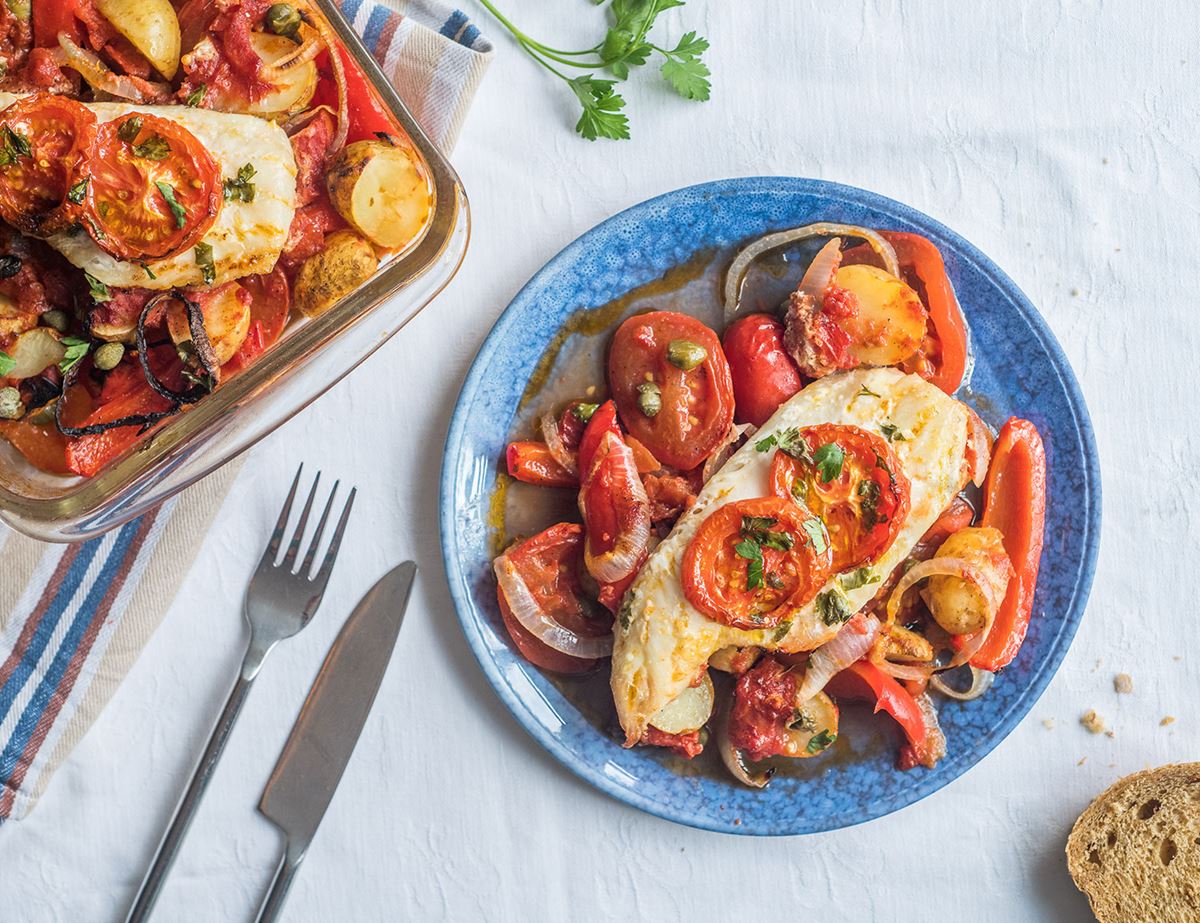 A variation of the famous Greek 'fish plaki' dish, this way of cooking haddock is sure to thrill you! Traditionally, the fish is cooked on a bed of onions and tomatoes. This tweaked version has additional baby potatoes, red peppers and capers. The end result is tender haddock with veggies baked in a glorious tomato sauce, all in one pan.
Ingredients
2 haddock fillets
3-4 vine tomatoes
1 large red pepper
500g baby potatoes
1 red onion
2 cloves garlic (optional)
1 tbsp capers
200g tinned tomatoes
2 tbsp chopped parsley
¼ cup extra virgin olive oil
Sea salt and freshly ground pepper
Recipe and image by @Gourmelita

Method
1.
Preheat your oven to 200°C/Fan 180°C/Gas Mark 4. You will need a medium sized rectangular ovenproof dish. This is a two-stage recipe: first you bake the vegetables and then you add the fish and bake until ready.
2.
Wash your vegetables. No need to peel the potatoes, just wash them really well to remove any soil. Cut the larger ones in halves and leave the smaller ones whole.
3.
Cut the onion and tomatoes into round slices. Core the pepper, remove all seeds, and cut into wedges-lengthwise. Chop the garlic into small pieces.
4.
Drizzle a little olive oil onto the dish you will be using and cover the bottom of the dish with the tomato slices. Put aside 2-3 slices for each haddock fillet.
5.
Add the onions, potatoes garlic and peppers, distributing evenly over the tomatoes. Sprinkle the parsley and capers over the veggies and some salt-not too much as the capers are already salted-and freshly ground pepper.
6.
Add the oil and a pinch of salt and pepper to the canned tomatoes and drizzle all over the vegetables.
7.
Place the dish in the oven and bake for 40 minutes. Prepare the haddock fillets: place 2-3 tomato slices on each one of them, add salt and pepper to taste, sprinkle with some parsley and place them on top of the roasting vegetables.
8.
Place the food in the oven for a further 25-30 minutes-until the fish is done.
9.
Sprinkle with some more fresh parsley before serving and enjoy!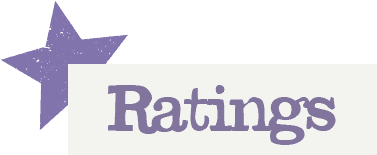 You'll need to log in to leave a rating & comment