Nacho Chicken Salad
2 people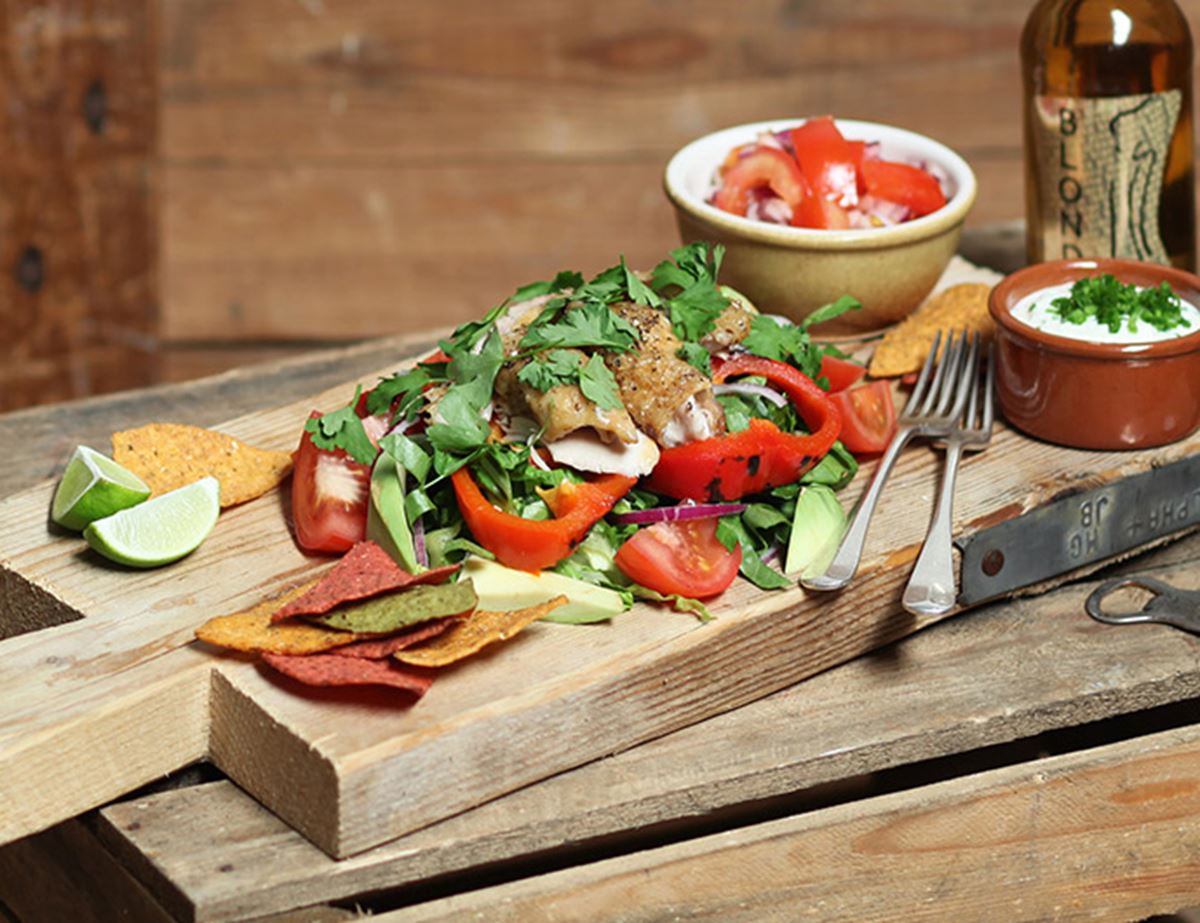 Take your Sunday leftovers to Mexico with this quick and easy salad.
Ingredients
6 large tomatoes or 500g cherry tomatoes
1 red onion
A few glugs of olive oil
A handful fresh coriander, finely chopped
Sea salt and freshly ground pepper
1 tsp caster sugar, plus an extra pinch
100g crème fraîche
4 tbsp finely chopped chives, plus a pinch to garnish
A head of lettuce, shredded
2 red peppers
1 avocado, sliced and peeled
A few slices or shreds of leftover roast chicken*
2 limes
2 tbsp red wine vinegar
2 handfuls of tortilla chips
* No leftover roast chicken? Roast chicken thighs in a 220°C/Gas 7 oven for 35 mins, or till golden, crispy-skinned and cooked through. *Here is our That's a Tortilla Wrap recipe if you fancy making your own wraps.

Method
1.
Finely dice half of your tomatoes and ½ of your red onion to make a little salsa. Mix in a bowl with a pinch of salt and pepper. Finely chop half of your coriander. Stir through. Taste. Mix in a pinch of sugar, if needed.
2.
In a separate dish, mix your crème fraîche and chives. Season to taste. Garnish with any spare chives.
3.
Heat a clean, dry frying pan. Add your peppers on a high heat. Turn them every min or so for five mins or till charred. Use tongs to hold the pepper, slice into rings.
4.
Finely shred your lettuce onto a plate.
5.
Cut remaining tomatoes in wedges or halves (if using cherry toms). Thinly slice your onion, pop in a sieve and pour boiling water over to soften it.
6.
Scatter the tomatoes, onions, charred pepper slices and avocado over your leaves. Gently mix. Top with slices of cold roast chicken and the remaining coriander.
7.
Mix the juice and zest of one of your limes in a little bowl or jam jar with the red wine vinegar, 2 tbsp olive oil, 1 tsp sugar and a pinch of salt and pepper. Whisk. Drizzle over your salad.
8.
Cut your lime into wedges. Serve alongside the salad with the salsa, creamy chive dip and a handful of tortilla chips. Crush another handful of chips over your salad like croutons.
9.
For a simple dressing mix the juice and zest of 1 lime with the sugar, red wine vinegar and olive oil. Drizzle over the salad.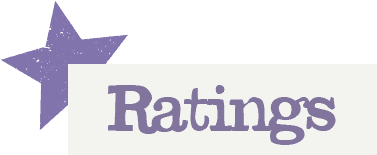 You'll need to log in to leave a rating & comment