Moussaka
6-8 people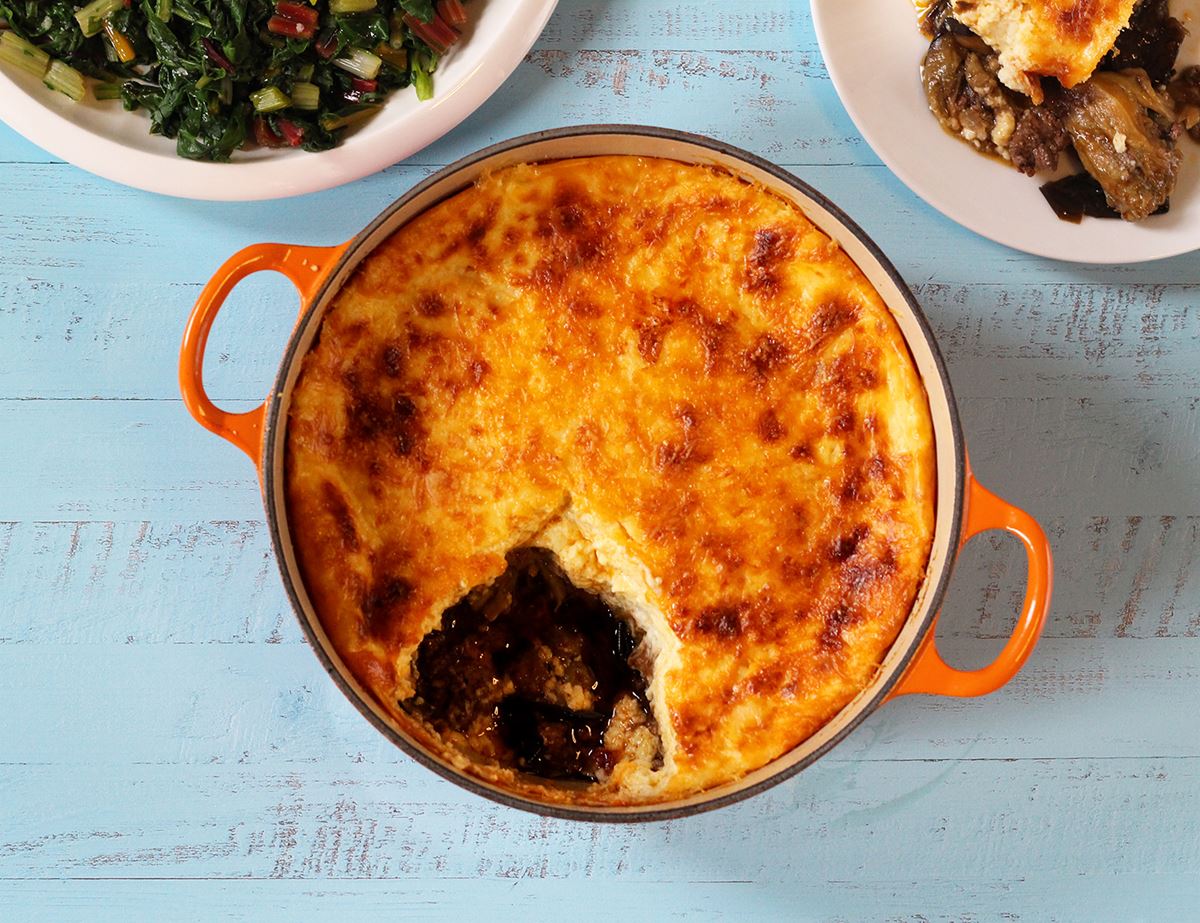 Greek moussaka is a firm holiday favourite, as well as classic taverna special. It's a hearty, indulgent dish made with layers of tender roast aubergine and rich lamb mince, topped off with a creamy béchamel sauce.
Ingredients
1 onion
6 tbsp olive oil
3 garlic cloves
800g lamb mince
A small handful thyme sprigs
1 bay leaf
1 cinnamon stick
2 tbsp tomato purée
150ml red wine
4 aubergines, weighing approximately 1kg
60g butter
60g plain flour
600ml full cream milk
75g Pecorino Sardo
2 eggs
Nutmeg, to taste
Prep: 30 mins | Cook: 1 hr 30 mins

Method
1.
Trim and peel the onion, then finely chop it. Warm 1 tbsp olive oil in a medium pan over a medium heat and add the onion. Season with a pinch of salt and pepper and fry for 10 mins, stirring often, till golden brown and glossy. Don't let it brown too quickly – if it does, add 2-3 tbsp water and turn the heat down a little.
2.
Meanwhile, peel and grate or crush the garlic. Add to the onion and cook and stir for 2 mins.
3.
Add the lamb mince to the pan and use a wooden spoon to break it up. Fry, stirring often, for 8-10 mins till the mince is well browned. Add 2-3 thyme sprigs, 1 bay leaf and 1 cinnamon stick to the pan and stir well to mix.
4.
Add 2 tbsp tomato purée, 150ml water and 150ml red wine. Stir well to mix, then pop a lid on the pan and bring up to the boil. Once it's boiling, turn the heat down and simmer for 25 mins, stirring often, till the sauce thickens. When it's ready, take off the heat.
5.
While the sauce cooks, roast the aubergines. Heat your oven to 180°C/Fan 160°C/Gas 4. Grease 1-2 large baking trays with 1 tbsp olive oil. Trim the tops off the aubergines, then slice them into 1cm-thick lengths. Pop them on a baking tray and brush them with the remaining 4 tbsp olive oil. Slide into the oven and bake for 20-25 mins till golden brown and tender. When they're baked, set aside for later.
6.
While the aubergines are in the oven, make the béchamel sauce for the topping. Melt the butter in a medium pan and stir in the plain flour. Cook and stir over a medium heat for 2 mins to make a roux, then add a splash of milk to the pan and whisk it in to combine. Repeat till all the milk is smoothly combined with the butter and flour roux. Bring up to a gentle boil, then turn the heat down and cook for 4-5 mins till slightly thickened. Take off the heat and set aside to cool a little.
7.
Finely grate the Pecorino cheese. Crack the eggs into a bowl and beat them well to combine. Set aside.
8.
Taste the lamb sauce and add a pinch more salt or pepper if you think it needs it. Fish out the thyme sprigs, bay and cinnamon stick.
9.
Lay one-third of the aubergine slices in the base of a 2½-3ltr ovenproof dish. Spoon over one-third of the lamb sauce. Top with another one-third of the aubergines, then spoon over another one-third of the lamb sauce. Top with the rest of the aubergine slices, then spoon over the remaining lamb sauce.
10.
Stir the beaten eggs and Pecorino into the cooled béchamel sauce and grate in around ¼ of the nutmeg. Add a pinch of salt and stir well to mix, then pour the sauce over the top of the moussaka. Grate over a little more nutmeg. Slide the dish into the oven and bake for 45 mins-1 hr till browned and golden. Let the moussaka cool in the dish for 15 mins or so before serving. It goes really well with a crisp green salad, or try our Horta recipe for some Greek greens.
11.
Cheesed to Meet You
In Greece the cheese of choice for moussaka's rich white sauce is kefalotyri, a hard sheep's milk cheese with a sharp and tangy flavour. It's not so easy to find in the UK, so we used Pecorino Sardo. Like kefalotyri, it's a hard sheep's milk cheese and has a nutty flavour with a little bite, which works well in the sauce.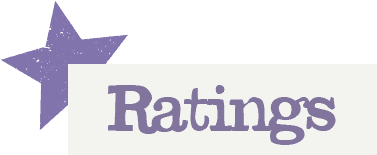 You'll need to log in to leave a rating & comment