Mediterranean-kissed Chioggia Beetroot Salad
2-4 people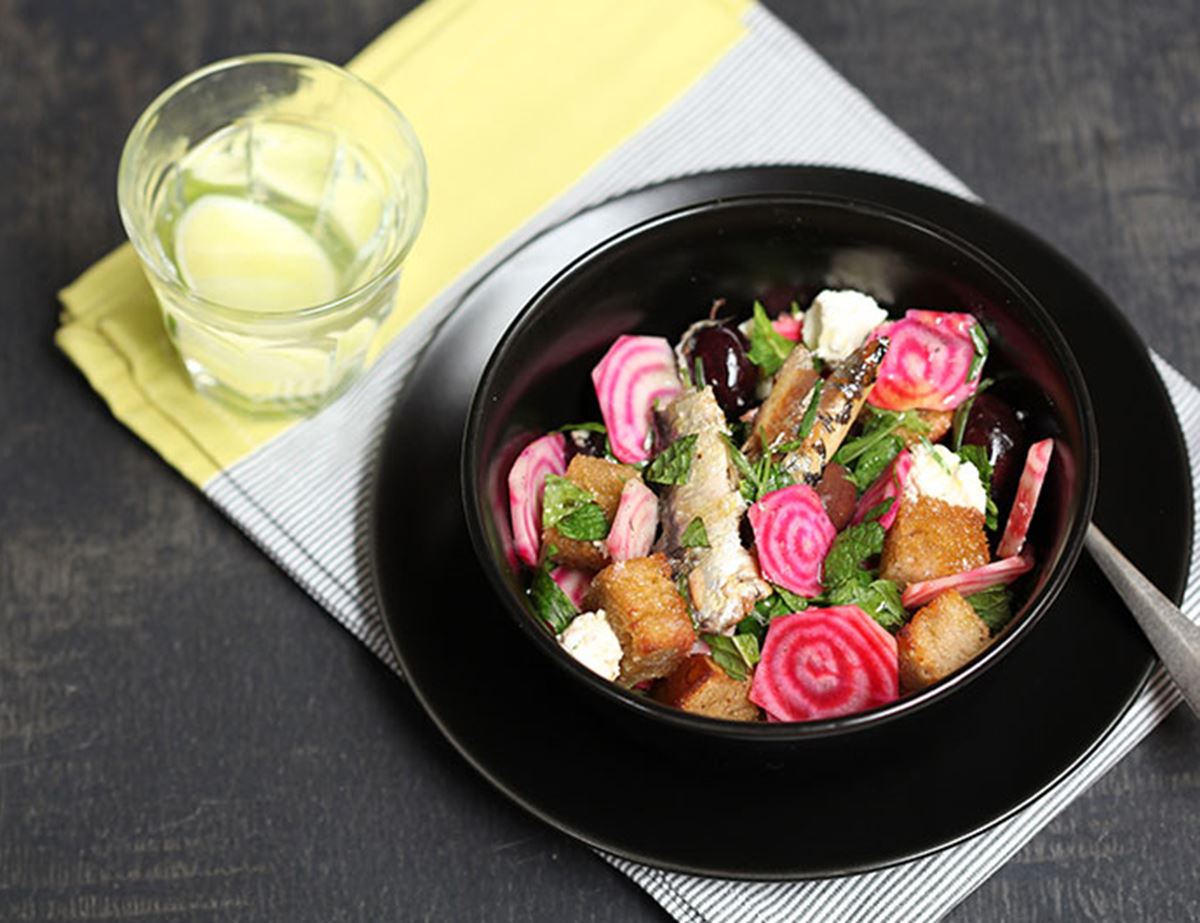 The Chioggia beet takes its name from a fishing port in the south of Venice's lagoon. It' s a beautiful beet and quite different from your average ruby variety as it has red and white rings once you cut inside it. It's nicknamed the 'candy stripe beet' for this reason. It's quite delicate in flavour and has a fairly soft flesh, making it a lovely raw salad ingredient.
Ingredients
2 Chioggia beetroots
A handful black olives, stoned
1 tin of sardine filllets (or use freshly roasted sardine fillets)
A handful of fresh mint
A handful of fresh tarragon
100g rocket or watercress
2 thick slices of rye (or any) sourdough
2 garlic cloves
A few glosses of extra virgin olive oil
1 lemon
1 tsp honey
Sea salt and black pepper
100g fresh ewe or goat's milk cheese (optional)

Method
1.
Preheat the oven to 200°C/Gas 6. Place a large roasting tray in to heat up.
2.
Scrub your beetroot clean or peel it. Cut into thin slices. A long bread knife works a dream. Treat the beetroot like a violin and the knife like the bow, slowly dragging it across the vegetable to make nice, clean, thin slices.
3.
Stone your olves. Pluck the sardines from the tin. Gently tug the mint and tarragon leaves from their stalks - keep whole or roughly chop. (Reserve your herb stems for another use. Try infusing them in white wine or cider vinegar.)
4.
Finely chop the garlic cloves. Brush onto your bread slices, along with a good slick of oil. Cut the bread into 2cm cubes. Tumble into your warmed roasting tray. Gloss with a little more oil. Dust with a pinch of salt. Roast till golden, about 7 mins.
5.
Whisk (or shake in a jam jar) 4 tbsp olive oil with 4 tbsp lemon juice, the honey and a pinch of salt.
6.
Layer up your salad, arranging a handful of leaves, followed by your beetroot slices, sardines, olives and herbs. Add a gloss of the dressing with each layer. Finish with the croutons, a grating of lemon zest and a crumbling of goat's or ewe's milk cheese, if you like. Lovely with nice cold glass of Pinot Grigio.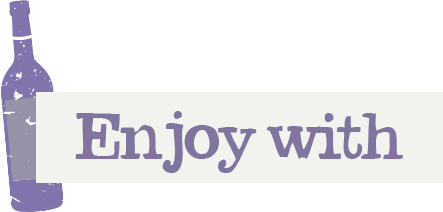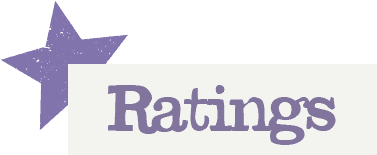 You'll need to log in to leave a rating & comment