Meatballs & Spaghetti with Roast Pepper Sauce
2 people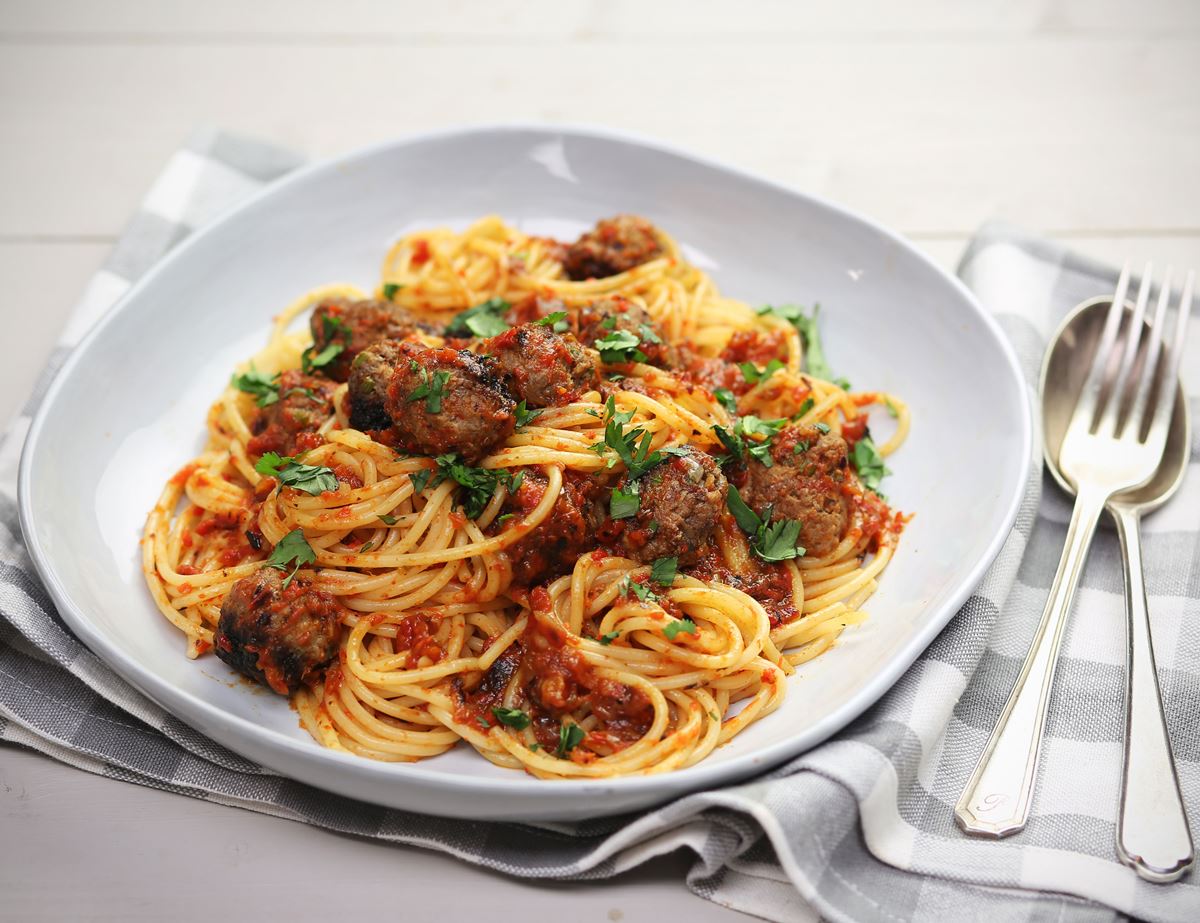 Roll up, roll up and roll some meatballs. Made with high welfare British beef, they're amazing stirred into a roast organic red pepper sauce with spaghetti.
Ingredients
2 red peppers
1 red chilli
1 onion
1 shallot
A handful of coriander
250g beef mince
25g breadcrumbs
1 garlic clove
80g olives
200g spaghetti
25g Parmesan
1 tbsp olive oil
Sea salt
Freshly ground pepper
2 tbsp cold water
Prep: 15 mins | Cook: 45-50 mins

Method
1.
Heat your grill to high. Halve the peppers and scoop out the seeds. Put in a bowl. Add the whole chilli. Peel and slice the onion into wedges. Add to the bowl. Pour in ½ tbsp oil. Season. Turn to coat in the oil.
2.
Spread the veg out on a grill pan or baking tray, making sure the peppers are skin-side up. Slide under the grill and cook for 20-25 mins till the pepper skins are black and the onion and chilli are charred. If the onion and chilli cook before the pepper, scoop them out and set aside.
3.
While your veg grill, peel and grate the shallot into a bowl. Finely chop the stalks from the coriander (keep the leaves for later). Add to the shallot. Add the beef and half the bag of breadcrumbs. Season. Stir together to mix well. Shape into walnut-sized meatballs. Pop on a plate. Cover with cling film. Chill in the fridge while you make the sauce.
4.
Tip the charred onions and peppers into a food processor. Pull and discard the green top off the chilli and add it whole to the food processor (or for less heat, scrape out the seeds and white bits). Peel and roughly chop the garlic and add that too.
5.
Add 2 tbsp water and a pinch of salt and pepper. Blitz the pepper mix to make a chunky sauce (if you don't have a processor, finely chop everything and stir together). Taste and add more seasoning if it needs it. Put a large pan of salted water on to boil.
6.
Warm a frying pan over a medium-low heat for 1 min. Add ½ tbsp oil and the meatballs. Very gently fry for 10 mins, turning now and then, till browned all over. Pour in the pepper sauce. Add the olives. Pop on a lid. Cook over a medium heat for 10 mins till the meatballs are cooked through.
7.
When the water is boiling, add the spaghetti. Simmer for 8-10 mins till the spaghetti cooked but still has a bite. Drain and divide between 2 warm shallow bowls or plates. Top with the meatballs and sauce. Garnish with coriander leaves and serve with half the chunk of Parmesan cheese for grating.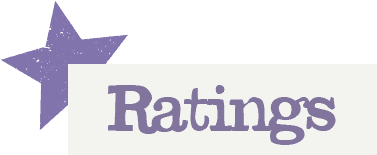 You'll need to log in to leave a rating & comment