Lime & Lemongrass Skewers with Broccoli Rice
2 people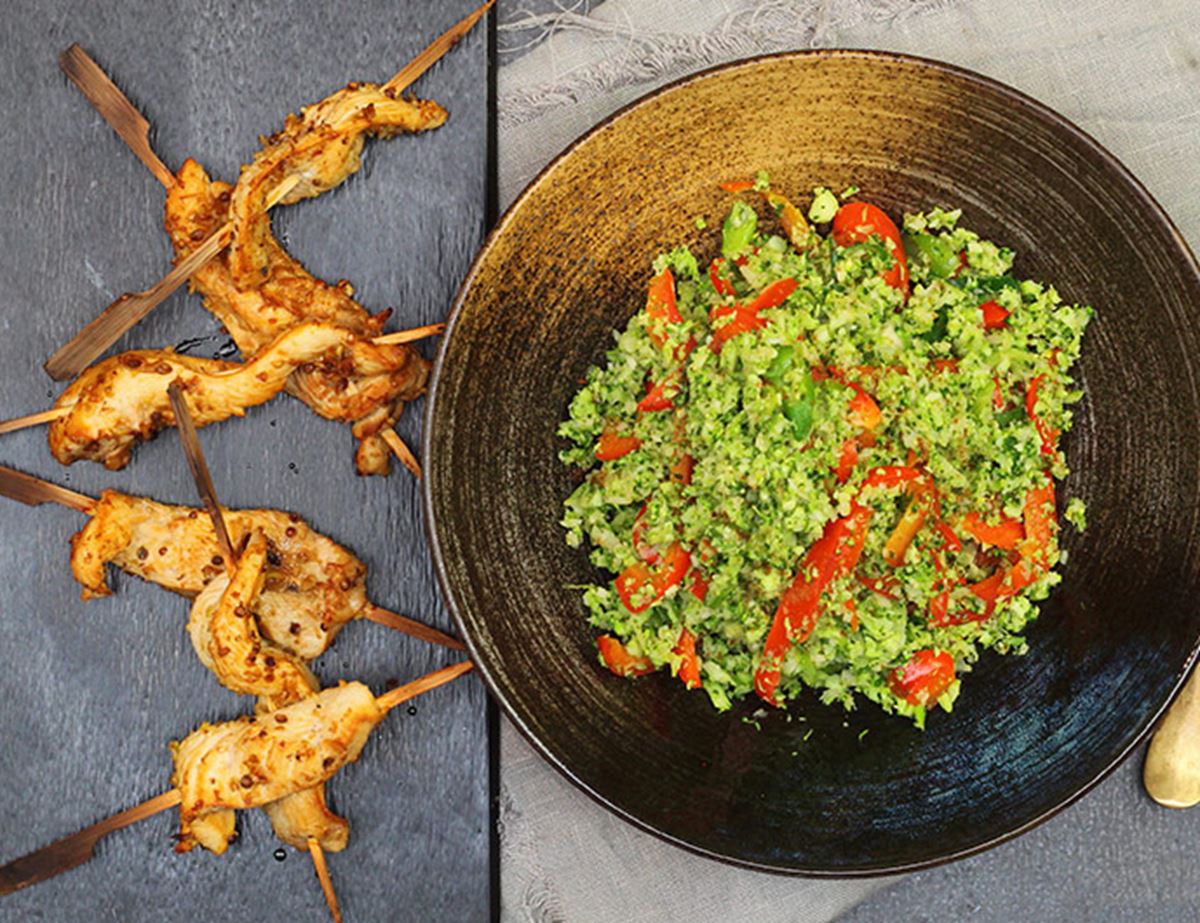 Ever turned broccoli into rice before? It's super easy, and really light - it's from our new Deliciously Light Recipe Box. Vegan? Swap the chicken for tofu or parboiled cubes of butternut squash.
Ingredients
1 lime, zest and juice
1 stick of lemongrass
1 tsp coriander seeds
1 tbsp tamari
400g chicken breast mini fillets
2 spring onions
1 red pepper
A head of broccoli
A pinch of China 5 spice
1 tbsp oil
2 tbsp hot water
Sea salt and freshly ground pepper

Method
1.
Using wooden skewers? Soak them in a bowl of water first. Finely grate the lime zest and squeeze the juice into a bowl big enough to hold the chicken.
2.
Remove any tough outer lemon grass leaves. Trim the ends. Roughly chop. Pop in a mini blender and blitz or very finely chop using a knife. Add to the bowl.
3.
Lightly toast the coriander seeds in a small pan over a medium heat till fragrant. Crush in a pestle and mortar, or use the end of a rolling pin in a small bowl. Stir into the lime juice with the tamari.
4.
Add the chicken to the bowl. Mix well. Marinate for 10 mins. Trim and slice the spring onions. Thinly slice the pepper, discarding the seeds and white bits.
5.
Roughly chop the broccoli. Whizz it in a food processor till it makes 'rice'. No food processor? Use a grater or finely chop the broccoli.
6.
Preheat your grill to high. Line your grill pan with foil. Thread the chicken onto the skewers. Grill for 10 mins till golden brown and cooked. Fill the kettle and boil it.
7.
Heat your oil in a deep frying pan or wok. Add the spring onions and peppers. Stir-fry for a min. Add the broccoli. Cook for 2 mins. Add 2 tbsp hot water from the kettle with a pinch of the China 5 spice and some salt and pepper. Let it bubble up, then take the pan off the heat.
8.
Serve the skewers on or alongside a bowl of the broccoli 'rice' with an extra sprinkle of China 5 spice.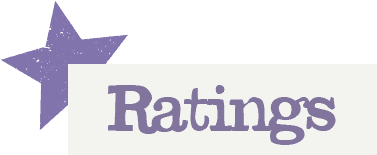 You'll need to log in to leave a rating & comment