Italian Beef Stew & Cheesy Polenta
2 people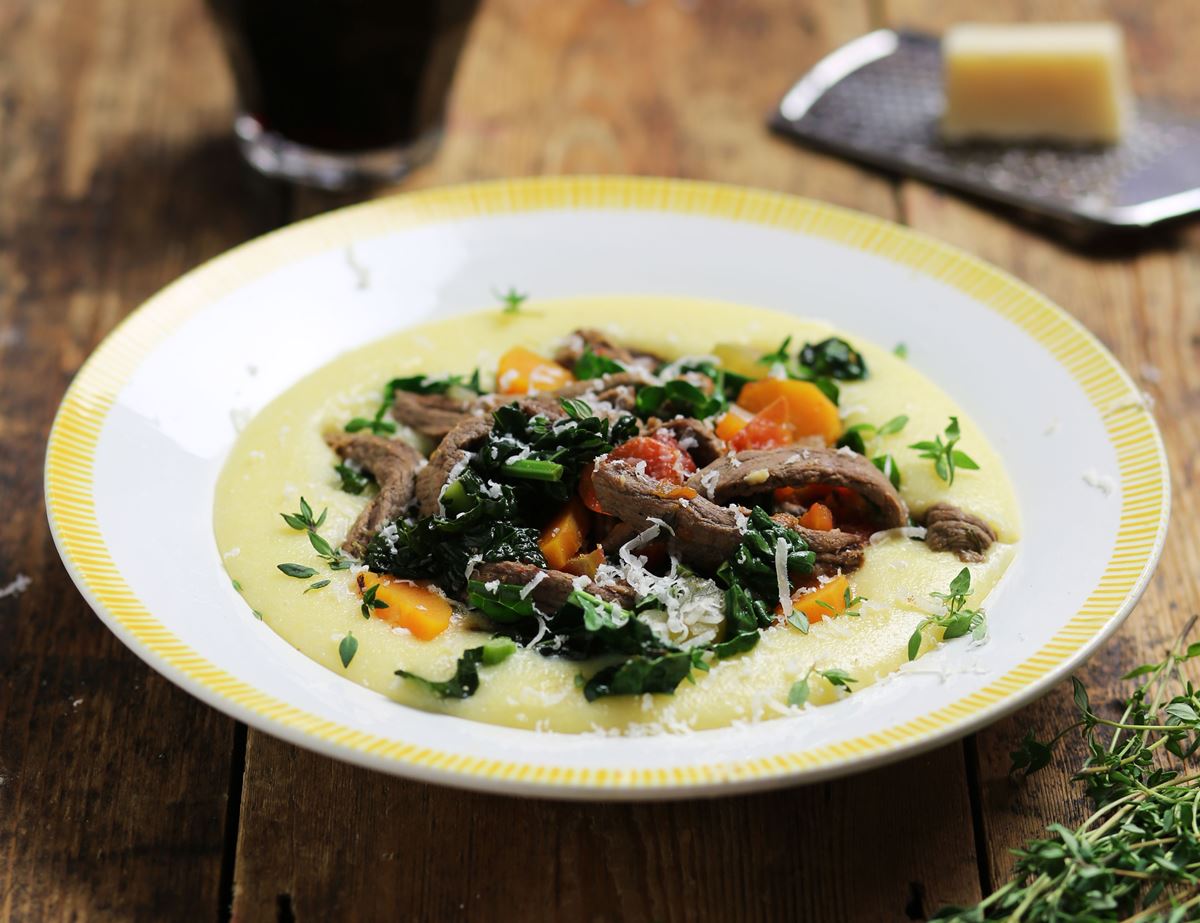 A warming organic beef stew from the north of Italy, with buttery polenta soaking up every last bit of the garlicky thyme-infused juices. Bellissimo!
Ingredients
1 onion
1 carrot
1 celery stick
2 tomatoes
2 garlic cloves
250g beef stir-fry strips
A handful of thyme
1 vegetable stock cube
100g polenta
100g cavolo nero
40g Parmesan
45g butter
2 tsp olive oil
Sea salt
Freshly ground pepper
450ml + 750ml boiling water
Prep: 10 mins | Cook: 45 mins Tip: The polenta will probably form a brown crust on the bottom of your pan as it cooks. Leave it to set while you eat your stew, then use a spoon to scrape it off the bottom of the pan. Any stubborn bits will come off after being soaked for 30 mins in hot water.

Method
1.
Peel and finely chop the onion. Trim, peel and finely chop the carrot. Trim the ends from the celery and finely slice it. Roughly chop the tomatoes. Peel and grate or crush the garlic.
2.
Warm 2 tsp oil in a deep frying pan or wok. Add the beef stir-fry strips. Fry over a medium heat for 5 mins, stirring now and then, till browned all over.
3.
When the beef is brown, add the chopped veg. Season well with salt and pepper. Fry for 5 mins, stirring now and then, till the veg start to look soft. Add the garlic and most of the thyme sprigs. Crumble in the stock cube.
4.
Pour in 450ml boiling water. Cover. Bring to the boil, then turn down the heat. Simmer for 30 mins till the beef is tender.
5.
While the beef simmers, shred the cavolo nero leaves. Grate the Parmesan cheese.
6.
Pour 750ml boiling water into a high-sided pan. Bring to the boil. Trickle in the polenta, whisking as you go. Once it's all in, turn the heat down low and cover. Cook for 10 mins, stirring every so often, till the polenta is thick.
7.
While the polenta cooks, add the cavolo nero to the beef stew. Simmer, without the lid on, for 5 mins till the cavolo nero is cooked through. Lift out the thyme sprigs. Taste the stew and add more salt or pepper if you think it needs it.
8.
Stir the most of the Parmesan and all the butter into the polenta and season well. Spoon the polenta into two warm bowls. Top with the stew. Sprinkle over the last of the Parmesan and garnish with the remaining thyme leaves.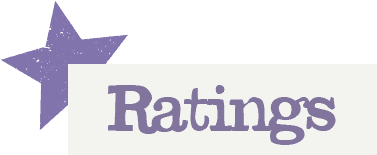 You'll need to log in to leave a rating & comment