Inside or Outside Steak Sarnie
4-6 people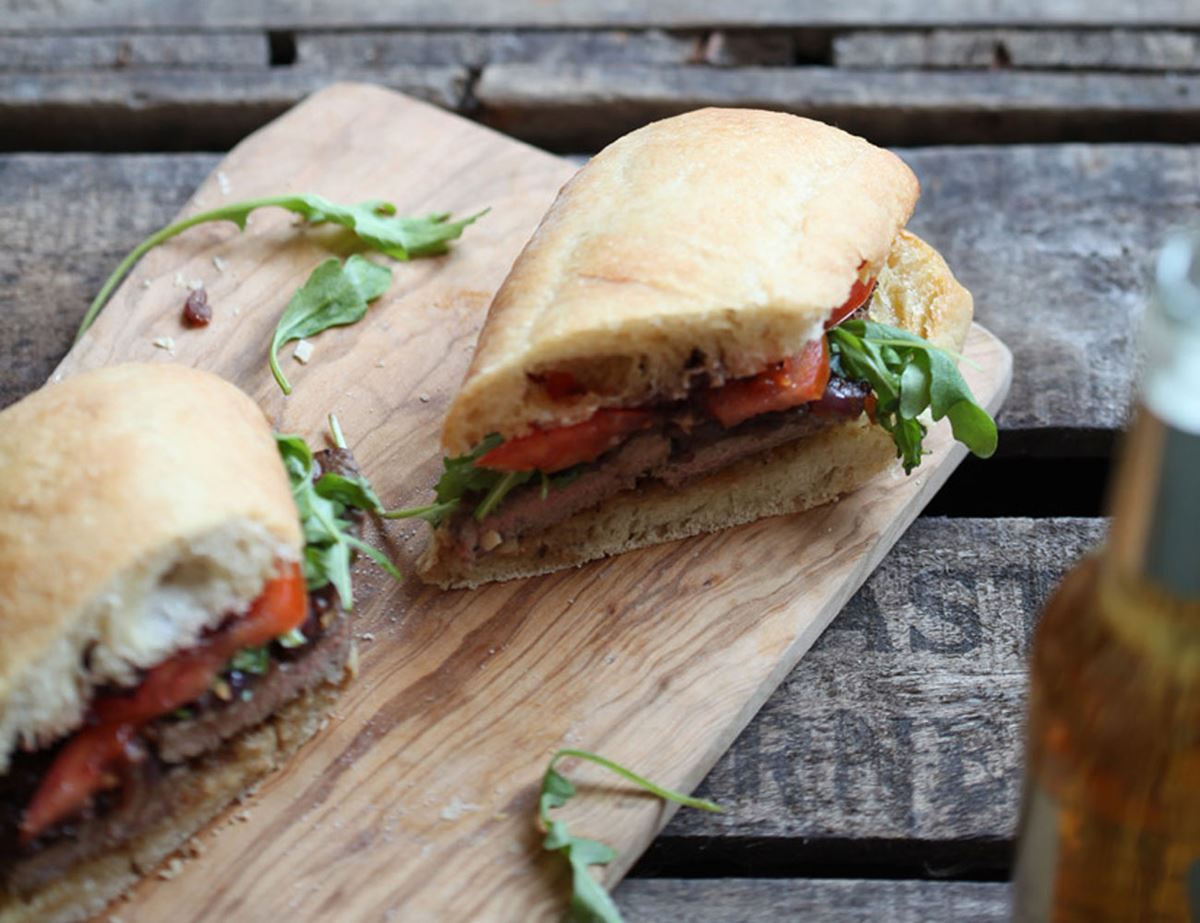 A super sarnie that packs in the veg as well.
Ingredients
2 sirloin or minute steaks
2 garlic cloves, finely chopped
Sea salt and freshly ground pepper
A few splashes of olive oil
3 large red onions, thinly sliced
A glug of balsamic vinegar
A few sprigs of fresh rosemary, finely chopped
Ripe tomatoes, sliced
2 ciabattas, halved both ways
2 handfuls of wild rocket, watercress or other leaves
1 lemon
Slap it on a plate sizzlin' hot or wrap it up for a wickedly posh packed lunch. Why not?

Method
1.
On a sturdy cutting board, pound your steaks (just a little) with a rolling pin or meat hammer. Rub in the garlic and a good pinch of pepper.
2.
While the steak warms to room temp, fry onions over a low heat in a large pan with a good glug of oil and a pinch of salt. Once glossy and soft, add the rosemary. Stir. Glug in some balsamic. Let it bubble up then soak in. Take off heat, set aside.
3.
In a clean, hot pan, fry the steaks until golden and to your liking (see our steak cooking vid in our website recipe section).
4.
Dress the leaves with a squeeze of lemon and some zest.
5.
Brush the bread with a little olive oil. Grill. Layer filling as follows: tomatoes, steak, onions, leaves, mustard or mayo.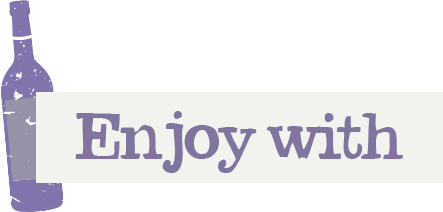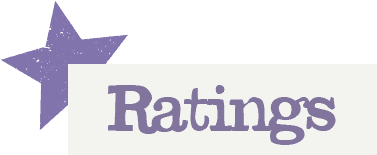 You'll need to log in to leave a rating & comment